Michl still in front in China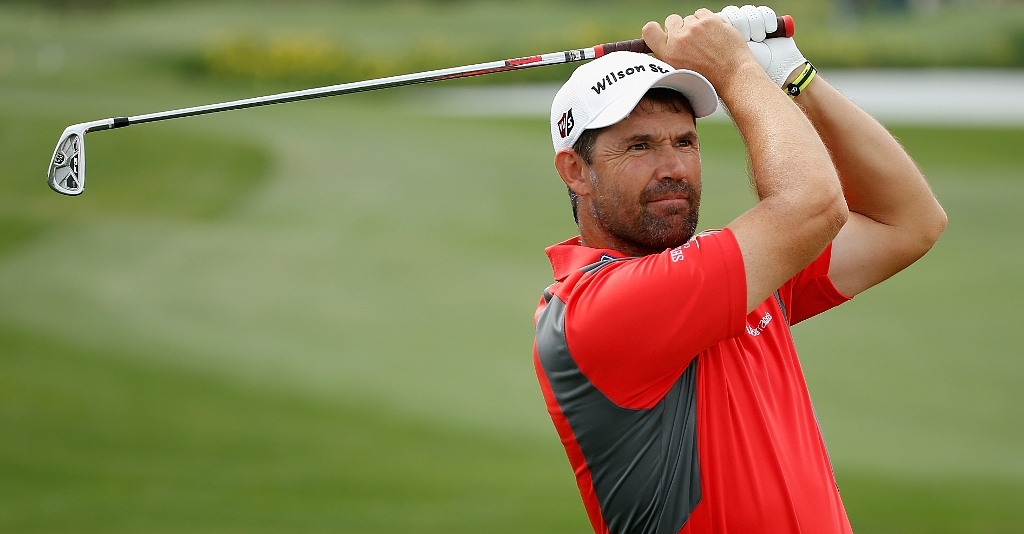 Austria's Stefanie Michl added a 70 to her opening 65 to maintain her lead at the Sanya Ladies Open in China on Saturday.
Austria's Stefanie Michl added a 70 to her opening 65 to maintain her lead at the Sanya Ladies Open in China on Saturday.
Michl finished on nine-under-par, leading England's Florentyna Parker (69) by two and South African Lee-Anne Pace (71) by four. Australia's Nikki Garrett and Lin Tzu Chi from Chinese Taipei are a shot further back tied for fourth.
On another day of blazing sunshine, with temperatures of 32°C, Michl fired four birdies – at the third, eighth, 11th and 13th holes – and dropped two shots at the second and the last.
"I was hitting the ball better than yesterday," said the 24-year-old from Graz, who spends half the year practising in Florida. "I hit 15 greens and it was a pretty solid round. The irons were good but not as many putts dropped and some lipped out."
Michl is relishing the opportunity to claim her first tournament in her fourth season as a professional. She has never led a Ladies European Tour event before going into a final round and her career best finish was sixth at the 2006 Deutsche Bank Ladies Swiss Open.
"You can only learn from a situation like this and it's going to be very good for me and give me a lot of confidence," she said.
It was a game of two halves for Parker, who is targeting her second victory after claiming the ABN AMRO Ladies Open in the Netherlands in June. "It was very mixed. The front nine was awful and the back nine was great. I struggled on the front nine, didn't hit many greens and was one over par. On the back nine I hit every green and gave myself good birdie opportunities and made four."
Pace, who has a chance to top the LET's Henderson Money List this week, remained very much in the hunt and said: "I was hitting it pretty solid. It wasn't my best game today but nevertheless I'm happy to be up there and in a position to challenge in the final round."
Norway's Cecilie Lundgreen finished the day six shots off the pace with Spain's Belen Mozo, Thailand's Pornanong Phatlum and the 14-year-old Chinese amateur Lin Xi Yu, who shot 66 and looks set to be a future star of women's golf.
England's Melissa Reid added a 68 to her opening 78 to move to two-over-par, despite having played the last two-and-a-half holes having been bitten by a snake.
The 23-year-old was struck on the leg whilst playing the 16th hole and received treatment on the golf course. After being seen by doctors for 20 minutes, she continued to play the hole, chipping to six-feet before sinking her fourth birdie putt of the day. She then lipped out on 17 and got up and down on the 18th. She said: "I'm okay, I think," and was taken to hospital for tests.
Her caddie, Lee Griffiths, explained: "We were on the 16th and Mel said, 'Oh my God, Lee, I've been bitten by a snake!' It was about six foot long and jumped at her out of the grass from behind a drain. I saw its fangs and I said, 'I can see it's bitten you because you're bleeding. We had reassurance from the green-keeper that it's not deadly. We were taking the cut through behind the 12th green and it's a little swampy down there."
Reid will continue to play in the final round, which starts at 8.15am local time on Sunday. Pace, Parker and Michl will play together in the last match at 11.45am.