Mercedes-Benz Inside Track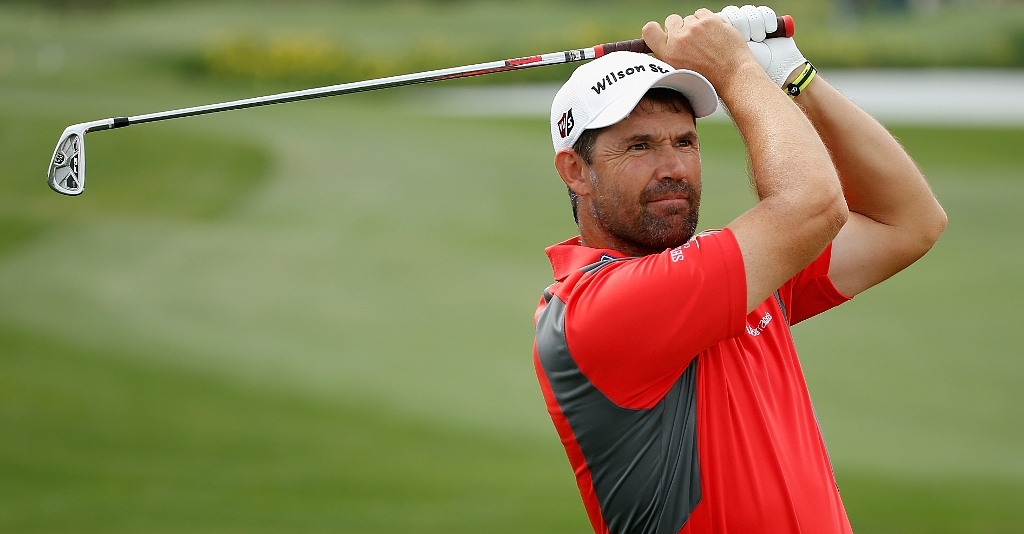 Our man, Harry 'The Hat' Emanuel, brings you his pre-tournament analysis of the Mercedes-Benz Championship in Hawaii.
The Mercedes-Benz Championship
Course: Plantation Course
Location: Kapalua, Maui, Hawaii
Since: 1999
Yardage: 7,411
Par: 73
Low winning total: Ernie Els 31 under par 2003
Course Record: K.J Choi 62 2002
Field: 33
Cut: No cut
Tee Off: 2045 GMT Thursday 8th January
Overview
The PGA Tour season gets under way for the 11th consecutive year, with the Mercedes-Benz Championship at the Plantation Course in Maui, Hawaii.
Only players who won a PGA tournament in 2008 are eligible. A total of 33 players go to post. The notable exceptions to this years' field are Tiger Woods, Phil Mickelson, Padraig Harrington and Sergio Garcia.
There is no cut this week so players are never completely out of contention after the first two days. In 2005 Stuart Appleby came from the back of the field after day one to win.
Past experience is beneficial with only two rookie winners since 2002. (Sergio Garcia 2002 and Daniel Chopra 2008)
Last Time Out
A year ago, Daniel Chopra defeated Steve Stricker in a four-hole playoff after the two finished regulation tied at 18-under.
By winning a year ago, Chopra, a native of Stockholm, Sweden, became the fifth consecutive international player to win this event. Spain's Sergio Garcia began the streak in 2002, followed by South Africa's Ernie Els in 2003. From 2004 to 2006, Australia's Stuart Appleby was the winner, with Fiji's Vijay Singh securing the title in 2007.
Course
This unique par 73, which has one less par four, was fashioned from the old fields of a pineapple plantation by designers Bill Coore and Ben Crenshaw. The course is built on the side of a hill with massive elevation change, long undulating fairways and large contoured greens. It plays around 7,411 yards.
Fairways
The fairways are amongst widest on the PGA Tour and the players can really 'let rip' off the tee. It suits longer hitters of the golf ball and the slopes and contours usually result in the ball running out long distances.
In the past few years there have been drives in excess of 450 yards on the par five 18th.
Greens
Since the course was designed there has only been one major change and that was to the greens in 2005 when they were re-laid with Ultra dwarf Tiff Eagle.
This new Bermuda grass has less grain and rolls faster and truer. After nearly three years the greens have fully bedded in and this year they will roll true and incredibly smooth.
They are set to run between 10.5-11 on the stimpmeter.
It is the slope on the large greens that present a major challenge to the players and good lag putting will the key to the success.
Weather
Strong trade winds which blow from east to west are commonplace on Maui. The weather changes day by day and the micro climate makes forecasting almost impossible. On Sunday in the All-Am event it was very blustery with 40mph gusts. The next day was sunny with very light winds.
The early forecast calls for partly sunny with passing trade showers throughout the event with 10-15mph winds.
They said
"The greens are in excellent shape and rolling really fast – our challenge is to make sure they are not too fast if the wind picks up" – Jerry King, PGA Director (2009)
"If you leave yourself in the wrong spot, you can be in trouble. So some of them (greens) are running ridiculously fast, because they are downgrain, and they were not like that the last time I was here (2005). You've got to think about your second shots a little bit better. The weather really dictates how you score here" – Ernie Els (2009)
"It's a very unique golf course, very different than what we have played year round due to the elevation changes and for how long you can hit some drives" – Camilo Villegas (2009)
"I think this type of course and this type of set-up will help me get more on an even playing field, as weird as that sounds, because nobody is going to be throwing darts at these flags. You're going to have to roll some balls up to the green. You're going to have to get some good breaks, and the wind is going to have to kick at the right time" – Anthony Kim (2009)
"On this course you have to read the greens from 200 yards out" – Daniel Chopra (2008)
"The downhill, downgrain, downwind putts, you've just got to breathe on them and they'll get there" – Mark Calcavecchia (2008)
Horses for Courses
Stuart Appleby, who won this event for three consecutive years from 2004-2006, is the undisputed 'King of Kapalua' but he's not qualified this year.
Vijay Singh could well usurp his position on the throne if he were to win this week as his Kapalua record is outstanding.
After finishing in the top five six times from seven visits, including two second places, he finally got his hands on the title in 2007. He has only finished outside the top ten once (12th place last year) and coming off a recent win in the Chevron World Challenge he is the worthy favourite.
Key Holes
This course has one of the toughest starts on tour. The first hole is long at 520 yards and the large green means any wayward approach shot leaves a very tricky putt.
The second hole is the toughest on the course and in 2007 only 37.5% players hit the green and it gave up only five birdies.
With two par fives (15th and 18th) and a drivable par four (16th) players will aim to pick up shots late in the round.
Conclusion
Overcast weather has left the golf course lush and green. Long strikers of the golf ball have a definite advantage again this year.
Ball striking is at premium on this course as players must be able to control their ball in the wind and manufacture many different types of shots to hit the right spots on the greens or face some impossible putts.
Scoring depends entirely on the strength of the wind.