Memorial – what Tiger said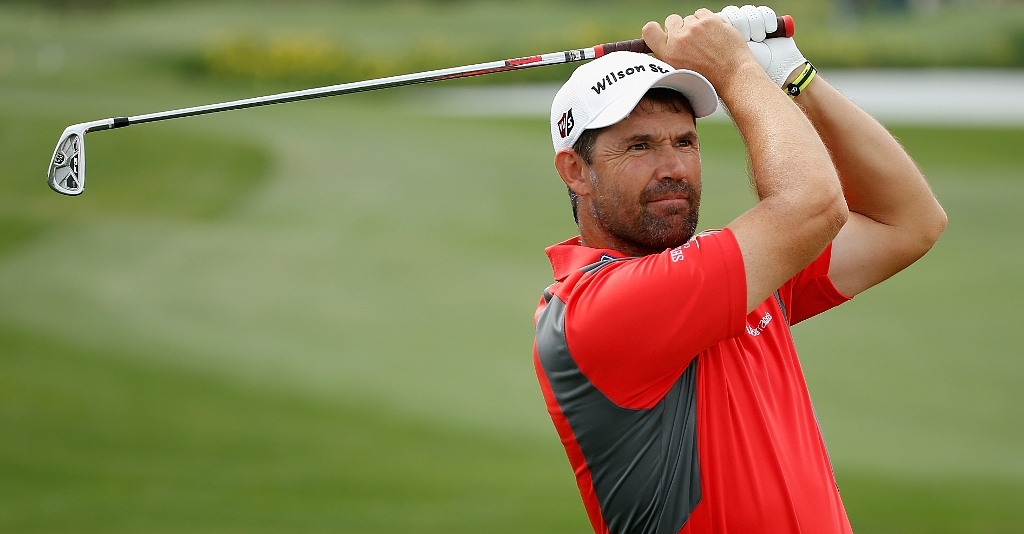 Tiger Woods is seeking a fifth win at Memorial this week. Using his own words, we look back at his previous 11 visits.
Tiger Woods returns to action at Memorial this week – a venue where he's won four times in 11 starts. We list his past results and pick out some of the best quotes from his press conferences.
2009 – WINNER: "I always want to come here each and every year. This is one of the greatest tournaments we can play in. What Jack has done for the game is truly remarkable. I wasn't able to get here the last couple of years. One, I was sick. The other one I broke my leg. I was really looking forward to coming here this year. This golf course is always in perfect shape. It's always demanding. And it was just a matter of getting some good weather. We were able to do that this week and it's been absolutely ideal. Dried the golf course out. This golf course is as pure as it gets."
2007 – T15th: "I've had good speed, I just haven't made anything. That's the frustrating part. I've hit so many good putts, and they're just not going in. I don't know what it is. Obviously I'm not reading them right. That's just the way I spent this week."
2005 – T3rd: "This golf course is so fast, I'm hitting so many 2 irons because the balls my 3 wood I'm hitting on some of these holes 330, and a 2 iron is going 300 yards because the ball is rolling 40, 50 yards. It's the nature of the way the golf course is playing. It's playing completely different than we're used to. The fairways actually narrow up a little bit because they're playing faster. You have to carve the ball back into the hills and try and keep the ball in play. All my misses early for about the first ten holes were all on the short side, and that's the only thing you can't do on this golf course is short side yourself, and I kept doing that again and again and again."
2004 – 3rd: "I hit the ball very well this week. I putted all right, didn't make everything, but I've really hit the ball well this week. It fits my eye. Certain golf courses really fit your eye. I play well at Pebble, here, Bay Hill. Certain golf courses you just feel very comfortable at, and this is certainly one of them."
2003 – T4th: "I drove it pretty good for about three days, yesterday was kind of sporadic, but today I really hit good drives. I felt today just go out and do the same thing, hit the ball the same way, make solid contact and keep the ball in play. I didn't quite do that yesterday on the front 9. I didn't quite do that. It cost me a chance of winning the tournament. Today I went out and did that."
2002 – T22nd: "I wasn't that far off all week. I was just mistiming the wind. I hit a good shot and the wind would drop off or lay down and I missed a few putts and I just never got anything going. And today it finally happened and I didn't do anything different. I felt the same way over the putts and the shots today and for some reason it added up to a lower score."
2001 – WINNER: "This week, with as much water as there was on the fairways, I really wasn't hitting my short irons as well as I would like to. I was catching a couple jumpers here and there. But my long irons, I was just sweeping off the ground beautifully, and when I can full release it like that, up in the air, it just so happened to work. On the range every day, I hit my long irons beautifully. I just tried to convince myself over every shot, 'You've done it on the range, just do it now.' For most of the week, I was able to do that on most of the par 5's, and from there, I made a few putts, too."
2000 – WINNER: "This week I drove the ball beautifully. I picked the sides of the fairways I wanted to put it on and I was able to shape it to the correct side of the fairway, I was able to give myself an angle at the flag and shape it in there the way I wanted to or play it safe and make a putt. I just felt so comfortable with my driving this week, it enabled me to be more aggressive coming in to the greens."
1999 – WINNER: "This week I didn't hit the ball as good as I'd like and my short game bailed me out. I've always worked very hard, diligently, on my short game. I would rather do that then pound balls at a driving range any day. It's more fun. It's more creative. You look at Seve's record. Seve never really hit it as good as some of the players he was playing against, but he was able to hit great recovery shots and frustrate them."
1998 – T51st: (speaking pre-tournament) "I like this golf course, especially if it's not a sloshfest. You have to shape it both ways. The fairways are ample wide. The greens are very quick here. You have to be careful coming into the greens. They're very severe. You can't shortside yourself."
1997 – T67th: "(My swing) is not as good as it was at Augusta (where he'd just scored an incredible 12-shot win in his first major as a pro), that's for sure. But mentally I'm about the same. I'm putting just as good. My chipping is probably better, but my swing is not as good as Augusta, just because you get into lulls, and I'm in that lull right now. Right now is kind of interesting, because it comes in streaks, where I'll hit great shots for four or five holes, where I shoot three or four under, and all of a sudden I couldn't throw a pea in the ocean."