Melissa puts snake bite behind her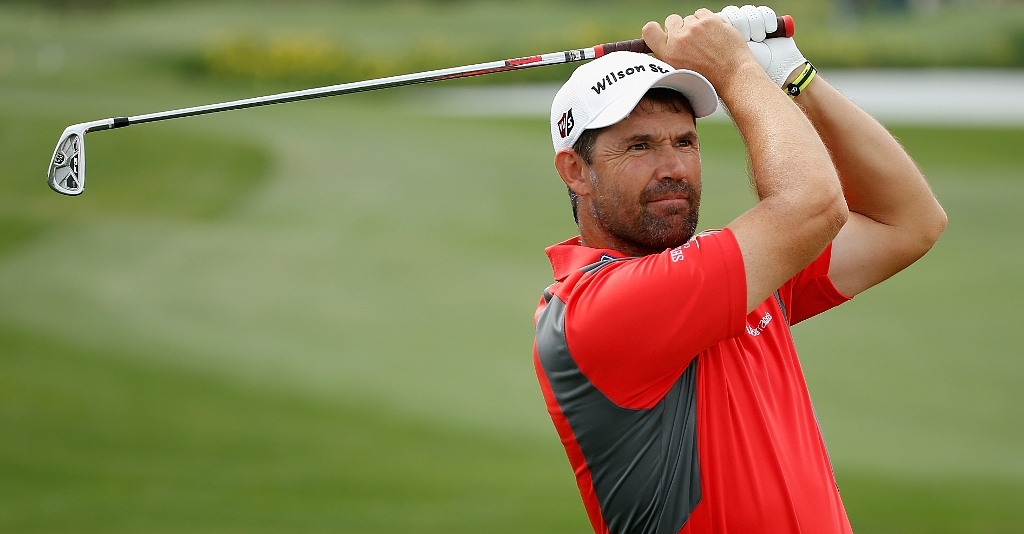 Melissa Reid is anxious to get back on top of her game and shrug away the memories of her snake bite in Sanya.
England's Melissa Reid is anxious to get back on top of her game at this week's Suzhou-Taihu Ladies Open in Suzhou, China, after being bitten by a snake in Sanya at the weekend.
Reid was struck on the right leg by an unidentified snake during her second round at the Sanya Ladies Open in Hainan, China, on Saturday and given treatment by doctors on the golf course.
She fired rounds of 78, 68 and 69 to tie for 16th, but feels she can perform better this week at the Suzhou-Taihu International Golf Club.
"It's getting better. Last week I struggled to read the greens. This week, the course looks good and the greens look good. I've been working on my putting today and it's starting to feel a lot better now," she said.
Last week the 23-year-old from Derbyshire was unperturbed by the possibly deadly snake bite and more concerned about making birdies to survive the cut.
She said: "It was fine. Everyone is making a massive deal out of it, but honestly. It was a little bit scary, sure, just because of the amount of venomous snakes out there."
She explained: "I hit my second shot to the right of 16 and I was just going through the boggy bit and I felt something a bit sharp on my leg, like a scratch. I was like, 'what was that?' and I started running. Lee (my caddie) was like, 'Reidy: run, it's after you again!'
"The head green keeper said: 'Its alright: I've spoken to one of my mechanics: he's a snake expert. It's venomous, but it's not one of the deadly ones.
"I had to take 20 tablets, all in one go, because they wouldn't let me take one at a time, and then they had to draw blood out and stuff, which I was more terrified about.
"They said I had to go straight to the hospital. I hadn't even played my third shot into 16 yet. My playing partners had finished the hole and we called a couple of groups through. They wanted me to go straight to hospital and I said, 'No, let me finish my round,' and I pitched to about six foot, which was quite funny and made birdie. That was for the snake!"
The doctors took a swab from Reid's leg to measure the potency of the venom. "I was really calm. It was when they drew blood out: that was when it was the most painful. They had to shove a needle in me, because I'm not very good with blood or needles, and they shoved a needle in and tried to cut it out."
Many players are getting 'bitten' by the cold in Suzhou, but Reid is looking forward to her tournament debut.
"I still feel like I can compete and contend even if I'm not happy with my swing," she said. "Last week the first round I wasn't good mentally on the first round and my putting was bad."
The field of 108 competitors includes 45 players from the Ladies European Tour, 22 from the Ladies Asian Golf Tour (LAGT), 35 from the China Golf Association (CGA), 4 amateur invites and two invited players: Carly Booth and Louise Stahle.
There are a number of in-form players from Asia including the LAGT's leading player Pornanong Phatlum of Thailand, who finished third last week in Sanya and was also third at the Suzhou Taihu Ladies Open last year.
Joining Phatlum is her compatriot Russamee Gulyanamitta, who tied for fifth in Sanya and the 14-year-old Chinese amateur Lin Xi-Yu who tied for ninth.
The par 72 course will be playing at 6299 yards/5762 metres for the tournament, with a cut to the leading 60 professional players plus ties after 36 holes.
Despite being much cooler than last week on Hainan in southern China, the weather is set to remain fine for the 54-hole event starting Friday, with highs of 20°C forecast for Sunday's final round.