McNulty and Eger win Legends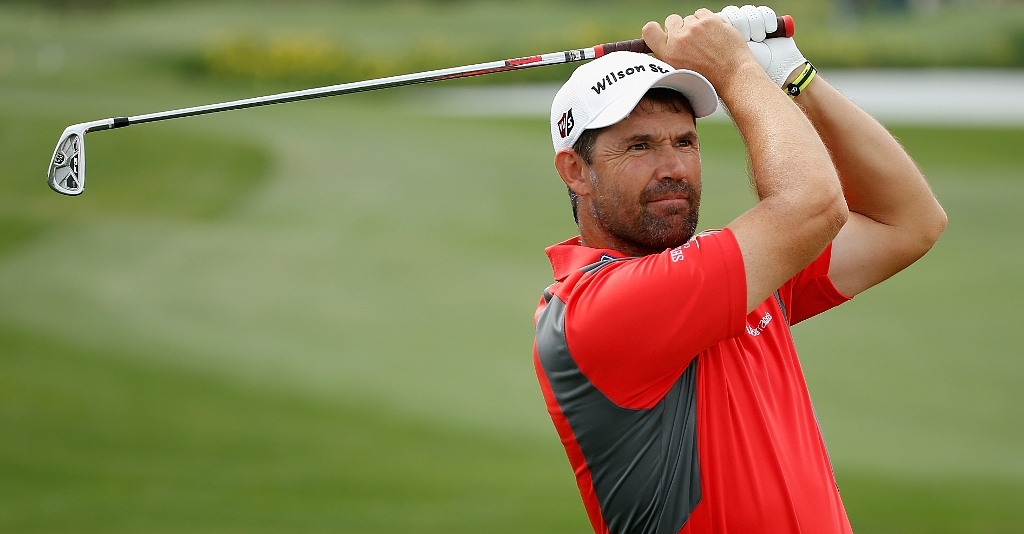 Mark McNulty and the David Eger could hardly believe it when Kenny Perry handed them the Legends of Golf title on Sunday.
Ireland's Mark McNulty and the US's David Eger could hardly believe it when Kenny Perry handed them the Liberty Mutual Legends of Golf title on Sunday.
Perry only needed what he saw as a tap-in putt on the second extra hole at The Club at Savannah Harbor to extend the sudden-death play-off against McNultry and Eger in this rare, Champions Tour better-ball team event.
But he missed it and he and his partner, Scott Hoch, saw their hopes end in sudden death instead as Perry handed the gift-wrapped title to McNulty and Eger.
The winning duo, who had started their day in this 54-hole event four shots off the pace, closed with an 11-under 61 in the final round to finish with a 27-under 189 total.
Perry and Hoch the shot a 64 to get to the same total
Second-round co-leaders Wayne Levi and Keith Fergus finished with a 66 and a 26-under 190 total in a log-jammed tie for third with Russ Cochran and Mark Weibe (60), David Frost and Michael Allen (62), Corey Pavin and Tom Lehman (64) and Ian Baker-Finch and Joe Ozaki (64).
In the playoff, both teams made pars on the 457-yard par-4 18th and teed up on the same hole again, but this time, all four players failed to hold the sloped green with their approaches and all chipped close.
McNulty tapped in for par, but the contest ended when both Hoch and Perry missed short putts to extend the match.
"It's a 14-inch putt that you don't even think much of," Perry said. "But, when it's all on the line, things change and I pushed it and it didn't go in. So typical.
"It's the only bogey we made all week. We didn't come close to making a bogey all week and then to do that in a playoff. Wow!"
"I was very surprised," Eger said. "I never expected Kenny to miss that putt."
Perry and Hoch came to the final hole at 27-under, tied with McNulty-Eger, who had been in the clubhouse for nearly an hour. Perry's birdie putt for the outright lead from about 30 feet hit the right edge of the cup didn't drop.
"You know, it's a tough hole and I thought I made birdie to win the thing," Perry said. "Hit the prettiest putt I've ever seen. Thought it would go in and didn't. Just wasn't meant to be."
This on a day when Eger had earlier made a putt of nearly 40 feet on the final hole of regulation to get his team into the playoff.
"We had nearly an hour to wait to see if our score would hold up," Eger said. "We sat outside, in the shade near the clubhouse. We didn't want to go inside and get too cooled off by the air conditioning."
Perry, who played in only two Champions Tour events in 2010, is still considered a rookie on the over-50s circuit. This was his second senior event this season and his first Legends.
It was the third consecutive year the Legends has been decided by a playoff, each time going two extra holes.