McIlroy wants to focus on own game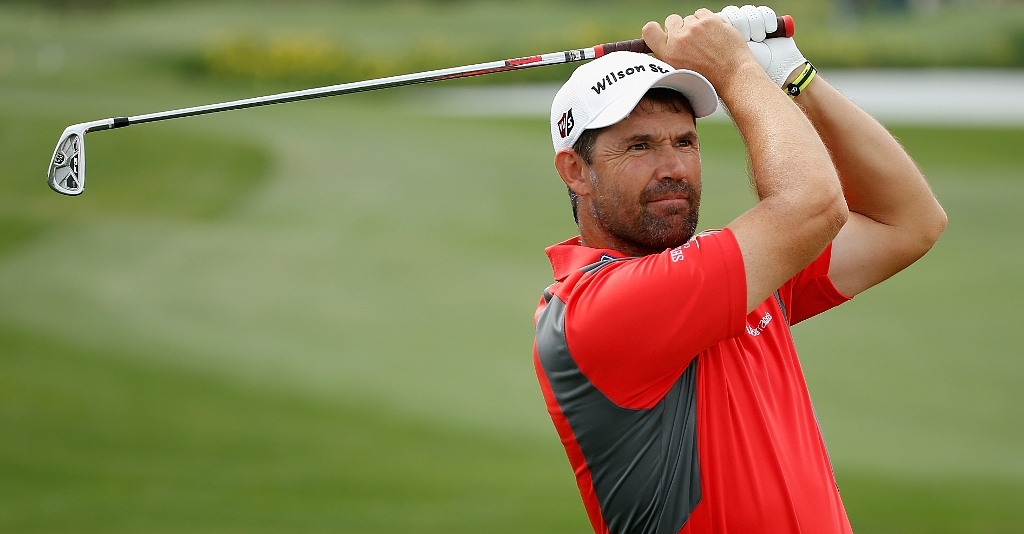 Rory McIlroy says he will draw from past experience to help him deal with this week's Dubai duel with Luke Donald.
Rory McIlroy says he has learned some valuable lessons from past experience to help him deal with this week's Dubai duel with Luke Donald.
The World No 1, Donald, and the World No 2, McIlroy, will square off in the European Tour's season-ending Dubai World Championship this week, as each seeks to secure the coveted Race to Dubai money list title for the 2011 season.
But this isn't the first time McIlroy will enter this event with the money list title on the line.
Two years ago, he and Lee Westwood were in a similar position in the inaugural Dubai World Championship, and on that occasion it was the Englishman who came out on top, winning the opening day's battle by two shots and going on to a comfortable six-stroke victory after four rounds.
McIlroy finished third, and now admits that he had lost the psychological battle on day one, leading to the defeat.
"It was tough to fully concentrate on my own game when you're looking at the player beside you," McIlroy said on Tuesday.
"I feel like it's something I've learnt because when I go out with Luke in the last game I'll only be trying to concentrate on myself and making sure that I can play the best I can."
And he'll certainly need to play the best that he can, as Donald enters the event with a sizable £680,000 head start, and needs only a top 9 finish to secure the money list title and add it to the PGA Tour money title he has already won. It will be the first time a player has finished on top of the money lists on both sides of the Atlantic in the history of the game.
For McIlroy, the task is a straightforward one – he needs to win, as he did last week in Hong Kong by holing a bunker shot on the final hole.
The Northern Irishman knows that it's a tough ask and that Donald is the clear favourite to do the job.
"I've still got a slim chance," he said. "I've got to win and Luke has to finish outside the top nine or 10, whatever it is.
"I'm really not counting on him to do that because he's only finished outside the top 10 about twice this year.
"Over the last 18 months he's just been so consistent. He's deservedly the number one ranked player in the world.
"He's always had a great short game and always holes the putts that he should."
Donald's record on the European Tour this year speaks for itself – he's played only 12 counting events – six less than McIlroy – but has three wins, two seconds, a fourth, a sixth, an eighth, a ninth, an 11th, a 45th at the US Open and a missed cut in The Open to his name.
For McIlroy, the job is made a little tougher by the current state of his health. He is awaiting the results of blood tests after suffering a virus that has sent his white blood cell count "very low".
"My energy levels are not exactly where I would want them to be, but I took a day off yesterday and took it easy," he said.
After playing in the afternoon's pro-am yesterday, he added: "I'll probably take another day off tomorrow, maybe hit a few balls.
"I'll really try to conserve my energy and focus it all into the four tournament days. I'm not 100%, but I'm still able to go out and play 18 holes and try and give it my all.
"It's definitely the longest stretch I've played (beginning with the Dunhill Links in Scotland at the end of September and featuring three trips to Asia, one to Bermuda, plus stops in Istanbul and the Maldives with girlfriend Caroline Wozniacki) and it's something I probably won't do again.
"I'll think about it a bit more, but it's something I wanted to do. I have no-one to blame but myself for wanting to play and sort of go week after week."
He is due to play in Thailand next week as well, but health issues may yet prevent him from competing.