McIlroy triumphs in Hong Kong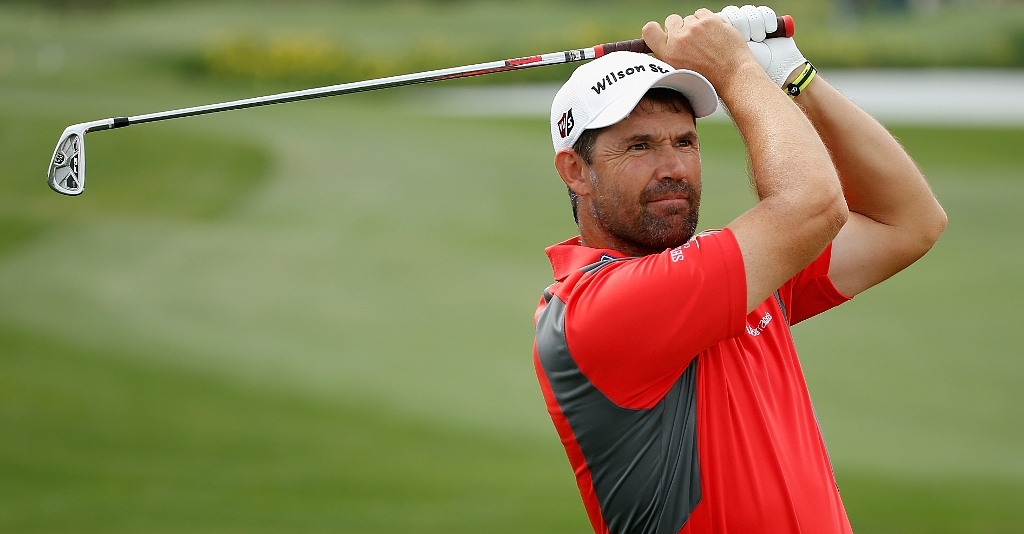 Rory McIlroy closed with a superb 65 on Sunday to win the UBS Hong Kong Open by two shots – and keep the Race to Dubai alive.
Rory McIlroy closed with a superb five-under-par 65 on Sunday to win the UBS Hong Kong Open by two shots – and keep the Race to Dubai alive.
The 22-year-old Northern Irishman started the final round three shots back at the Hong Kong Golf Club, but tied for the lead at the turn with two birdies before edging ahead of a packed leaderboard with further birdies on 12, 15 and 18.
Frenchman Gregory Havret, playing alongside McIlroy, settled for second place with a 65 as well, while Sweden's Peter Hanson took third place after a 70.
Thailand's Pariya Junhasavasdikul shared fourth position with last year's champion Ian Poulter of England and Scotsman Richie Ramsay, four behind the winner.
After two runner-up finishes and a sixth place in Hong Kong in the past three years, reigning U.S. Open champion McIlroy finally achieved his dream of winning the UBS Hong Kong Open after a great final round charge to end the week on 12-under-par 268 and win US$458,330.
When he spectacularly holed out from the greenside bunker at the demanding 18th hole, McIlroy broke into a frenzied celebration with his caddie JP Fitzgerald.
"It does mean a lot. I wanted to win this tournament so badly since that play-off in 2008, but finally, to get this trophy in my hands, is very special. It meant a lot to go out there today, knowing that I had to play well to keep myself in The Race to Dubai, probably to keep myself in second place in the World Rankings. There's a lot to play for and to produce the sort of golf that I did today was very pleasing," said McIlroy, who kept his hopes of becoming Europe's number one alive.
"You know, I've loved this city, I've loved the golf course, I've loved the tournament ever since I got here. I felt like it owed me something after the play-off (defeat). No matter how prestigious tournaments are, you always have your favourite and this is definitely one of my favourite tournaments and to be able to win it is fantastic. And I couldn't be happier."
He strode up the 18th with a one-shot lead but found the greenside trap with his approach. An exquisite bunker shot which found the bottom of the cup and sent fans wild was to follow, however.
"I just hit a perfect bunker shot, and once it landed on the green, it never looked anywhere else and I think you could see how much that meant to me. I think that's the most excited I've maybe ever been on a golf course. It was just incredible to see the ball drop and realise that I had finally won this tournament," said McIlroy.
A 12-hour sleep and a five kilometer run in the gym in the morning revitalised McIlroy after he had looked completely out of sorts in the second and third rounds. With the spring back in his step, the supremely talented Northern Irishman came out fighting with a purpose.
"I slept for nearly 12 hours last night, and actually went into the gym this morning. I went for a run just to get my body sort of going and try to get a bit of energy and get it moving and that seemed to work because that's the best I hit it all week today," he said.
Havret, who also finished second behind McIlroy at the U.S. Open, said an opening bogey proved costly although he fought back with four birdies and one eagle.
"The only mistake is probably the first hole where I three-putted. I had a chance going into the last one behind him but I obviously made a bad drive, and that was for me very hard to make par, but Rory did and managed to make an efficient shot. He seems to like this hole quite a lot, and, yeah, his shot (birdie) was absolutely amazing," said Havret.
Poulter fought like the champion he is before a bogey on 15th took the wind out of his sails.
"Disappointing obviously. I come to defend and I've come up shy. I thought I had a chance. I got it to nine-under and I just flushed it on 15, pitched two yards short of the pin and it's gone through the back of the green, costly bogey at the wrong time," lamented the Englishman.
Pariya enjoyed his best finish of the season as he broke out of a slump with five missed cuts in his last six tournaments. He started the final round one back but a bogey on the first and a double on the sixth saw him fighting to eventually finish in the top-five.
"I'm just glad it's over. Didn't have a very good start like yesterday again, but somehow I managed to turn it around again. Right now, I'm just glad it's over with. I've got weak feelings in my knees and everything. Good finish," said the Thai.