McIlroy stumbles in raging winds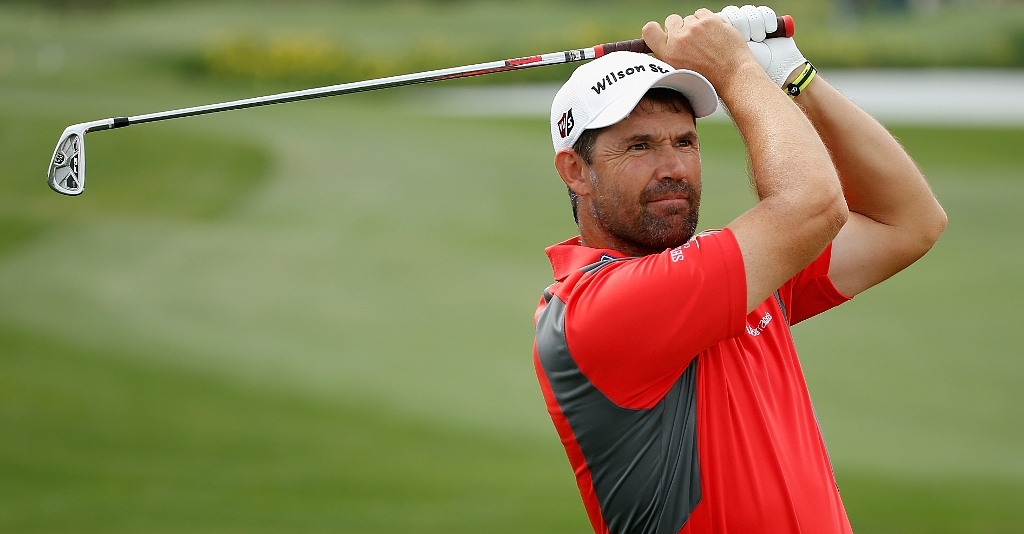 Rory McIlroy's dream of becoming the youngest Open champion for 117 years turned into a wind-lashed nightmare on Friday.
Rory McIlroy's dream of becoming the youngest Open champion for 117 years turned into a nightmare with an 80 at windswept St Andrews today.
Two ahead after his dazzling record-equalling 63 in the first round, the 21-year-old from Northern Ireland was blown away by gusts of up to 40mph.
After a 65-minute suspension in mid-afternoon because balls were moving on the greens, McIlroy went back out in conditions he considered even worse, four-putted the 11th and by the time he finished just before 9pm he was an incredible 11 shots behind Louis Oosthuizen.
The South African, who had teed off in the second group of the day at 6.41am, added a 67 to his opening 65 and when play was called off again because of darkness he was five clear.
Oosthuizen, who had missed the cut in seven of his previous eight majors and finished last in the other, was on 12 under par and, in relation to par, that matched the tournament record for the first 36 holes.
And, in a clear indication of how things deteriorated, his closest challenger in the clubhouse was 50-year-old 1989 champion Mark Calcavecchia. He teed off at 6.30am.
McIlroy, who spent most of the delay in play in a bus, managed to smile afterwards, but said: "It was just very, very difficult out there.
"I think all the guys were finding it tough this afternoon and I just let it get away from me a little bit.
"I actually did well to par the last three holes if I'm totally honest – it could have been an 82 or an 83.
"I'm here for the weekend, so it's not all bad, but I don't think they should have called us off the golf course.
"When we got back out there the conditions hadn't changed, the wind probably got a little bit worse. It probably wasn't a smart move."
Paul Casey and Lee Westwood were other early starters and, by shooting 69 and 71 respectively – Casey even had a triple bogey at the 17th in that – they were next best on six under.
As for world number one Tiger Woods, winner at the course in 2000 and 2005, he made a better fist than McIlroy of staying in the hunt by turning in 36.
But then came bogeys on the 13th and 15th to leave him three under and nine back.
Needless to say, Oosthuizen was delighted with a day's work that had ended before he had any idea of how tough the conditions would become.
"It's probably the position anyone wants to be in," said the man who won his first European Tour title in Spain in March and with it climbed into the world's top 50 to qualify for The Masters.
"It's what we work to achieve and I'm just very happy with the two rounds I put together.
"St Andrews is where it all started. I think it's everyone's dream to win the Open Championship, but to win it at St Andrews is just… you never really think it'll happen."
Six hours later Paul Lawrie, Britain's last winner in 1999, was saying after an 82 that was his worst-ever score in the event: "I thought it was unplayable three or four holes before they stopped it."
Playing partner Thomas Levet had an 81 and the player who was runner-up to Ernie Els at Muirfield in 2002 commented: "I don't understand the pin placements at all.
"They are all on the top of slopes – if you want to stop the play that is where you put them. When we re-started it was the same strength wind, so why did we re-start?
"I also had a putt which moved half a metre back. I don't understand why they put the tees on two and four at the back.
"The set-up of the course is totally wrong with that wind. Muirfield was brutal conditions, but it was playable around the greens.
"Here it was not playable around the pins. For six or seven holes in a row you have things that happen on that golf course that never happen anywhere else in the world.
"It becomes stupid."
McIlroy's compatriot Graeme McDowell, winner of the US Open a month ago and almost inevitably another who teed off around breakfast time, was part of the group on five under after a seven-birdie 68.
But Masters winner Phil Mickelson improved only two shots on his opening 73 to be down on level par and Justin Rose, playing with Woods, was heading out of the event at five over with two to play.