McIlroy stays top in stormy Malaysia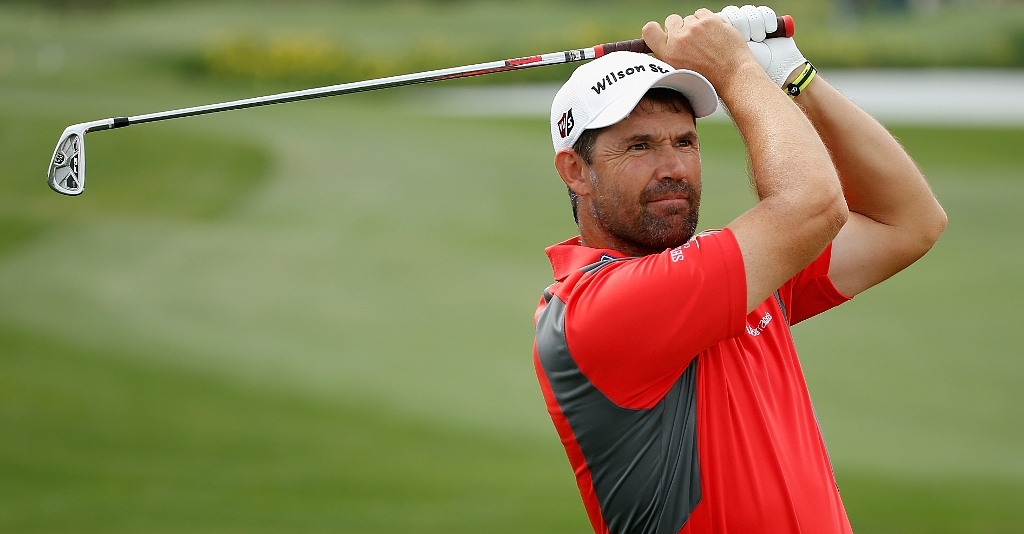 Rory McIlroy' birdie putt moments before bad light ended play at the Malaysia Open has put him two clear.
Rory McIlroy started quietly with eight straight pars, but upped his anti moments before bad light ended the third round of the Maybank Malaysia Open to grab a two shot lead.
The 21-year-old holed a 10-foot birdie putt at the 9th to take his tournament total to 12-under with nine holes of his third round still to play, and with the all but a handful of early starters still to finish their third rounds at the Kuala Lumpur Golf and Country Club on Sunday morning, he leads by two shots from a three-way tie at 10-under made up of Alexander Noren, who had shared the overnight lead with him at 11-under, Italian teenager Matteo Manassero, who had made up ground with three flawless front-nine birdies, and Frenchman Gregory Bourdy, who had opened his third round with five back to back birdies.
A rain delay of three hours and 25 minutes on Saturday, coupled with the two-and-a-half hours lost to lightning on Friday will see most of the field having to finish their 3rd rounds on Sunday morning before they can tee off in the final round and completing the championship on schedule is going to be tight – providing more bad weather doesn't delay it any further
In the meantime McIlroy has managed to keep his nose in front without producing any real fireworks, but also by avoiding mistakes.
"I felt I probably should have been a couple better," the World No 9 told the media.
"I hit a couple of good shots that, if they went a foot either way, would have been great – they were my tee shot on eight and second shot on six – if they had just stayed (on the green).
"But it's ok. It's a solid start. I could have been two or three shots better off, but it's obviously nice to hole that putt right at the end on the ninth and finish on a positive note. I've still got the lead, but it is going to be a long day tomorrow.
"You've got to make every shot count out there. 27 holes in that heat tomorrow is going to be tough, but I've got myself into a good position and that's all that counts."
Former Omega European Masters champion Noren, who mixed three birdies with two bogeys and a double bogey at the par three fourth to be ten under, faces a lengthy birdie putt on the ninth on Sunday morning.
Bourdy made the most impact on Saturday afternoon with five straight birdies from the first and then with two more at eight and 10 that briefly put him in the lead at 11-under.
A bogey at the 13th, however, on his last hole but one before play was suspended, dropped him back into the second place tie, but he is well placed to attack McIlroy again on Sunday
"I play well on this course," said Bourdy. "It's wonderful .Made just one mistake with my tee shot on nine.
"Everything was good – my putting and driver, which was longer and straighter.It was nice to be six under after 13 and thought I'd make a birdie on the 14th as well, but just missed."
Manassero, who turns 18 on Tuesday, is another clear threat to a McIlroy triumph that will go a long way towards helping the Northern Ireland 21-year-old erase his horror final-round memories at last week's Masters.
After finishing his delayed second round with birdies on the last two holes for a 71 and fourth place on the leaderboard, continuing good form in the third round gave Manassero three more birdies and a front-nine 33 for a share of second place before darkness ended play.
Chile's Felipe Aguilar also had a five-birdie start and after a par at the sixth a dazzling approach left him a tap-in birdie at seven to put him.
into a tie at nine under with World No 1 Martin Kaymer, whose precision iron play saw him make 15 holes in six under par, the highlight of his suspended round being his tee shot to within a foot at the par three eighth.
The European Tour said that there would be no redraw for Sunday's final round, with the third round resuming at 0740 and the final round at 0845.