McIlroy shares Hong Kong lead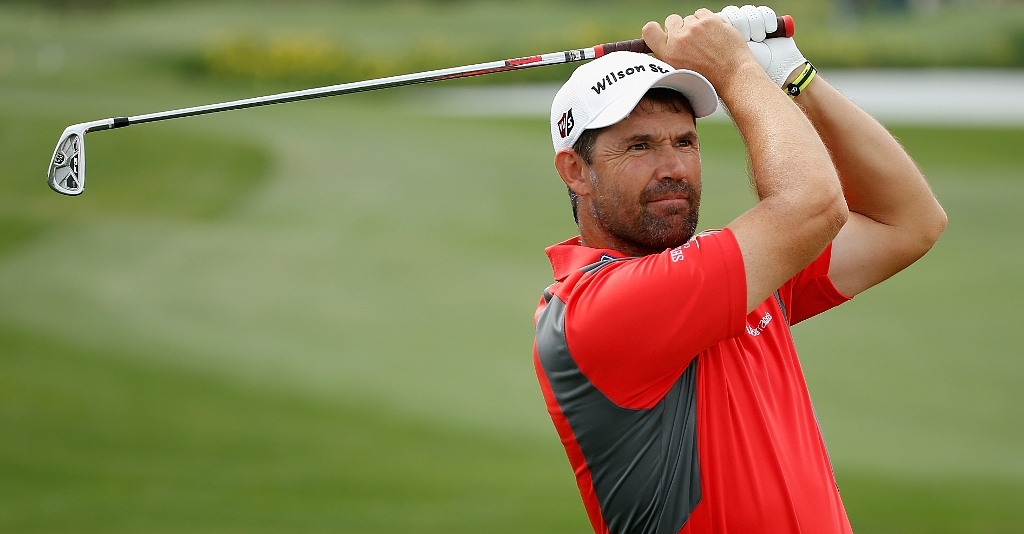 Rory McIlroy grabbed the joint first-round lead at the UBS Hong Kong Open on Thursday with a six-under-par 64.
World number two Rory McIlroy of Northern Ireland launched his quest for a first victory at the UBS Hong Kong Open with a masterful six-under-par 64 for the joint first round lead on Thursday.
The reigning U.S. Open champion tamed swirling winds at the Hong Kong Golf Club to sink six birdies and was joined at the top of the leaderboard by big-hitting Spaniard Alvaro Quiros and England's David Horsey.
Two-time champion Miguel Angel Jimenez of Spain maintained his love-affair with the UBS Hong Kong Open with a solid 65 to trail by one while Asia's best finishers were current Asian Tour number one Juvic Pagusan of the Philippines, Korean star Y.E. Yang and Thailand's Kiradech Aphibarnrat on 68s.
McIlroy has come agonizingly close to victory in Hong Kong with two runner-up finishes and a sixth place outing in the past three years and issued a warning to his rivals with an outstanding display. Despite his superb effort, the McIlroy termed his day as "routine."
"It was very good. You know, it was a very solid round of golf. I didn't make a mistake. Six birdies, no bogeys is always a nice way to start the tournament. It was all pretty routine," said a delighted McIlroy.
"I just gave myself a lot of chances. I think I hit 17 greens. I hit a lot of fairways and just kept giving myself opportunities and I was able to take a few, which was nice. There's a long way to go, over 54 holes. I'll have to play very, very well to pick up this trophy."
The swashbuckling McIlroy, who won his first Major title in June, was delighted with the way he handled the swirling winds which sent scores soaring. "It swirls in these trees. You can feel it one minute downwind and the next minute it's right to left and you just really have to trust where the wind is coming from. I was able to do that today. All in all, I was able to handle the wind pretty well," he said.
Big-hitting Quiros, a five-time winner on the European Tour, chipped in twice, once for eagle at the par five 12th hole and the second at the closing hole from off the green for birdie. "I think you have to be lucky to shoot low under these conditions," said the 28-year-old.
He conceded he got lucky with his eagle at the 12th hole. "I was trying to hit a three quarter eight iron and I blocked it a little bit and I put it pin high, and I found the hole. So two chip ins," he said.
"You know, I don't feel nothing comfortable on this golf course. All of the shots are right to left. Most of the time you are hitting from I would say a fade/carry. It's never consistent."
The 47-year-old Jimenez, victorious here in 2004 and 2007, was another familiar name to rise up the leaderboard. "I always like to play in Hong Kong," he said. "It's full of life here in this city. I can meet people from all over the place, there's good food, and you can play this lovely golf course. I like it. My first time here was in 2004 and I've never missed a year since."
The Ryder Cup star was on fire the front nine, stringing five birdies to make light of the windy conditions. "With this sort of wind it was very difficult. In the afternoon the gusty wind was hard but I am very pleased. Five-under par is good anywhere you play."
Asia's first Major champion Yang was disappointed to drop a double bogey on the 14th hole after making four birdies in his opening 12 holes. "I started off with a birdie and the front nine I played quite well. I think the double bogey on the back nine was a little bit of a disappointment. But overall, I'm encouraged. I still have three more rounds, a lot of golf left, and I'm only four strokes behind the leaders now," said the Asian Tour honorary member.
Pagunsan's hopes of wrapping up the Asian Tour's Order of Merit crown was given a significant boost with a solid 68, marred only by a three putt bogey on the 10th hole. "Tough day, it was cold. I didn't expect this. Hopefully the sun comes out tomorrow. It's still a good round, two under in these tough conditions. I hit it really good and made only one mistake. I'm very happy," said Pagunsan, who is hoping to become the first Filipino to become Asia's number one.
Pagunsan's closest rival in the merit race, S.S.P. Chowrasia of India, struggled to a 74 to leave himself in danger of missing the halfway cut on Friday.
One match failed to complete the first round due to fading light.