McIlroy reels in Bradley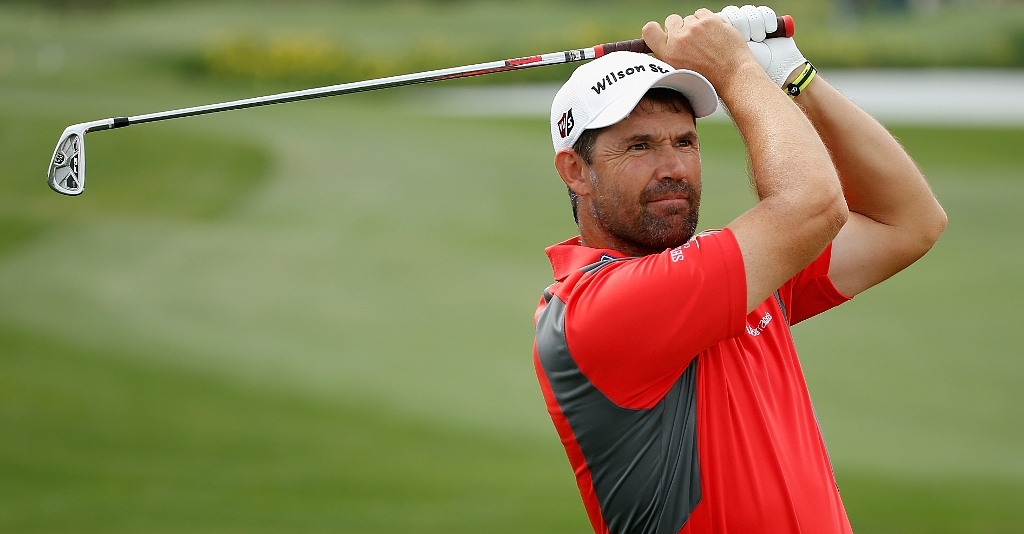 Rory McIlroy came from five shots back to catch and match Keegan Bradley on day one of the PGA Grand Slam of Golf.
Northern Ireland's Rory McIlroy came from five strokes back to catch and match American Keegan Bradley's four-under par 67 and leave Darren Clarke and Charl Schwartzel way behind in Tuesday's first round of the 36-hole PGA Grand Slam of Golf at Port Royal in Bermuda.
The event brings together the season's four major champions, with the winner earning almost £380,000 and even the player finishing last taking home more than £125,000.
McIlroy, bidding to become the first European winner of the event since Ian Woosnam in 1991, birdied three of the last five holes, but fellow Northern Irishman Clarke and South African Schwartzel both triple-bogeyed the short 16th, Clarke to finish with 77 and Schwartzel with a 74.
Bradley, whose victory in the PGA Championship in August came in his first major appearance in his rookie year on the US Tour, went to the turn in a dazzling 30 to lead by four.
He actually started with a bogey, but then stunned with eagles on the second and seventh holes and birdies at the third, sixth and ninth.
But, after he had stretched his advantage to five shots early on the back nine, it became a different story, altogether.
McIlroy made sure of that
Bradley, nephew of LPGA legend Pat Bradley, bogeyed the 14th and 16th as US Open champion McIlroy, who had flown from China for the tournament, shrugged away his jet-lag and whisked up some magic to turn what had been a one-horse race into a real contest with birdies at the 14th, 15th and 17th holes, despite some heavy rain.
Andf it now looks as if this four man duel will end up as a straight fight between the two of them in the second and final round on Wednesday after Clarke and Schwartzel blew themselves out of the race by hitting their respective tee shots down a cliff left of the 16th green.
McIlroy was clearly pleased with his first day performance.
"I'm very happy. I gave myself so many chances on the front nine and didn't really make anything, but I finished really, really well and that was important.
"It was a bonus to par 16 and birdie 17 in that bad weather and I'm in a good position going into tomorrow.
"The greens for me were very difficult to read. I think if I had spent a bit more time on them maybe I would have figured them out a bit better today.
"I'll have to just read more into the grain and really take that into consideration instead of just the slopes."
Clarke was in a ver different frame of mind. He said: "It was absolute cxxp and I didn't come all the way here to play that bad, so obviously I'm disappointed.
"I've just been struggling with my swing, so if you mix that with putting equally as badly that usually doesn't add up to a good score.
"I'll try to find the answer in the bottom of a glass this evening and see how that works.
"I have not hit the ball any good really since The Open. I've been trying to change things, which is probably foolish, but I'm trying to get a little bit better.
"After 77 I should probably stay out a little later than planned because I probably couldn't do any worse tomorrow, but we'll see."
FIRST ROUND SCORES
67 Keegan Bradley (USA), Rory McIlroy (Nir)
74 Charl Schwartzel 74
77 Darren Clarke 77