McIlroy prepares for next big test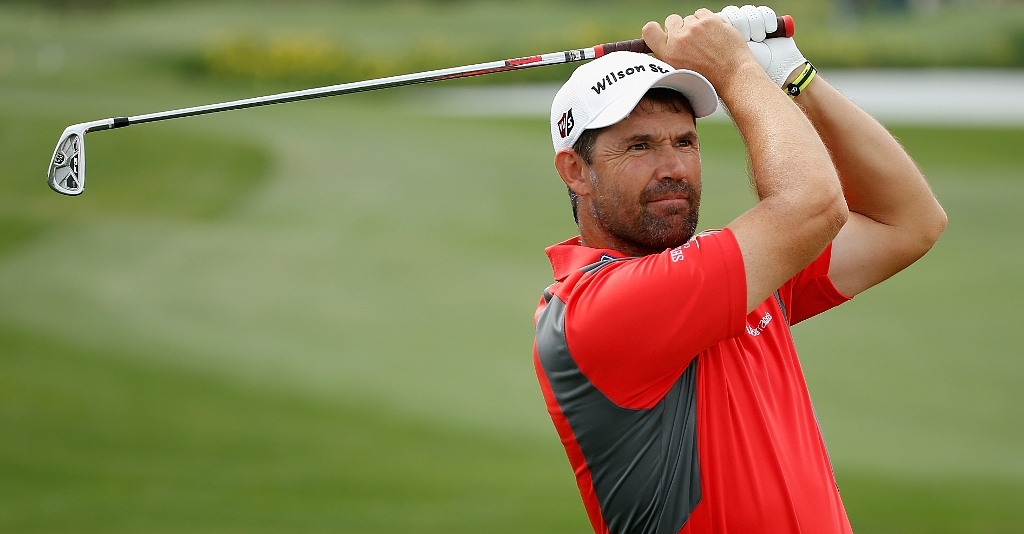 Rory McIlroy was the center of attention at Royal St George's yesterday, as he faced the media ahead of his next big test.
Rory McIlroy was the center of attention at Royal St George's yesterday, as he faced the media ahead of his next big test.
The 22-year-old spent the day hitting a few balls and speaking to the assembled throng of reporters that awaited his arrival – probably twice as many in the room as what greeted world number one Luke Donald when he arrived.
It's something he will have to get used to.
McIlroy wasn't set to play the course again till Wednesday morning, most likely alongside fellow Northern Irishman Darren Clarke, though he was at Sandwich last week for a scouting trip.
Aware of the glare of the spotlight that would greet him here upon his arrival, McIlroy was able to spend a quite moment with his father Gerry on Monday before taking center stage again as he seeks to become the youngest Open champion since 1893.
"Last night we went to Royal County Down at about seven in the evening," he said. "It was just me and him on the golf course, basically no-one else.
"I played nine holes and he walked around. We did the exact same thing last year going into St Andrews.
"It sort of brought back a lot of memories – playing with my dad, long summer nights, teeing off at five and getting in at nine."
Reporters asked him about the month he has spent inbetween majors.
"The first 10 days after winning the US Open, it was a bit hectic trying to see everyone and going here, there and everywhere," he said.
It included two trips to Wimbledon either side of attending David Haye's world title fight in Germany.
"But the last 10 days have been good – I've got back into my routine and been practising a lot. I feel as if my preparation has been really good," he added.
"I knew that the time for reflection wasn't really at this point of the season, it's at the end – I've got to forget about what happened three weeks ago and just try to win another golf tournament."
McIlroy admits he wasn't quite prepared for the reaction to his record-breaking win at the US Open last month.
"I didn't realise how much of a fuss it would create or how much of a buzz," he said.
"The support that I've had from people back home, from everyone all over the world, has been pretty overwhelming. It's a very nice feeling to have that support walking onto the golf course."
Reporters informed him of two £20,000 bets on him to win this weekend, and asked whether he thought they were being shrewd or desperate.
"I'll go for the first option," he replied.
"I've already sort of noticed over the past three weeks it has been a bit of a life-changing experience and it's just something I'm going to have to deal with.
"But this is what I've always wanted to do – I've always wanted to be a successful golfer and be one of the best players in the world and to win major championships.
"If I have to put up with a few things along the way, then I'm fine with that."
He did concede that it would probably be unrealistic to expect him to perform as he did at Congressional every week.
"I don't think I'll be able to play that sort of golf every week I tee it up," he said.
"I hope I do, but I can't see it. And I don't think the public's expectations are higher than mine.
"Winning my first major has lifted a weight. I don't have to answer that question – now I can talk about winning my second one.
"If anything it just gives me more confidence knowing that I can do it.
"And if I can bottle the mentality that I had at the US Open going into every tournament I'd be very happy.
"It's nice to be the center of attention. I've prepared the exact same way that I've prepared for the last few major championships and I feel it's a process that works for me.
"I used to do it to sort of keep under the radar. I'm not sure I'll be able to do that any more, but it works for me."