McIlroy holding all the cards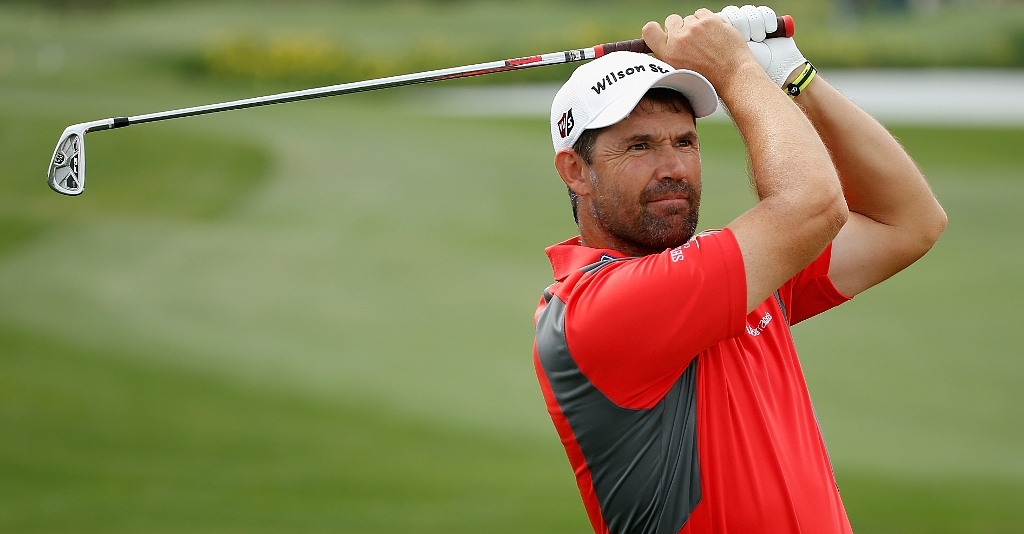 Rory McIlroy is one up as the 2011 Race to Dubai express heads into its third last stop at Jumeirah on this sunny Friday.
Rory McIlroy is one up as the 2011 Race to Dubai express heads into its third last stop at Jumeirah's Earth Course on this sunny Friday.
McIlroy, needing to win this week's European Tour's season-closing Dubai World Championship to have any chance of claiming the Race to Dubai crown as the tour's leading money winner, will be happy with the way he came through the first round on Thursday with a sparkling six-under 66 to finish the day in joint third place, just two shots behind Swede Peter Hanson and one behind veteran Scot Paul Lawrie.
Luke Donald, the World No 1 and current leader of the Race to Dubai, will not, on the other hand, be overjoyed with his see-saw start playing alongside McIlroy in the day's top grouping.
Donald needs to finish no lower than 9th here in Dubai this week to hold onto that lead and become the first man in history to top the money list of both the US PGA Tour, a feat already accomplished, and the European Tour, but his start on Friday could hardly be described as encouraging.
He shot a disappointing level-par 72 that has dumped him down in joint 26th place – and this after leading McIlroy, the World No 2 and the only man who can stop him claiming an unprecedented double, by three shots when he turned in 33.
Then, inexplicably, one of the games most consistently solid competitors suddenly saw his game come apart after he drove into the bushes on this amazingly verdant desert course on successive holes and had to take penalty drops leading to back-to-back bogeys.
And that wasn't all. A third bogey followed on the very next hole.
And now the pressure is on in what might well end up being one of the closest money battles in golfing history, for if Donald can fight his way back into a two-way tie for 9th place as he did here last year from an even worse position, and McIlroy wins on Sunday, the Englishman will scrape home as Europe's leading money winner by as little as £3.55, for he will then have earned £3,430,141 to McIlroy's £3,430,138.
Right now, McIlroy, though not as healthy as he would like to be due to a troublesome virus, holds the stronger cards and most of the momentum, coming as he has from the closing 65 that gave him his crucial victory at the Hong Kong Open on Sunday.
McIlroy is not to concerned about his health however and is currently being buoyed by the good zone he finds himself in.
"To be honest, I'm sort of using it (the virus) to my advantage in a way.
"It's sort of taken the pressure off me. I'm not 100% and if it doesn't happen it doesn't happen and there's nothing I can do about it.
"So you can just go about your game and try and play as well as you can.
"I definitely don't feel invincible, but I feel like every time I tee it up I've got a good chance of shooting a good score.
"I don't think I've finished outside the top four since the US PGA (eight events ago) and everything seems sort of stress-free.
"It's not going to last forever, I'm sure. I'm sure there's going to be a point where I struggle, but right now it's nice to have that feeling."
Donald, who may in contrast, be a little rusty after taking a break to be with his wife before and after the birth of their second daughter on November 11, said: "I felt very much in control and then I lost it.
"But this is two shots better than the first round last year and I still finished ninth. You've got to find the positives."