McIlroy fades as Fowler shines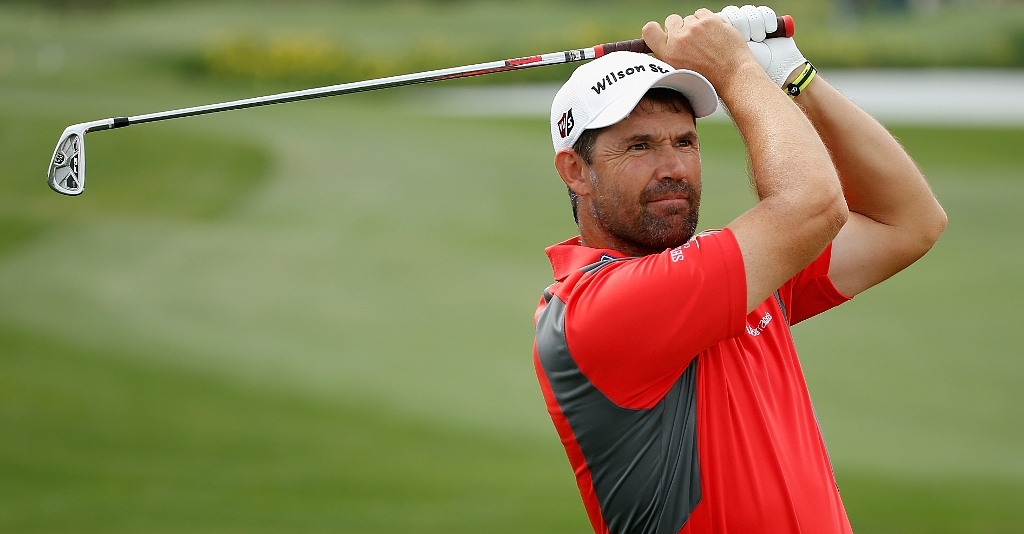 Rickie Fowler climbed up the leaderboard at The Open Championship on Saturday as Rory McIlroy was falling down it.
Rickie Fowler climbed up the leaderboard at the Open on Saturday as many others, including Rory McIlroy, were falling down it.
Of the two 22-year-old stars who played together in all three rounds of the Open Championship so far, you'd have been forgiven for thinking it would have been McIlroy, and not Fowler, who would be making his presence felt at the top of the leaderboard.
Instead it was the young American who shot a superb two-under-par 68 to leave him on two under par for the tournament. As he made his way off the course, there were only a handful of players in front of him.
With heavy rain, cold and rough winds the order of the day, most players were struggling just to keep from dropping too many shots. At the time that Fowler finished, his 68 was the low round of the day, and the only one under par.
For a player inexperienced in links golf and unused to the rough weather conditions, his performance was nothing short of remarkable, and if he wasn't before, he is now a serious contender for the title.
"I'd love for my first win to be a major and I'd love for it to be here," said Fowler.
"I'm playing every tournament to be in contention and give it a shot, so I'm in a perfect place going into tomorrow.
"I felt like I played really well today and it's going to give me a lot of confidence going into tomorrow.
"I just need to make some putts and it's going to put me in a good spot.
"I've just got to make sure I keep having fun. I think that'll keep me for the most part kind of mellow and not getting too far ahead of myself.
"As long as I draw on some past experiences being in contention – I was in contention two weeks ago (at the AT&T National, where he shot a final-round 74) and I couldn't get any putts to fall.
"I felt really good where I was at in that position. Obviously this is a little bit bigger stage and a major but I'm ready to go out and have some fun and play well."
McIlroy, on the other hand, could not make up any ground on the leaders, and now finds himself at four over par for the tournament.
He shot a four-over-par 74 on Saturday, due in no small part to a nasty double-bogey seven on the 14th, where his leaked drive hopped out of bounds. He was forced to hit another off the tee and missed the green with his fifth shot.
"To be two over after 13 was a pretty decent effort," said the Northern Irishman.
"You've done so well to keep yourself in it and with half of Kent on your left to hit it right was a bit disappointing.
"The moment I hit it I thought it was out of bounds, but then it started to hang on and I thought it could be okay.
"I think it bounced in bounds and then went out.
"That was a tough one to take. It's big setback. I obviously wanted to get closer to the lead rather than further away."
When he was asked how many shots back was too many, he recalled Paul Lawrie's victory at Carnoustie in 1999.
"Ten's been done before. You just have to keep hope.
"It seems this tournament more than anywhere else you need to get a good draw and it has not really worked out for me this week."