McGrane leads in Korea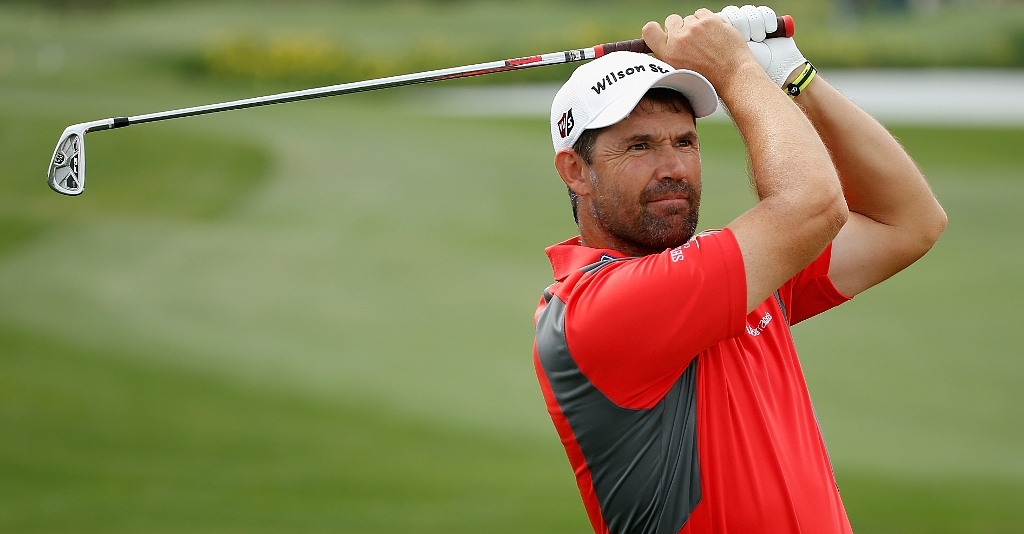 Lee Westwood trails Damien McGrane by six shots after a late stumble in the first round of the Ballantine's Championship.
Lee Westwood trails leader Damien McGrane by six shots after double-bogeying his final hole in the first round of the Ballantine's Championship.
Fresh off retaking the top spot in the world rankings after victory at the Indonesian Masters last week, Westwood started well enough at the Blackstone Golf Club before running into serious trouble at his last hole, the par-four ninth.
He eventually signed off on an even-par 72, six strokes adrift of leader McGrane, who shot an eight-birdie 66.
McGrane, winless since 2008's China Open, leads Chile's Felipe Aguilar, England's Richard Finch and local star Park Sang-hyun by one shot.
"I made plenty of birdies and I putted nicely," McGrane said.
"I holed everything inside 15 feet. I made two bogeys which were out of nowhere really but that's golf I suppose.
"The fairways are generous and, just like last week, you make birdies on day one and keep going till the end of the tournament.
"That's what I started off doing, so hopefully I'll do it at end of the tournament."
Finch made five birdies and not a single bogey, and was happy with his performance.
"Today I feel like I got up out of the right side of the bed and a few things went my way," he told europeantour.com.
"When I hit putts too hard, and I'm thinking, please hit the hole, it hit the hole and disappeared. That's a two-shot swing basically.
"You do need that little bit of luck and for things to go your way. Hopefully I still have a bit left in the tank but certainly took advantage today."
Aguilar made most of his inroads on his front nine, carding four birdies for an outward 32, before adding another on his back nine.
"You never know until the fat lady sings," he said. "It's just the beginning of the round – you can lose the tournament today, you can't win it.
"We are just getting ourselves in position to be in contention. I came off to a pretty hot start.
"I made a couple of long putts that really helped, and I could really feel the tension, especially coming into the last couple of holes, but really happy with the round."
Elsewhere, Ernie Els' new belly putter didn't make for a dramatic immprovement in performance. The South African shot a one-over-par 73, while Ian Poulter could only manage a 74.