McGinley staying positive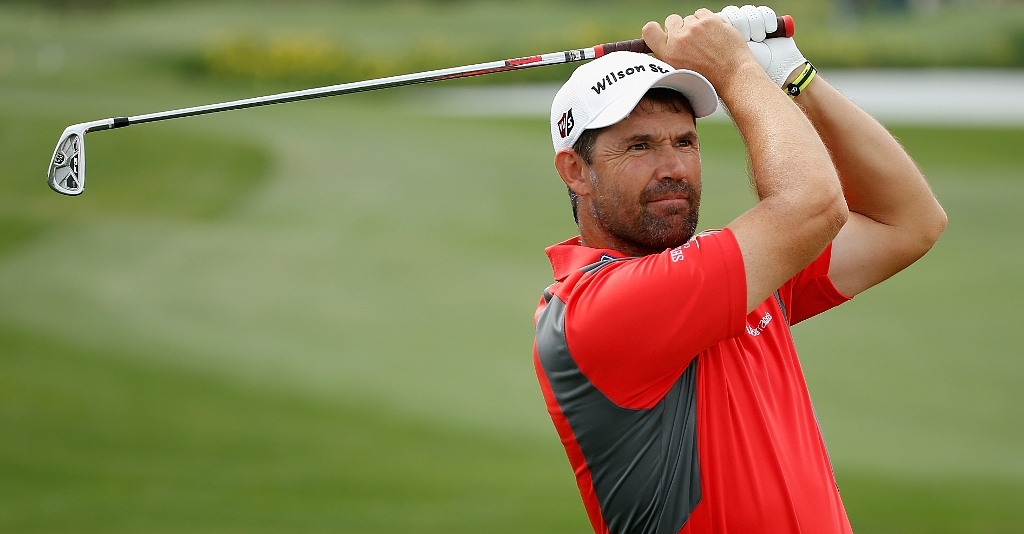 GB and Ireland captain Paul McGinley is refusing to be downhearted following Friday's Vivendi Seve Trophy turnaround.
Great Britain and Ireland captain Paul McGinley refused to be too downbeat after the change in fortunes for his team at the Vivendi Seve Trophy on Friday.
Continental Europe fought back to trail GB&I by a single point after day two of competition at St-Nom-La-Breteche, winning three of the five fourballs pairings and halving another to slash their overnight deficit from 4-1 to 5 1/2 to 4 1/2.
McGinley said: : "Today was the result they would have wanted, not the one I would have wanted.
"But when you play professional golf, I just said to the team in our meeting, you have good days and you have bad days. We didn't have as good a day as we did (on Thursday).
"But It's not the end of the world."
Ironically, Thursday's only losers, Lee Westwood and Mark Foster were the only real positives for McGinley on Friday- they thumped Anders Hansen and Francesco Molinari 5&3.
McGinley added: "We shot 62 [on Thursday], shot 72 [on Friday], but we are still leading the tournament.
"And we haven't even played for a third of the points yet, so there's a long way to go."
The change in fortunes for the European team justified captain Jean van der Velde's changes to the pairings, while his opposite number, McGinley, stuck with the combinations that did so well on the opening day.
Miguel Angel Jimenez and fellow Spaniard Pablo Larrazabal beat Open champion Darren Clarke and partner David Horsey 3&2, the Swedish duo of Peter Hanson and Alexander Noren overcame Ian Poulter and Robert Rock 5&3, and the rookie pairing of Nicolas Colsaerts and Matteo Manassero claimed a two-up win over Scott Jamieson and Ross Fisher.
Van de Velde told Sky Sports 2 after Friday's action: "I'm very proud of what they've done and what I've seen today.
"They were really focused from the first hole. Yesterday was a shaky start and some of them couldn't find their rhythm. They were not there.
"Today they tried and they knew what they had to do to play well. I'm very happy."
The Continental Europe coach was especially pleased with the efforts of his number one pairing Thomas Bjorn and Raphael Jacquelin, who fought back from three down to square the round against Simon Dyson and Jamie Donaldson and take a crucial half.
"It was a big half-point on the first game," the Frenchman said. "They were trailing all the way and they managed to raise their game up considerably in the last five holes so I'm pleased with that last half-point.
"I'm pleased with everything and a good result."