McGinley charges into contention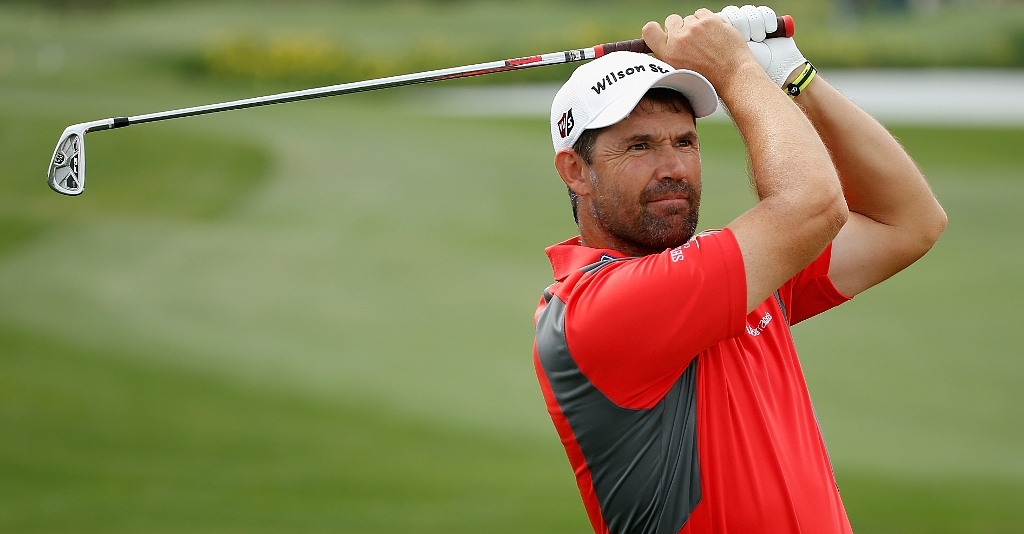 Paul McGinley took off his captain's hat at the KLM Open in Holland on Saturday and showed he can still play.
Paul McGinley took off his captain's hat at the KLM Open in Holland on Saturday and showed he can still play.
The 44-year-old Irishman, who leads Britain and Ireland in the Vivendi Seve Trophy for a second time this coming week, covered Hilversumsche Golf Club's back nine in a stunning 28 shots – and from 33rd place at the halfway stage, he was suddenly sharing the lead at 8-under.
McGinley, down at 568th in the world and without a European Tour win since 2005, went on to shoot a six-under-par 64 for an eight-under tally of 202 which, when all was said and done and the delayed third round completed, left him two behind the third round leaders, James Kingston (66) of South Africa and Scotland's Gary Orr (66).
Although it was not official because preferred lies are being used due to this week's heavy rain, McGinley's total of 28 shots for nine holes was only one off the European Tour record.
The scintillating run between the 10th and 18th, his front nine, was a career-best for McGinley.
He will be leading Britain and Ireland against Jean Van de Velde's Continental Europe in France next week and he was delighted to show his Seve Trophy team what he could do.
"It's good to show the guys I can still play a bit," he told the media afterwards. "I don't think I've ever put a run like this together at any time in my career."
McGinley, three times on Europe's winning Ryder Cup team and the man who holed the putt to clinch the 2002 match against the USA, has been looking for his fifth tour title for the last six years.
During that spell he has had to recover twice from knee operations.
"It's been a while since I've been in contention and if things go right tomorrow you never know what could happen," he added.
The leading pair are, like McGinley, are also in their mid-40s, and both are looking for their third tour victories.
Orr, 44, has had the longer wait since winning twice in 2000 but while he made steady progress on Saturday, it was the 45-year-old Kingston who came on strongest, posting five birdies in the last eight holes after opening his day with a double bogey.
Briton David Lynn, a former winner of the event, carded a 68 to take third place on nine-under.
Tied with McGinley on eight-under is Englishman Simon Dyson, who is trying to win the title for the third time in five years, Sweden's Niclas Fasth and Frenchman Alexandre Kaleka.
Northern Ireland's US Open champion Rory McIlroy revived a flagging round with four birdies in eight holes coming home and his eventual 68 hoisted him back into contention some three shots off the lead.
He will replace Germany's Martin Kaymer as world number three if he finishes in the top seven here, but Lee Westwood's place at No 2 in the rankings is safe for now..
Westwood is six strokes off the pace and looking an unlikely winner, but he cannot be overtaken by McIlroy in the rankings – just yet..