McDowell's magician revealed!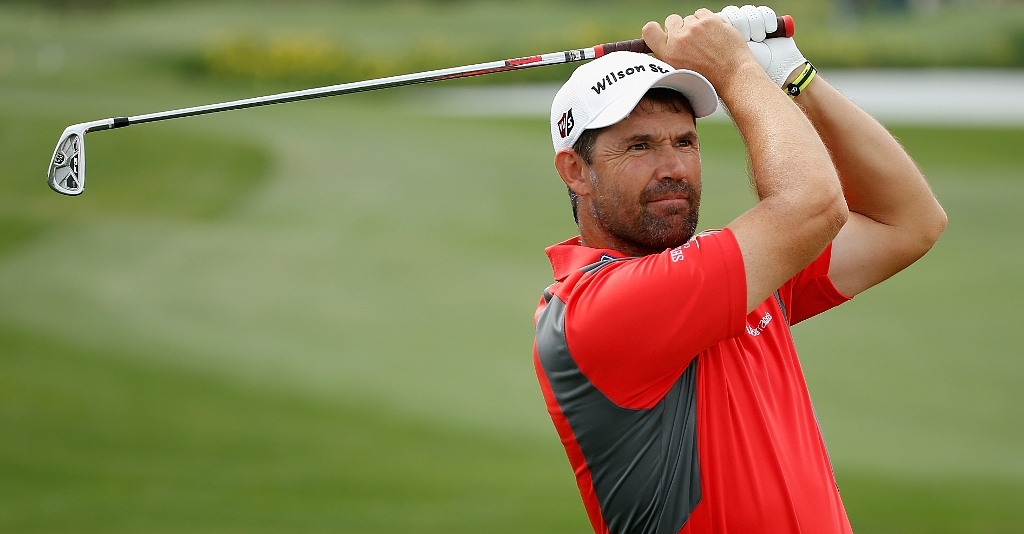 Dr Shane Lawlor is high on Graeme McDowell's Christmas card list but he isn't on bookies Bodog's. Find out why!
Shortly after Graeme McDowell's superb win at Valderrama, Nick Gray from bookies bodog.com e-mailed to say how the Northern Irishman's victory – tipped by Golf365's Ben Coley at 16/1 – had hit them hard.
Nick explained: ""I was at the pro-am on Wednesday and McDowell looked awful, he hardly hit a fairway and needed physio throughout the round, most of it lying on his back, so we were more than happy to remain top price.
"It just shows how crazy golf punting can be. You can do all the research in the world, gather all the first hand information available, see a player with your own eyes who looks like he's going home in an ambulance and yet still get it totally wrong.
"The old adage, 'Beware the injured golfer', rang true as McDowell hit the front after day one and stayed there for the duration.
"His physio must be some kind of a magician, I want his telephone number, Michael Owen and Owen Hargreaves need his number. The writing was on the wall from very early on. It was almost too painful to watch."
Later that day the story took another twist when I received a tweet from someone called golfchiro which said simply: "I'm the magician".
I clicked on his page to find that his name was Shane Lawlor and his bio read: "Sports Chiropractor, Active Release Techniques (ART)Instructor & TPI Medical Professional working on the European & PGA Tour with ProGolf Health."
And then the real giveaway, his picture was the one Nick from bodog had taken of him treating McDowell.
Aha, so this was the 'magician', the fella with the healing hands who had helped McDowell get fit enough to win the title.
These guys clearly have a vital role to play in the careers and performances of the top golfers so I thought it was a good chance to find out more. Here's our interview….
GOLF365 INTERVIEW with Dr SHANE LAWLOR of PROGOLF HEALTH
GOLF365: Golf punters are always trying to find an edge and spotting an unreported injury – as the guys at bodog.com thought they had with Graeme McDowell – is one such strategy. To most of us it would have looked like he was struggling, but what did you think about his injury at Valderrama? Was it just a routine ailment?
SL: I work with ProGolf Health, the largest group of sports medicine specialist on both the European and the PGA Tour. We are a group of chiropractors, physiotherapist, exercise consultants, biomechanists and sports medical doctors traveling to each tournament providing our services to our contracted players. What happened last week to Graeme was a pretty routine ailment. Usually we sort these problems out behind the scenes, but on this occasion the issue happened to come on during the pro-am, so Graeme asked me to come out and give him some treatment on the course. As it was obviously in a more public setting, the fans and media became aware something was up. However, I was able to get him ready to play on Thursday and thankfully he was able to go out and win the tournament.
GOLF365: What are the most common injuries for golfers to pick up?
SL: Golfers' most common injuries are neck, back and wrist pain. Which is much the same for both professional and amateur golfers. The majority of these injuries are caused by the repetitive nature of the game, which puts a lot of strain on certain joints and muscles of the body.
GOLF365: Do you buy into the idea of "beware the sick/injured golfer"? Often we hear that winners had been less than 100% fit that week or had a secret ailment. Does carrying an injury or illness actually help keep a golfer focused?
SL: I know that over the years, there have been some well-documented instances, where an injured player went on to win the tournament. An injured golfer commonly lowers their expectations and is therefore more acceptant of the unavoidable ups and downs in a round. This is often a good foundation to play well. That obviously doesn't mean that an injured golfer is able to go out and win that particular tournament every time. There are plenty of instances too where an injury has meant a player hasn't been able to finish and has withdrawn. I am happy to add that it has only rarely happened with our players.
GOLF365: You obviously helped Graeme McDowell out at Valderrama. Don't be modest now but do you feel you actually helped him win or was it "all in a day's work"?
SL: It could seem as if I helped Graeme to win but in reality the work done on that day was adding to and relying on the work done throughout the year both by the ProGolf Health team and very much by Graeme himself. In sports medicine we work with small gains, which all add up and it is not only wrong but also impossible to award greater importance to one factor over another. Graeme has had a fantastic year and everyone in the team around him are very proud to have been a part of it.
GOLF365: Which golfers does ProGolf Health look after?
SL: ProGolf Health's clients include a number of top-level players but without each player's permission I am not at liberty to divulge any more than that.
GOLF365: Tell me a little more about ProGolf Health and what they do?
SL: ProGolf Health was originally setup by Sports Chiropractor Dale Richardson who has been on tour for 15 year working with professional golfers and the company has since expanded. The team is now as I mentioned made up of experts in sports chiropractic, physiotherapy, sports medicine, golf fitness, and biomechanics. We provide personalised treatment, assessment and fitness for our clients covering a minimum of 20 tournaments a year for each of our players. This ensures that their bodies can cope better with the demands of modern golf and helps to prevent injuries. Of course, when an injury occurs – however small – we can help in its recovery like when I had to treat Graeme at the pro-am last week. For more information on ProGolf Health visit www.progolf-health.com
GOLF365: You also deal with other sportspeople. Where do golfers rank on the crybaby scale? Do they moan more or are they a hardy bunch?
SL: They are a hardy bunch, tough as nails
GOLF365: Where are you traveling to next and give us a heads-up on who might need your healing hands as we might put some money on them!
SL: ProGolf Health will cover most of the remainder of tournaments on the Tour but personally I will be in Dubai next for the Dubai World Championship, but no you won't be getting any betting tips!
GOLF365: No worries! Thanks very much Shane.