McDowell's 'day of craziness'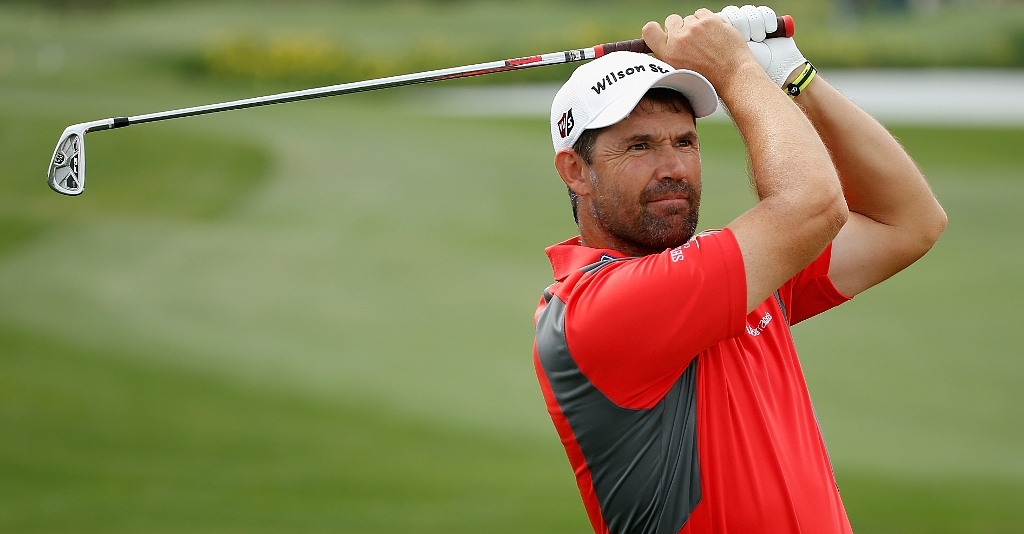 Graeme McDowell's love affair with Celtic Manor came under tremendous strain on "crazy Saturday" when he shot an 81.
Graeme McDowell's love affair with Celtic Manor's Twenty10 golf course came under tremendous strain on "crazy Saturday" when the world number five stumbled to an eye-popping 81 in the third round of the SAAB Wales Open.
McDowell triumphed in this event last year before going on to greater glory at the US Open at Pebble Beach and then sinking the winning putt back at Celtic Manor some three months later that brought the Ryder Cup back to Europe
The Northern Irishman crashed back to earth with a resounding bang at Celtic Manor on Saturday when, from out of the blue, he came up with a horrific 10-over par round that left the foremost second-round front runner in the chasing pack all of 11 strokes off the pace set by his playing his partner Alexander Noren of Sweden.
Norin kept himself on top with a 71
McDowell's only consolation on the day was to survive a rules enquiry that would have cost him another two strokes if he had been found guilty.
"At least I avoided a two-shot penalty," a clearly shaken McDowell told the media after managing a birdie at the par-five last.
"Everything that could go wrong did go wrong.
"It was just the most crazy first seven holes; it left my head was spinning. After the 11th I completely lost my patience, I was playing like a 22-handicapper. It all kind of broke my heart."
McDowell's misery began with a double-bogey six at the first hole after he found two bunkers. Next he found himself in a hazard at the fifth before going out of bounds on the short seventh.
Birdies at the eighth and ninth gave McDowell some hope of a recovery but the day's craziness continued when he ran up a quadruple-bogey eight when he say two fluffed chip shots run down the slope from the green and settle at his feet – and the ordeal wasn't over
When he banged his club on the ground in anger some may have believed he was attempting to improve his lie. But chief referee John Paramor decided his behavior was purely a reaction to his frustration and that he was not trying to gain an advantage.
McDowell, whose victory chances at last month's Players Championship in Florida went up in smoke with an error-ridden 79, said he was refusing to throw in the towel.
"I'll try and shoot a 66 or 67 tomorrow and then go home and lick my wounds," he said.
Noren, in the meantime, had to work hard to stay in front coming home in three-under after a stumbling first nine.
Finally a birdie on the last edged him a stroke in front of fellow Swede Peter Hanson (69) and Denmark's Anders Hansen (66), who had got within two inches of an albatross at the 18th.
Noren said he felt for McDowell.
"He didn't give up and he can have a good round tomorrow and move up," said the Swede.
Of his own fightback, 2009 European Masters champion Noren said: "You just have to try not to get upset, think positive and there will be some birdies".