McDowell ready for "the big show"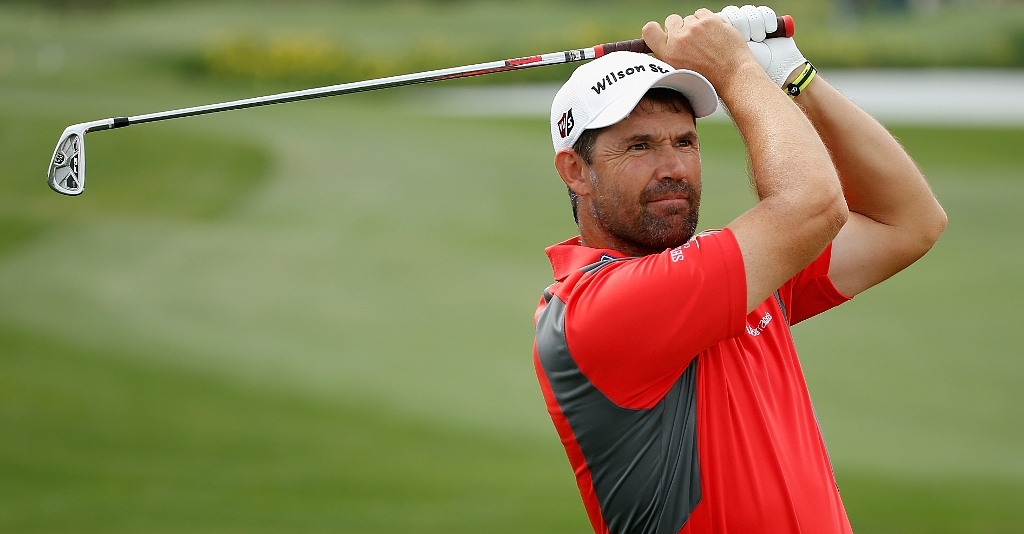 Graeme Mcdowell can't wait to start "the big show" – playing alongside Tiger Woods in the opening two rounds at Augusta.
Graeme Mcdowell can't wait to get what he calls "the big show" underway – playing alongside Tiger Woods in the opening two rounds at Augusta.
But as much as the Northern Irishman is looking forward to the challenge, one other sporting event will be occupying his mind first – Wednesday night's first-leg Champions League quarterfinal between Chelsea and Manchester United.
So intent is Mcdowell on not missing the action that he's even decided to opt out of par-three competition that precedes the Masters every year.
"I wasn't able to get an early enough tee time," he said. "I want to have a good practice session and play a really good back nine holes, then get in and put my feet up and watch the match.
"United don't get to play Chelsea too often in the Champions League, so unfortunately the par three does not fit my schedule this time around."
Back to more important matters, Thursday's first round won't be the first time McDowell has played alongside Woods in the Masters. The two were paired up in the third round two years ago, when Woods outscored him 70 to 73, but the situation for both players now is very different to what it was back then.
Last December's Chevron Challenge, for example, hadn't happened yet. Woods, leading by four shots heading into the final round, ended up being beaten in a playoff by McDowell in dramatic fashion.
"I always say to Kenny, my caddie, when we are out there playing with him – at Doral (last month) or Chevron or Shanghai last year – that this is good practice for when it happens in the big shows," said McDowell.
"It doesn't get much bigger than The Masters.
"I feel like I've played with him enough now to where it's pretty normal once you get used to the whole buzz that surrounds him, especially inside the ropes.
"I've got to go and play my own game and let him play his game.
"I would have been intimidated a couple of years ago, but nowadays it's reasonably normal. I was expecting to get a draw somewhere along those lines this week."
As for McDowell's Masters record, it's nothing to write home about – in four Masters appearances he has only once made the cut – but he'll be hoping for a change of fortunes, the kind which finally being a major champion might bring.
"I've dreamt of putting the green jacket on my back and I'm definitely very driven to do the job," he said.
"The more often I come here I feel like my awareness and my knowledge of this golf course continues to increase.
"It's probably as good as I felt this week on the course, really knowing the greens, knowing where I should be hitting it.
"I certainly don't feel under any added pressure to go win another major, but I feel like I've got the confidence and belief now.
"I've never really been blessed with a talent of a Rory McIlroy or a Tiger Woods or a Sergio Garcia or somebody like that.
"I've always had to work hard at my game. Things always came a little more difficult for me than other guys."
As if he needed any motivation other than being able to wear the green jacket, a win would also see him move into the world No.1 spot.
"Not that I need any more incentive this week, but there you go – that would be nice."