McDowell: Pebble hangover cost me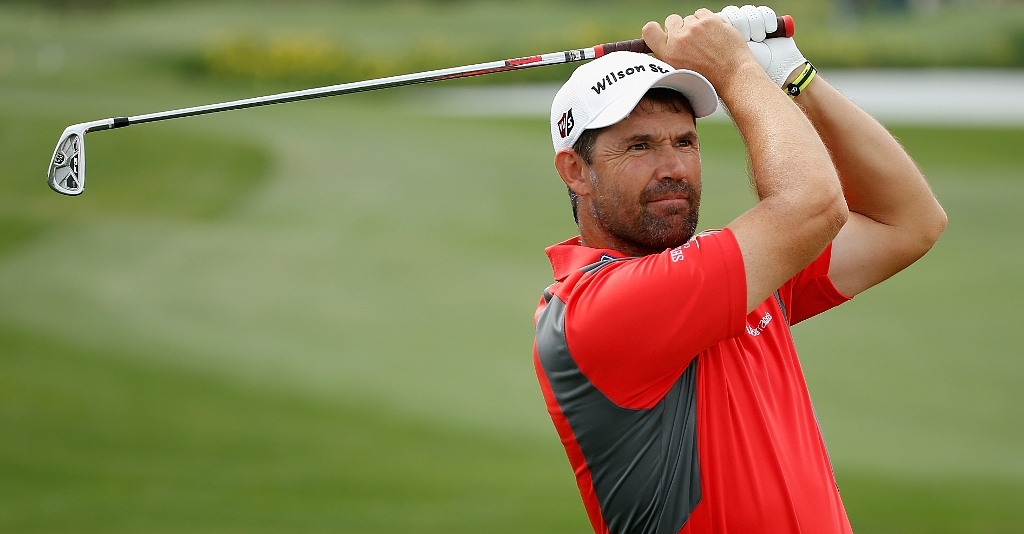 US Open winner Graeme McDowell admitted a Pebble Beach hangover prevented him performing better at St Andrews.
US Open winner Graeme McDowell admitted a Pebble Beach hangover prevented him performing better at St Andrews.
The Northern Irishman fell back to three under at the finish having reached five under through 10 holes of his final round.
After his major breakthrough win last month, where he became the first European to claim the title since Tony Jacklin in 1970, McDowell confessed he partied hard.
The 30-year-old accepted he came into this week not at his peak but, having come so close to making a challenge, he left slightly disappointed.
"I'm not quite myself at the minute in terms of getting my head screwed back on but after these last two weeks it could have been a lot worse," he said.
"I played beautifully today, the best I've played all week but I finished like an absolute amateur – three-putting 16 and four-putting 17.
"I didn't quite get the job finished and it has been a frustrating week.
"Tee to green I controlled my ball pretty but I putted diabolically, which is unlike me on this type of green.
"I didn't clean up this week the way I cleaned up around Pebble Beach.
"I gave myself plenty of chances to compete but from four to 10 feet I putted badly.
"It would have been nice to have rescued a few shots. I could have gone really crazy but missed a ton of chances today – maybe I used up all my putts at Pebble."
Garcia: I feel like quitting
Sergio Garcia has threatened to quit the sport at 30 after struggling to deal with his latest slump in form.
According to The Sun, Garcia who shot 71 on Friday to take his 54-hole total to a two under at 142, could not be consoled by the five birdies that accompanied four bogeys on the windswept St Andrews
Garcia has had five top 10 finishes at Thde Open and he was runner-up to Padraig Harrington at Carnoustie in 2007 after he had looked like the most likely winner, but his career curve has dived since then and his World Ranking has dropped to 44th .
"I should be a player who goes out chasing scores of 61, 62 or 63 – I do not come here to make 71s." he said dispairingly.
"I know I am able on a golf course and if now I am not able, this is not worth the pain to me. I don"t know if I do want to give up golf – but it is the way I am feeling at the moment," he said.
Yang: St Andrews taught me a lot
South Korea's YE Yang has called his Open Championship effort an 'ideal preparation' for the defence next month of his US PGA Championship crown.
Yang, whose victory in the PGA, the final major of the year, was a first for Asia, fired a two-over par 74 on Sunday at the Old Course to finish his 72 holes with a three-over 291.
This after opening with a solid 67, but struggling in the next three rounds when the weather deteriorated and the wind got up, sometimes gusting at over 40mph.
But it is very these conditions, he believes, that should help him to be better prepared for Whistling Straits, the US Great Lakes course designed to offer links-type challenges with on-shore, and off-shore breezes playing a crucial role.
"It was good to play in this sort of situation. The elements were so hard to play in," Yang said after finishing his final round at St Andrews.
"It taught me a lot. I can put that to good use in the latter stages of the PGA Tour season, most signicantly in the last Major (The PGA). It will almost certainly be held in a windy conditions."
Yang, who made his first Open cut in his third attempt, outdueled Tiger Woods over the final holes last year to win the PGA at Hazeltine.
But that course is nothing like St Andrews or Whistling Straits.
"The practice rounds here felt good, but I couldn't apply the feeling on the course when the conditions were not favourable," he said. "My reading of the weather, wind speed and direction, was a bit off. I need to learn from this.
"You cannot be a better player without assessing your mistakes. It was a good learning process with what this golf course threw at us."