McDowell looking for fresh start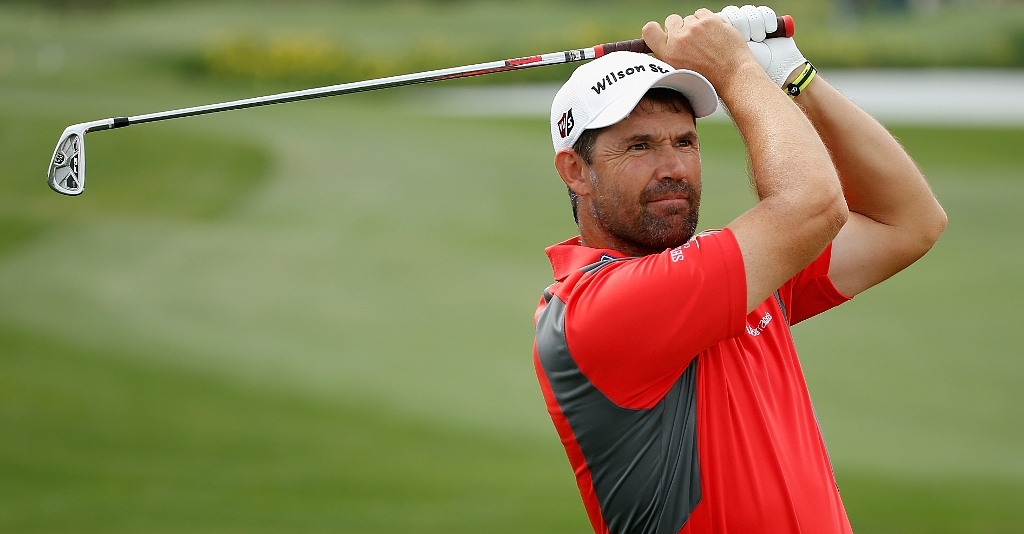 Graeme McDowell was happy to arrive at Congressional on Tuesday and hopefully start a new phase in his career.
Graeme McDowell was happy to arrive at Congressional on Tuesday and hopefully start a new phase in his career.
As wonderful as the last year has been for the Northern Irishman – winning the US Open, his first major, and sinking the winning putt in the Ryder Cup at Celtic Manor – he'd love to draw a line under it and start afresh.
"It's tough to look forward when all everybody wants to talk about is the past, but this is my last bit of talking and I'm really happy it's all done," he said as he prepares for the most significant title defence of his career.
"It's bizarre because if anything I feel like the glare's off me this week.
"Somehow, having arrived here, I feel like I've done it now.
"I've handed my trophy back and I'm ready to sort of get on with the rest of my career.
"I've got nothing to defend this week. I'm level par Thursday morning the same as everyone else."
Though McDowell will always be thankful for the gifts bestowed upon him by the golfing gods in 2010, he'd love to be able to concentrate solely on the future now.
As he's found himself in a mini-slump so far in 2011 – no wins, and scores of 79 and 81 to crash out of contention at the Players Championship and Wales Open respectively – the question of whether 2010 might be a bit of a one-off keeps cropping up.
"The last three or four months have been difficult," said the 31-year-old.
"Can I ever top 2010? I probably can't top the way it felt to win my first major championship and to hole the winning putt at the Ryder Cup, but I can have a similar competitive year.
"I'm here at a US Open for the first time believing in myself that I can win on a US Open set-up because I did it last year.
"I felt different on the golf course yesterday. I really felt like a weight had been lifted off my shoulders already."
After his first visit to Congressional in early May, McDowell was left less than confident about his chances of defending there, but he was heartened by what he saw upon his return on Tuesday.
"There's always a bit of a danger coming to a major championship venue weeks in advance – the course can change so significantly.
"It was a lot softer, a lot colder and it was playing substantially longer.
"I really enjoyed it yesterday. I thought with the firmer and faster fairways it was very playable.
"The course doesn't feel long any more. The 11th (a 494-yard uphill par four) played down wind and I hit eight iron – when I came here eight weeks ago I played it off the very back tee and hit driver, three wood short.
"It's amazing how a course can change. I don't think length is a massive issue at all – I think accuracy off the tee is key because these greens are so firm you're going to have to be able to control your flight.
"I don't really see a lot of opportunities for guys biting off too much of these corners. You've got to shape the ball around trees and you've got to find fairways.
"Someone asked me what type of player does this favour. I'm still trying to work that out, but it's certainly not a bomber."
Asked about his performances at Sawgrass and in Wales, he said: "Pretty much the only thing I've come up with is that my focus has been way too much on winning.
"That's probably a little bit unrealistic – you can't really be setting your goals that high.
"I've got to realise that consistent golf is what it's all about and you don't have to win every week to be a top player."