McDowell eyes European prize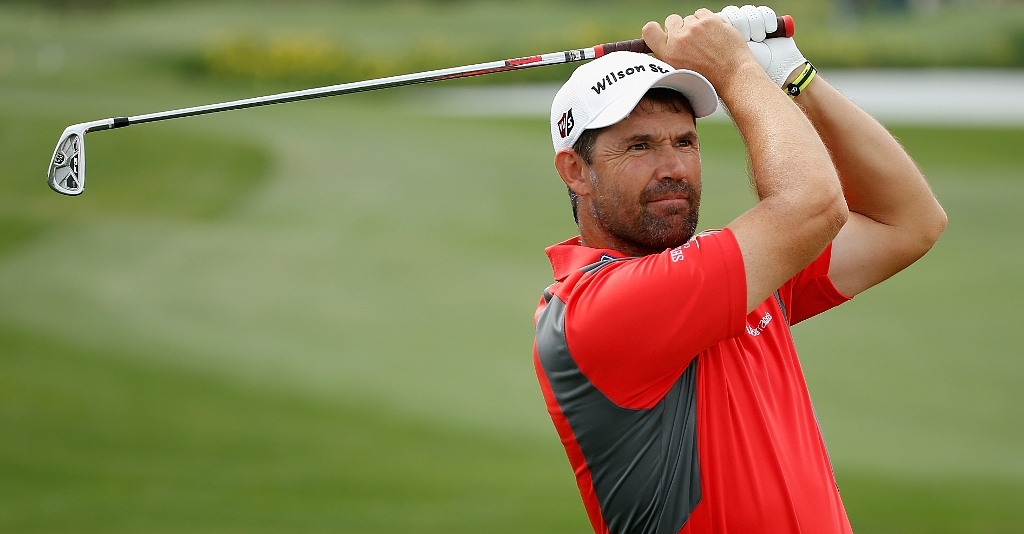 Graeme McDowell will look to seal off his stellar season by winning European golf's greatest prize, the Race to Dubai.
US Open champion and Ryder Cup star Graeme McDowell will look to seal off his stellar season by winning European golf's greatest prize, the Race to Dubai.
The Northern Irishman will tee off the season-ending Dubai World Championship alongside Martin Kaymer, who leads the Race to Dubai standings with £3,283,930 – £250,000 more than McDowell.
"I started off on a five-week run with Martin (Kaymer) nearly a million Euros ahead of me, and I wasn't quite sure I would be able to catch him," said McDowell. "But I wanted to get here with an opportunity to win The Race to Dubai if I played well and I've given myself that chance now.
"If you put it in horse racing expressions, he's had a 25-length lead and I'm coming up the inside rail now. We've got one fence left and I feel like I'm coming strong.
"I want to look Martin in the eye and say 'Let's go'."
McDowell will finish top of the money list if he wins the tournament, but anything less than a third-place finish will sink him, and second and third places come with caveats. If he finishes second on his own, Kaymer could pip him with a third place, while a third place finish for McDowell won't be enough if Kaymer finishes in the top 20.
Asked to describe the ensuing battle, McDowell said: "I can definitely feel from him that he's extremely driven and he really wants this desperately bad this week.
"But I feel like I'm the guy with the momentum coming in here. I certainly hope he thinks I'm playing great and I can give him a run for his money this week.
For his part, US PGA champion Kaymer understands the challenges ahead, but is quietly confident about his chances.
"I cannot rely on Graeme playing bad," said Kaymer. "I mean, he's playing great golf the last few weeks.
"It's tough to say who is more under pressure. Obviously I'm leading, so I think there's always a little bit more pressure on the leading person, because everybody is expecting me to win, but I just try to see it as a normal tournament. It is not a normal tournament but I will try to approach it as one and try to play as good as I can."
Winning the Race to Dubai would cap off an amazing year for the 25-year-old German, which included four wins – three of them, including the US PGA Championships, consecutive – and a triumphant debut at the Ryder Cup.
"When I turned pro, I had three goals in my career: to win a major, to play and win The Ryder Cup, and to become the No. 1 in Europe. So two-thirds are done, and hopefully this week I can win The Race to Dubai and become the No. 1 in Europe. So then I have done everything in one year; it would be fantastic."
Fittingly, the Race to Dubai will pit two of Europe's best golfers against each other, and even newly-minted World No. 1 Lee Westwood is unsure who will come out on top.
"I've been asked to nominate The European Tour Weekly Golfer of the Year and I was thinking about it going around, and it's very difficult to separate them," said Westwood. "They both have won a Major. They both have won three events. Martin's leading the Money List, but Graeme probably had a little bit better Ryder Cup and holed the winning putt.
"How do you separate them? I guess it's all on this week (shrugging shoulders) which it is."