Matteo's a star in the making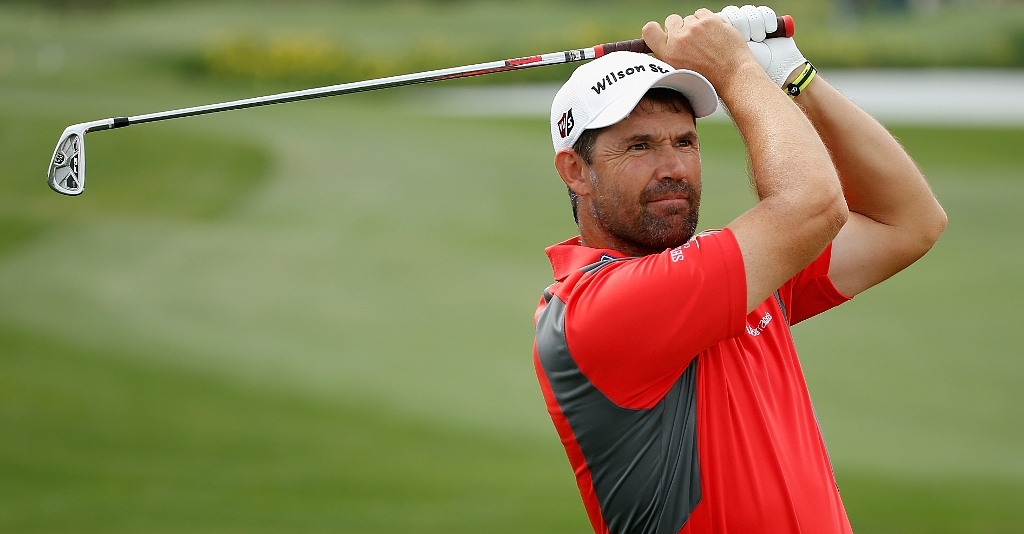 England's Oliver Wilson has no doubt in his mind that Italian teenager Matteo Manassero is a star in the making.
English Ryder Cup player Oliver Wilson has no doubt in his mind that Italian teenager Matteo Manassero is a star in the making.
"I've just played with a future star," he said in Switzerland on Sunday. "He is good – seriously good."
The golfer he was talking about was Manassero, still only 16 years and four months, but already building up a list of performances which mark him out as something extra special.
After four appearances on the European Tour this season it is now time to go back to school in Verona for the youngest-ever British amateur champion.
But maybe not for as long as was originally planned.
Having shown he can compete against the biggest names in the sport Manassero is eager to join them.
"I think I'll be turning professional after The Masters next April," he told Press Association Sport. "I think it is certain."
He will be the first 16-year-old ever to compete at Augusta National, but having finished joint 13th in The Open at Turnberry in July – after playing the first two rounds with Tom Watson – he cannot wait for the next major to come along.
There is another journey he is going to be making in just a month's time that will be memorable too.
Manassero received an invitation from Peter Dawson, chief executive of the Royal and Ancient Club, to be part of the delegation in Copenhagen when the International Olympic Committee announce whether golf is to be part of the 2016 Games.
"I feel very honoured to be asked – it is a great achievement for me and it will be good for golf if it wins the vote."
Rugby sevens and golf were the two sports recommended for inclusion by the IOC's executive committee last month and it will be a huge surprise if they fail at the final hurdle.
Manassero would still be only 23 come the 2016 Olympics, so if he keeps improving at his current rate he can dream of going for gold not just once, but several times.
His Tour debut was, not surprisingly, at the Italian Open in May. He came 25th and then just a month later confirmed his rich promise by capturing the British amateur title at Formby.
Exempt into The Open and Masters as a result, it was beyond his wildest expectations when he found himself paired with Watson on the 59-year-old American's return to the scene of his 1977 "Duel in the Sun."
They were the oldest and youngest players at Turnberry, but neither could have expected the week to go so well and for both of them to be involved in the prize-giving ceremony.
Watson, of course, looked set to become golf's oldest major winner by 11 years until he bogeyed the final hole, while Manassero did become the youngest-ever winner of the silver medal as leading amateur. He was the only one to survive the halfway cut.
"Playing with Tom made me grow up a little bit," Manassero said. "Even if he doesn't say something to you, even if he doesn't give you advice, you grow up by watching him. So that was great."
The parting words from Watson to the teenager were short and simple. "Just keep playing like you are."
It is Seve Ballesteros, though, who is Manassero's hero.
"Seve was a true idol because he was different from the others," he commented.
Coach and caddie Alberto Binaghi played with Ballesteros on Tour in the late 1980s and through the following decade, but their careers were very different – he went to the qualifying school no fewer than 14 times.
That was 14 times more than the Spanish maestro and it might prove to be 14 times more than Manassero.
If he does indeed leave the amateur ranks after The Masters – perhaps on his 17th birthday eight days later – he will be allowed seven invitations in Europe the rest of the season to try to earn enough to avoid the school.
Last week's 23rd spot in the European Masters, jointly with Wilson and Lee Westwood, made it abundantly clear he was capable of being the instant hit that Sergio Garcia and Rory McIlroy were.
While he was in Crans-sur-Sierre Manassero might have seen a magazine on sale that had pictures of Anthony Kim and Camilo Villegas on the front cover.
It had the headline "New Generation", but it seemed hopelessly out of date. Kim is now 24 (and has not done much since the Ryder Cup a year ago) and Villegas is 27.
The world of golf now has 20-year-old McIlroy, 19-year-old New Zealander Danny Lee, who in February became the European Tour's youngest-ever winner, and 17-year-old Ryo Ishikawa, who this weekend had an incredible fifth victory on the Japan Tour.
It also now has Manassero and 17-year-old Korean Byeong-hun An, who two weeks ago took over from Lee as the youngest-ever winner of the American amateur championship.
Watson's Open heroics remain the stand-out display of the season, but it has been a year for the young ones too.
And, who knows, Manassero might just prove to be the best of the lot.