Matteo: Man with a mission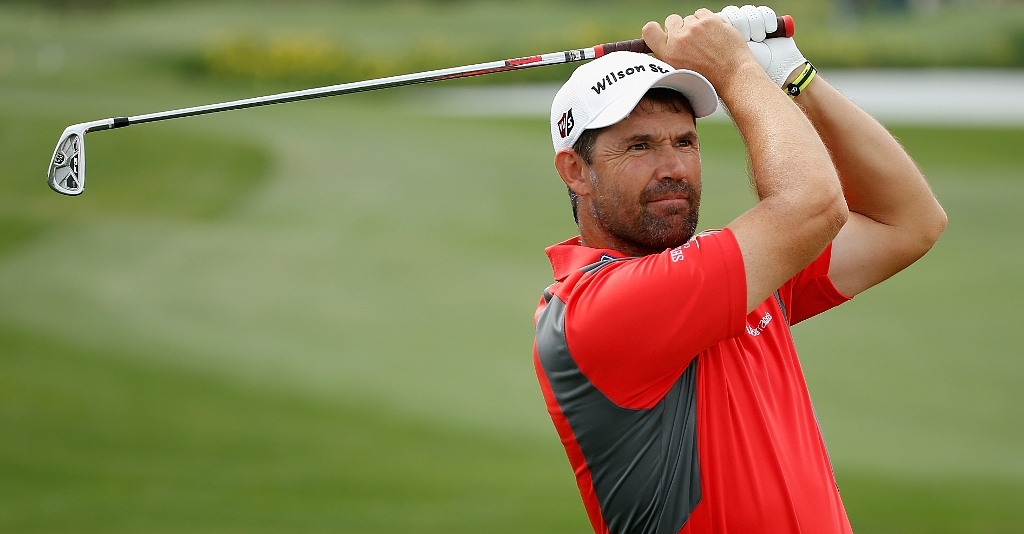 Matteo Manassero is aiming to shrug away last week's big disappointment in Spain with victory in Sicily this week.
Italian teenager Matteo Manassero is aiming to shrug away last week's big disappointment in Spain with a home-favourite victory in this week's Sicilian Open.
Manassero was hoping to win last week's Trophee Hassan II because that is what he needed to do to qualify for his second Masters at Augusta National next month, but after some promising patches of brilliance, he eventually finished in 6th place and saw his Masters chance go begging.
But all that, he says, could be more than made up for if he can win this week in front of a home crowd that has made him one of their favourite sons during his meteoric rise to golfing fame
Still 18, but already a two-time winner on the European Tour, Manassero produced some high-quality golf at the Golf du Palais Royale in Agadir last week, but was simply not able match the brilliant Michael Hoey, the newest of the growing band of Northern Ireland stars, who charged clear of the field with a magnificent pair of back-to-back 65s in the final two rounds.
"Last week was a great week and I played some great golf, but I made a few too many bogeys in the final round and Michael played so well that it wasn't to be my week," Manassero remembers.
"But I have played great in my last two tournaments, so the confidence is there and I feel good about my game, and I am really looking forward to Sicily now.
"The Masters would have been an amazing bonus if I had won last week, but I don't feel like I have missed out on Augusta. I don't have any sadness about not going there because I have a great chance to win in Italy this week, and that would be a great achievement. I think everybody would love to win in their home country."
Manassero, who will lead a 16-strong Italian challenge alongside the Godfather of Italian golf, Costantino Rocca, this week has not played the Verdura Golf & Spa Resort in Sicily and while he, like most of the field, has heard that the new venue for the Sicilian Open is scenic and in superb condition, he is well aware that it will be no push-over.
"I have never played the course," he admitted on Monday, "but I expect the wind will blow because it is by the sea and I have heard it is going to be tough.
Frenchman Raphaël Jacquelin, the defending champion is another who has heard only positive things about Verdura's 7,375 yards, par-72 composite course, made up of holes from both the East and West Courses and he is another who is looking forward to getting a crack at it after holding off the challenge of Englishman Anthony Wall by a single stroke at Donnafugata Golf Resort and Spa 12 months ago when he captured his third European Tour title
Indeed Jacquelin is relishing the chance to retain his Sicilian Open title on largest island in the Mediterranean Sea.
He said: "I hear the new course is very good, so I'm looking forward to it. I think every player would like to defend more titles in his career, no matter who he is, and the majority of us don't get to do it too often, so there is always something special about going back to a tournament as a defending champion.
"It's cool to be the defending champion. It's what every professional aspires to and it's why we play the game."
Right now, heading into Thursday's tee-off, Jacquelin is keenly aware of the threat posed by the confident pre-tournament Manassero and the solid contingent of very able European Tour antagonists he leads..
Europe's biggest stars, including Luke Donald, Rory McIlroy, Lee Westwood and Martin Kaymer, are all in the USA right now warming up for the Masters and won't be in Verdura, but Jacquelin is not blind to the fact that Tom Lewis, the exciting young English prospect who won his first Tour event last year in something like his fourth Tour start, is also in the field along with former PGA champion Rich Beem of the USA and a bevy of quality European Tour winners and potential winners.
Denmark's Nicolas Colsaerts is one of them, Ireland's Shane Lowery and Peter Lawrie are two more.
And let's not forget Scot Richie Ramsay, the slow-starting but potentially dangerous Welshman Rhys Davies and England's Graeme Storm and Anthony Wall, last year's runner-up at the Sicilian Open.
These are just a few of the many who could emerge as this week's front runners.
Even big-hitting, sometimes wild and always colourful American John Daly, a two time major winner, can't be written off.