Mathis makes flying start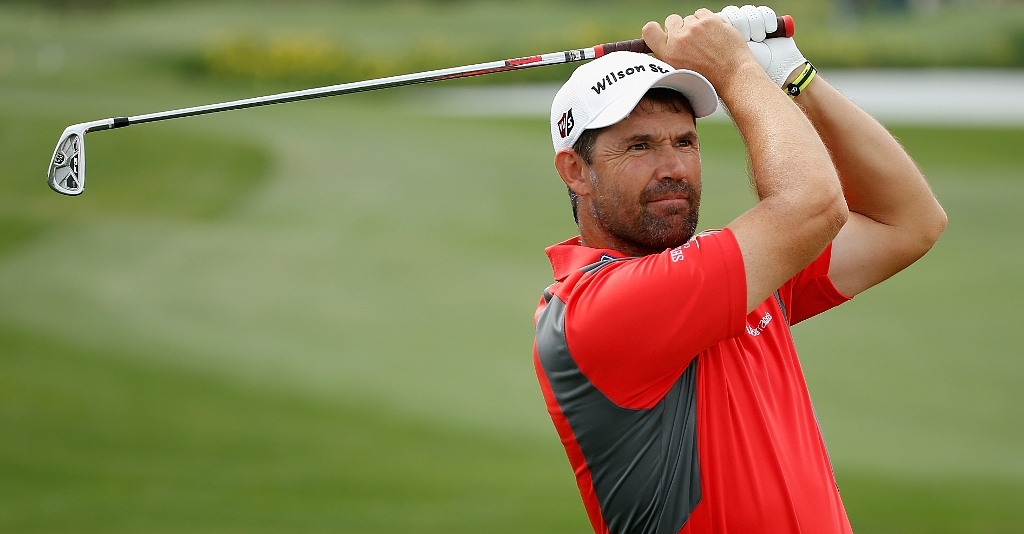 David Mathis made a flying start at the Travelers Championship as he carded a six-under-par 64 to claim a one-shot lead.
David Mathis made a flying start at the Travelers Championship as a hole-in-one helped him to card a six-under-par 64 and claim a one-shot lead.
Starting on the back nine, the 38-year-old opened his tournament with a birdie and followed it up with a hole-in-one at the 158-yard 11th. He added three birdies at the next four holes to reach six-under after six holes. Two bogies and two more birdies left him with one-stroke advantage.
Australian Nathan Green, Sweden's Fredrik Jacobson and American Will Claxton are joint third after opening with 65s while 10 players, including new US Open champion Webb Simpson and 2012 Master winner Bubba Watson, are a further shot adrift.
Mathis described his par-3 hole-in-one as "cool".
"I was hitting a lot of great shots," he said.
"To make a hole-in-one at 11 and a long putt on 12 just really got me jump-started for the day."
He added: "We were just trying to cut a 9-iron in there to that back right pin and I hit it just pretty much perfect where we were looking to hit it. It kind of bounced a little right and went right in the hole. It was cool."
Jacobsen looked good for the outright lead after making seven birdies, but a double bogey at the 16th saw him slip back.
Simpson followed up his brilliant display at the Olympic Club with another solid showing in the first round at Connecticut.
The North Carolina native, who was paired with Watson and reigning USPGA champion Keegan Bradley, made five birdies and a bogey at the 16th.
"It was fun," Simpson said. "It took a lot of pressure off me because I'm not the only stand-out guy in the group. It did relieve a little stress."
He added: "I'm definitely pleased. I knew it was going to be a tough round to come out and really focus and put last week behind me.
"But we got off to a good start as a group, two of us birdied No. 1, and it was just fun playing with those guys. We just kind of fed off each other and just played a good solid round."
As for being introduced as the US Open champion for the first time, Simpson said: "That was pretty cool on the first tee. I never really dreamed that I would hear that, but when I heard it, I kind of smiled inside."
England's Gary Christian is in the group at four under while Bradley is a further shots back.
Ireland's Padraig Harrington followed up his fourth place at the US Open with an opening 69.