Masters Storylines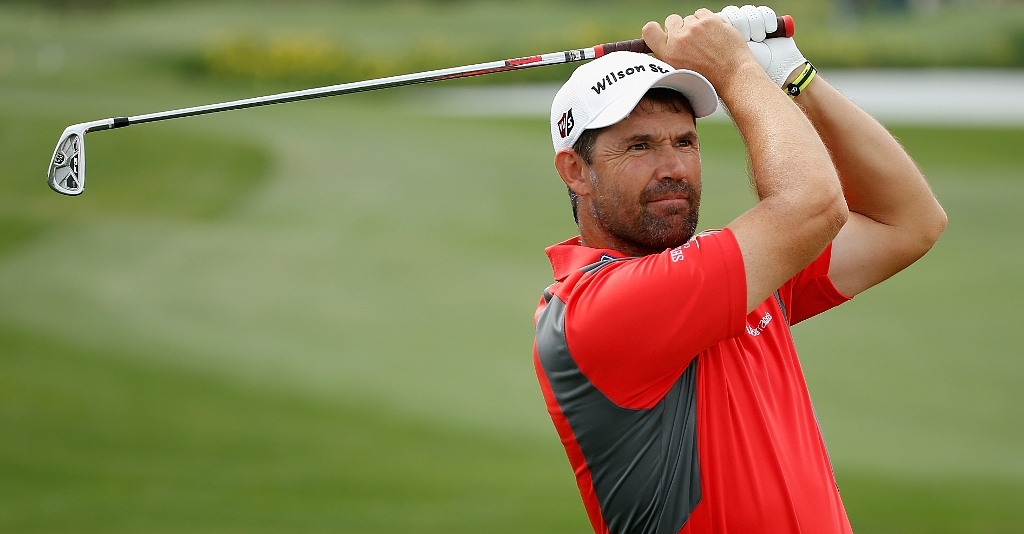 The Masters has always been one of golf's most gripping page-turners, with a number of juicy storylines unfolding at Augusta each year. This week will be no different.
The Tiger Factor
It's safe to say that interest in what will be happening at the Masters shot up when Tiger Woods announced he was participating.
While the former World No 1 hasn't won a major since 2008 and is currently ranked outside the top 100 for the first time in nearly 20 years, interest in Woods' exploits remains incredibly high.
But what can realistically be expected from the 14-time major champion? Reports suggested Woods' recent practice round at Augusta yielded a 74. He made five birdies, but also added seven bogeys, with his recent short game woes apparently still in evidence.
Woods has played only two and a half rounds of professional golf in 2015, achieving precious little of distinction. The first two rounds resulted in a missed cut and the worst round of his professional career, while the remaining nine holes the following week were followed by a withdrawal due to a back injury.
Woods subsequently took some time off and vowed he wouldn't return unless his game was "tournament-ready", but even his biggest fans must surely be wondering if the days of Woods achieving miracles on the golf course are over.
Nevertheless, all eyes will be on the American to see just which Tiger decides to pitch up.
McIlroy's Grand Slam Hunt
World No 1 Rory McIlroy has a chance of making history at Augusta. The Northern Irishman can become the sixth man to complete the career grand slam, joining Gene Sarazen, Ben Hogan, Jack Nicklaus, Gary Player and Tiger Woods as the only golfers to win all four majors.
Even more impressively, he would do so at the age of 25. Only Tiger Woods managed the feat earlier, at the age of 24.
McIlroy's form over the last six weeks hasn't been spectacular, however, so there certainly isn't a sense of inevitability around him completing the slam.
But if he can put himself in the running over the first two days, the hype will certainly start to build over the weekend.
Bubba's Three-Peat
Defending champion Bubba Watson can make some history of his own if he defends his Masters title, becoming a three-time winner in the space of just four years.
As Watson is keen on pointing out, winning it twice is already an achievement he barely could have dreamed of, but the 36-year-old clearly loves playing at Augusta and is decent form heading into the tournament.
He certainly can't be counted out.
Young Guns And Great Pretenders
Will the Masters have a first-time winner? If it does look no further than a batch of in-form Americans, most of whom are recent champions on the PGA Tour.
Dustin Johnson has returned from his six-month lay-off a seemingly better golfer than when he left. Already a winner at the high-profile WGC-Cadillac Championship, the big-hitter is in with a serious shout.
As are the likes of late bloomer Jimmy Walker – already a two-time winner this year – high-flying youngster and recent Valspar champion Jordan Spieth, or solid, consistent performers like Patrick Reed, JB Holmes, Matt Kuchar and Rickie Fowler.
The British Invasion
The Brits haven't had much luck at the Masters since the days of Nick Faldo, and some of England's best have yet to taste major success.
Can the likes of Lee Westwood, Ian Poulter and Luke Donald make their presence felt at Augusta this year? It will be the victory of a lifetime for any of those men should they claim the green jacket.
Euro Vision
Don't rule our the Continental Europe contingent just yet, either.
Since winning both the FedEx Cup and the European Tour's Race to Dubai, World No 2 Henrik Stenson has become one of the game's most consistent performers, as evidenced by his impressive world ranking.
Stenson has been competing strongly on the PGA Tour in 2015, and came within a whisker of a win at the Arnold Palmer Invitational. He's certainly one of the men to watch this week.
And what of Sergio Garcia? A man with half-a-dozen top-five finishes at the majors, though victory has so far eluded him.
And then there's Martin Kaymer, a two-time major champion already, though he hasn't had much form so far in 2015.
Aussie, Aussie, Aussie
The Australian one-two punch of Adam Scott and Jason Day is certainly capable of delivering the knock-out blow.
Former World No 1 Scott has shown he has the ability to win majors, while Day has shown he has the ability to come very, very close, as his three runner-up finishes at golf's big four – one of them coming at the Masters in 2011 – proves.
If you fancy spreading your bets, backing either of these two men would certainly not be out of place.