Masters is Jaidee's dream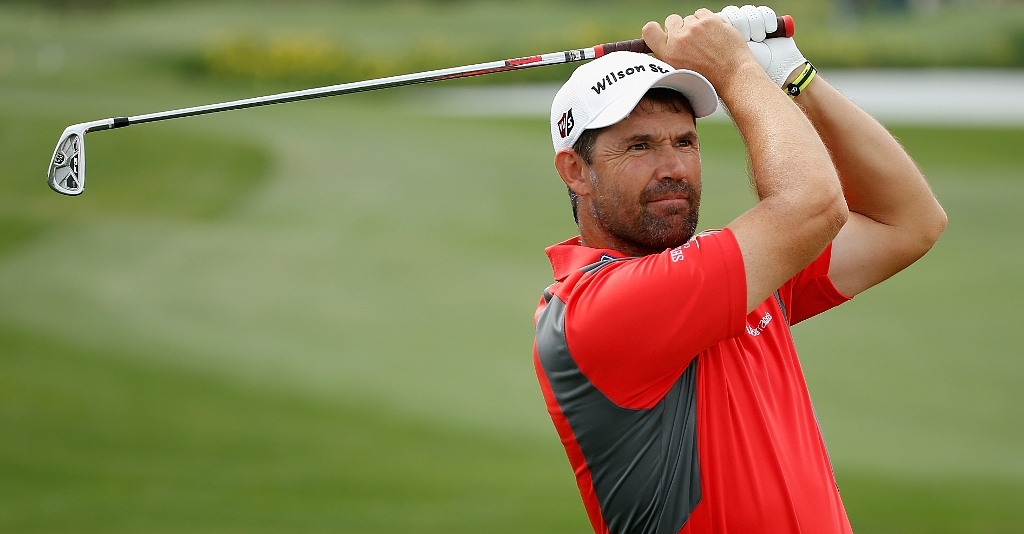 Asian Tour number one Thongchai Jaidee is planning an assault on the Majors this season.
Asian Tour number one Thongchai Jaidee is planning an assault on the Majors this season after a quick return to the world's top-50.
The Thai star, who became the first man in Asian golf history to win three Order of Merit crowns last year, has grand ambitions in 2010, saying he feels confident of challenging for a first Major title and emulating YE Yang's historic breakthrough at the US PGA Championship.
The former paratrooper enjoyed a spectacular 2009 by winning twice on the Asian Tour and missing only three cuts in 30 appearances worldwide.
"Yes, I do think I'm ready to win a Major," Thongchai said this week.
"I played very well at the British Open (he finished tied 13th) last year. I had so many three putts that week. It was the best that I hit the ball at a Major. I hit 14, 15, maybe 16, greens every day. But in four rounds, I had like seven or eight three putts.
"If I had only taken two or three three-putts, I would have been in the play-off. But I know you can't think of it that way. I'll just keep working hard."
Like all in Asia, Thongchai was over the moon when Yang, an Asian Tour honorary member, ended the region's Major drought by taking down Tiger Woods in a memorable head-to-head duel at the US PGA Championship last year.
Thongchai said the breakthrough has given Asian players plenty of encouragement.
"The new generation of players are becoming better. Golf in Asia has certainly improved. Last year, Yang won a Major and I was proud of that.
"The Asian Tour has given us a lot of tournaments and supported Asian professional golfers. There are a lot of players coming up now and there is support for them through the Asian Tour. We have a chance to become big players. Everyone dreams about the PGA Tour but it's not easy (to get there). If we continue to stage big tournaments in Asia, it will help golf to grow bigger. When I started playing in 1999, the prize money was small but it's really big here now," the 40-year-old added.
Thongchai's historic third Merit title comes with an exemption into the British Open at St Andrews in July while leading Asian players have traditionally received invitations to compete in the season's first Major, the Masters Tournament in April.
The Thai strongman will also play in the WGC-CA Championship and the 64-man WGC-Accenture Match Play, should he retain his current world ranking of 63rd place.
"I want to get back into the top-50 in the world rankings and stay there. If you can do that, you are exempted into all the Majors and World Golf Championships. Those are the events that I want to play well in," he said.
"My biggest dream is the Masters. I know it's very difficult (to win it) but that's my dream. If I can get into the Masters again, I need to make the cut first. If I do, I would have made the cut in all the Majors in my career. The second thing is if I can win a Major, the Masters will be the one that I want most. When I played in the Masters in 2006, there were only 80 players in the field and it felt so good being there. Hopefully, I will get an invitation to the Masters again," he said.
As Asia's top career money earner and the holder of the most titles in the region with 12 victories, Thongchai hopes to add a few more feathers to his cap and finish his career with a truly glittering record.
"It will be nice to be regarded as a golf hero in Thailand. Records are important. I would like to see players make records, like Chapchai Nirat who has shot a world scoring record for 72 holes (in India last year)," said Thongchai.
"It'll be nice to stay in people's memories. The Asian Tour has become bigger over the years. There are now a lot of big events to play in. Like me, I'm trying to be at my best all the time. I am always looking forward," he added.
ABOUT THONGCHAI
Country: Thailand
Date Of Birth: November 8, 1969
Residence: Lop Buri, Thailand
Family: Married, 2 children
Turned Pro: 1999
ASIAN TOUR VICTORIES: (12)
2000 Kolon Cup Korean Open; 2001 Indian Open; 2002 Myanmar Open; 2003 Volvo Masters of Asia
Thailand
2004 Myanmar Open
2004 Malaysian Open
2005 Malaysian Open
2006 Volvo Masters of Asia
Thailand
2008 Hana Bank Vietnam Masters
2008 Johnnie Walker Cambodian Open
2009 Enjoy Jakarta Indonesia Open
2009 Ballantine's Championship
Korea.
ASIAN TEAMS (he has represented):
Dynasty Cup: 2003 (winners), 2005 (winners)
The Royal Trophy: 2006, 2007, 2009 (winners), 2010.