Masters: Ernie switches caddies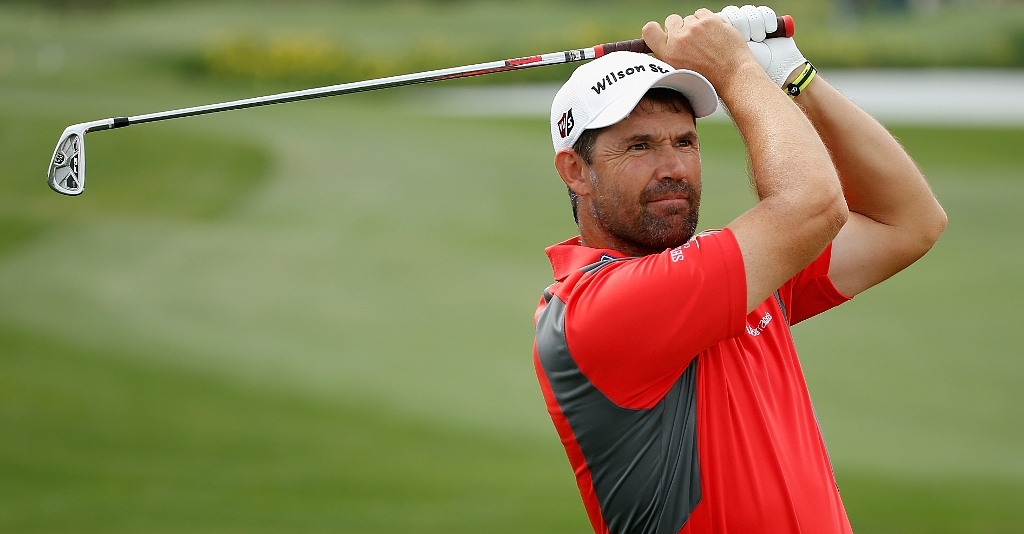 Dan Quinn, a former National Hockey League professional, will caddie for Ernie Els in next week's Masters at Augusta.
Fellow South African Ricci Roberts carried Ernie Els' bag in each of this month's victories at the WGC-CA Championship at Doral and the Arnold Palmer Invitational at Bay Hill, but he won't be on the 'Big Easy's' bag at the Masters.
Surprisingly Els has opted to run with Dan Quinn, a former National Hockey League professional and four-time winner of the American Century Celebrity Classic who reportedly plays off a plus handicap.
From time to time Quinn shares Els' bag with Roberts.
Els, who now tops the Fedex Cup standings, is No 7 in the world and with a 68.88 has the best scoring average on the PGA Tour this year, knows his decision to use Quinn at Augusta will have some eyebrows shooting up.
But he says he likes the enthusiasm Quinn brings to his job and believes his own knowledge after 16 successive bids for a Green Jacket at Augusta is more than enough to negate Quinn's lack of Masters' experience.
"I don't think anybody can tell me anything more about Augusta than I already know," he said
That won't stop the big, 40-year-old from taking Quinn to Augusta for a practice round this week before they head to Texas where Els has a commitment to fulfill at the Shell Houston Open at the Redstone Golf Club in Humble.
"If I'm into contention (at Houston), it will be great, and if I'm not, that's also fine," Els said. "I just want to have a nice, easy week, play golf, and get ready for Augusta."
Clearly, though, the Masters will be the big thing on his mind at Houston, just as it has been for weeks.
He admits he was thinking about the Masters when he stood on the 18th tee at Bay Hill on Monday afternoon with a two-stroke lead.
"It's exactly the same shot," Els explained
"I had to hit a little fade and I opened up my body nicely and hit a perfect fade down there. I was just trying to imagine that I had to hit this shot at Augusta."
In the meantime, he says, his victories, rather than slow him down, will encourage him to work harder
"Practice shots, you try and get a draw going with your driver, and high shots with your irons and you try and have your short game very sharp," He told the PGA Tour.com.
"That's what I've been doing, and obviously I haven't won for such a long time, and now to be able to feel like I can tee it up and play with these boys, it feels good."
After losing three shots of his five-stroke lead before the rain washed out Sunday's final round at Bay Hill, Els had to go home and try to shrug away his pique at the bogey and double bogey that had spoiled his winning chances.
"I certainly wasn't the Big Easy on Sunday night, but being able to hold on in the face of a possible crisis on Monday has been very good for me.
"I think if you're a betting man, you would have got really good odds anywhere in the world that Ernie Els would win two tournaments in a row,'" he said.
"I know a lot of guys basically have written me off, and a lot of guys probably said it was a fluke in Miami.
"It was hard work this week, but you know, two wins is definitely special. … It can be one of the toughest games, cruelest games in the world, but then when you sit here as I am now, it's one of the nicest games."