MASTER ZACH JOINS EXCLUSIVE CLUB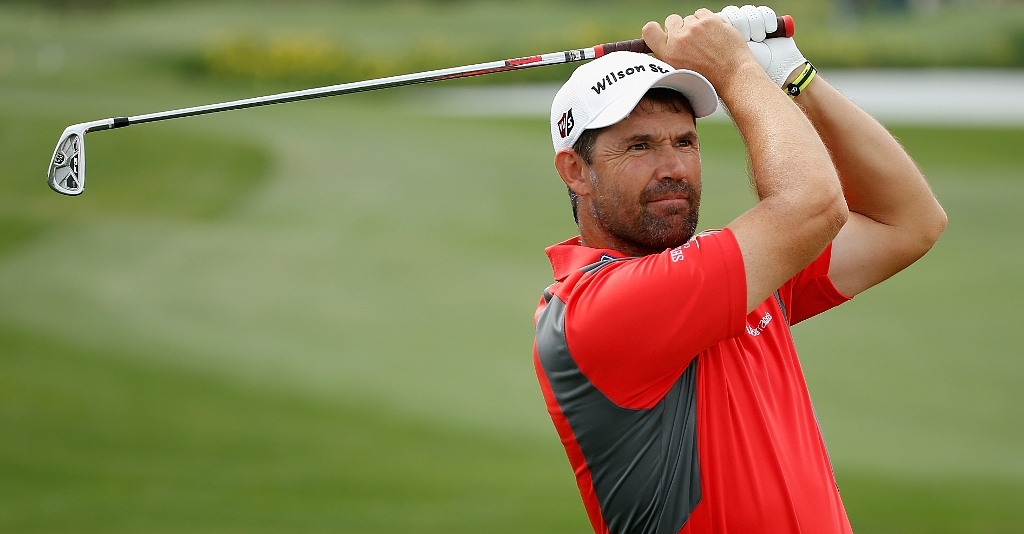 Mark Garrod comments on what could happen to new Masters champion Zach Johnson after his win on Sunday.
Whenever golfing anoraks gather they always start with what, for them, is an easy "University Challenge" starter for 10.
Which players to have won a major have a "Z" in their name?
Well, they now have to remember that there is a new addition to the list, Masters champion Zach Johnson joining Gene Sarazen, Roberto de Vicenzo, Fuzzy Zoeller – bonus points for him because he has three of them although really his name is Frank Urban Zoeller – Larry Mize, Jose Maria Olazabal, Lee Janzen, Vic Ghezzi (a bonus again) and Paul Azinger.
Apologies if there is one missing there. My membership application to the anorak club was rejected on the basis that I carry a book to look these things up.
Ghezzi is the one that invariably causes the most problems. His victory at the US PGA championship came in 1941 when most of the world had their minds on things other than golf, but he beat Byron Nelson in the final at Cherry Hills in Denver and five years later lost a play-off for the US Open.
What Johnson goes on to achieve remains to be seen. While a relative newcomer on the world stage – he turned professional in 1998, but did not earn a US Tour card until the end of the 2003 season – he is already 31 and this was his first top 10 finish in a major.
Zoeller triumphed on his Masters debut in 1979 – nobody had done that since Sarazen in the second staging of the tournament in 1935 – but he had already won on the US Tour that year.
For Johnson it was also a second victory on the circuit, but his other came in his rookie year and two wins in 99 events is not exactly threatening Tiger Woods' average.
What he has done already, though, is survive a Ryder Cup mauling with some credit.
One of Tom Lehman's four newcomers at the K Club last September – after qualifying ninth out of 10 – he was left out of the opening session, but then combined with Chad Campbell for a half against Padraig Harrington and Paul McGinley, then partnered Scott Verplank to victory over Harrington and Henrik Stenson.
That was as good as it got for him, though. He and Stewart Cink did not combine quite so well together in the Saturday afternoon foursomes, losing on the 14th when Paul Casey holed-in-one, and in the singles he was unable to turn the tide of emotion that carried Darren Clarke all week.
But Johnson's close friend Vaughn Taylor, who partnered him in the final round at Augusta on Sunday and who got him tickets for one of the Masters practice days in 2001 when he was on the Hooters mini-tour, said this of him: "He's one of the toughest guys I know. He's short in stature and not a long hitter, but he's just downright tough.
"Somewhere along the way, he got it into another gear. Where he's improved is his putting. His attitude is one of the best out there. His aura, his outlook on life. If he's not Superman, who is he? He's Superman's brother, maybe."
Steady now. Johnson will have to deal with raised expectations as a major winner and not everybody has been able to do that.
Look what happened to Ian Baker-Finch, David Duval and most recently to Todd Hamilton.
Baker-Finch was just short of his 31st birthday when he won the 1991 Open at Royal Birkdale – with closing rounds of 64 and 66 that equalled the record for any major.
Then the Australian tried to become a better player. And instead of getting better he got worse. Much, much worse.
At one point he went 31 successive US Tour events without making a single cent in prize money. And then, after taking a six-month break from the game, he was persuaded to try the 1997 Open at Royal Troon – and shot 92.
"I felt like I was walking naked, like the grass was taller than me," he later said.
"I tried to walk with my head high. It was really hard."
Baker-Finch did not come back for the second round, quit competitive golf and last week was commentating on television at the Masters.
Duval was world number one for 15 weeks in 1999, had a round of 59 on the US Tour and in 2001 won the Open at Royal Lytham.
When he appeared for the 2005 championship at St Andrews – after a seven-month break to clear his head – he was 679th in the rankings and rounds of 80 and 77 sent him to his 12th missed cut in his last 12 tournaments and to 146 over par for the year.
At least Duval is on something of a comeback trail right now – he is up to 358th in the world – whereas Hamilton is on a horrible downward spiral.
In the world's top 50 when he beat Ernie Els in a play-off at Troon three years ago Hamilton now ranks 720th. Augusta was his seventh missed cut in a row, his 34th in his last 45 starts.
The sight of Seve Ballesteros cannot have helped him. Ballesteros scored 86-80 to be last in the event he won in 1980 and 1983.
He took two years out, but then made a comeback in Madrid 18 months ago and since then has played only three more tournaments and has missed the cut by miles in all of them.
Nobody expects Johnson to suffer like Baker-Finch, Duval, Hamilton or Ballesteros and there may well be more majors coming his way. But there are no guarantees.