Maruyama reels in Appleby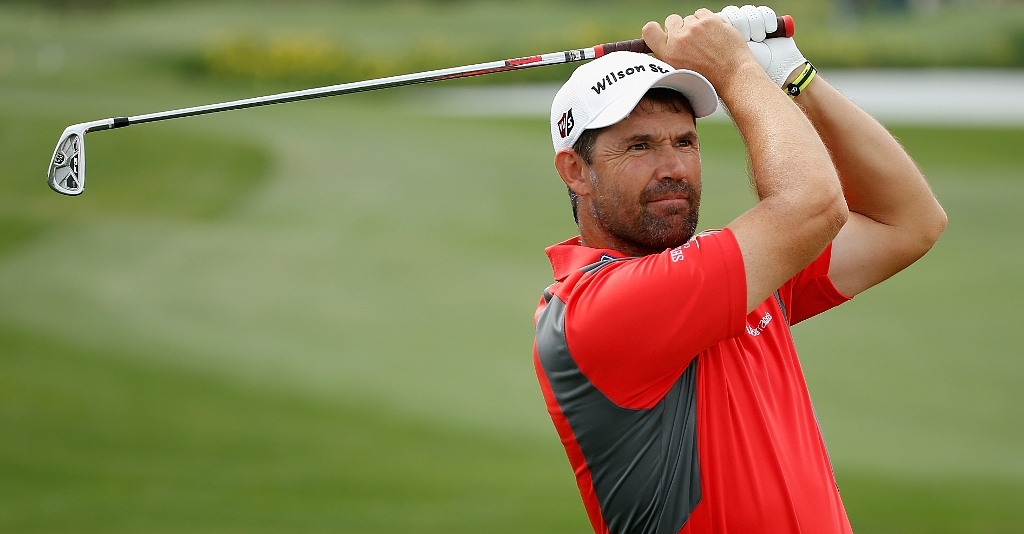 Overnight leader Stuart Appleby still led the Sony Open after Saturdays delayed 2nd round – but he was no longer alone.
Overnight leader Stuart Appleby still led the Sony Open after Saturdays delayed second round – but he was no longer alone.
He had been reeled in and matched by the'Smiling Assassin" of the Japan Tour, Shigeki Maruyama. who is playing on a sponsors exemption.
The pair led by two shots from Americans Roland Thatcher, Steve Marino and Mark Wilson with 2010 US Ryder Cup player Matt Kuchar and Britain's Justin Rose among a group of six a further stroke back after carding matching 68s.
.
Appleby followed up Friday's blistering first round 64 with an impressive 66 for a 10-under-par 130, but it wasn't enough to stop Maruyama catching him with a sizzling second-successive 65 heading into Sunday's marathon, 36-hole finale.
Sunday will see both the third and fourth rounds take place after heavy rains washed out Thursday and postponed the start of the competition until Friday and Maruyama, whose last win in the USA came in 2003, is a little concerned about fatigue.
"I'm getting older and 36 holes is going to be a struggle tomorrow," the 41-year-old three-time US PGA Tour winner told the media on Saturday.
"So I'm just kind of taking it easy and letting it come. My feet, that's a problem," he added with a laugh. "I'll be drinking a lot of water tomorrow and walking slowly."
Maruyama was delighted, though, with his play so far.
"I've been lucky enough to play well these last two days. My putting has been excellent and I'm driving the ball well. My golf game has really come together on both days. This course really fits my game," Maruyama told the media after mixing four birdies with two bogies on the front nine and then, after dropping a third shot, turning the heat on Appleby with four more birdies coming down the closing stretch at Waialea Country Club in Honolulu
Indeed he took the lead with just a few holes to go but Appleby was having none of it and hit back to regain at least a share of the lead with birdies on each of the last three holes.
Appleby was clearly happy that, after opening with a 64, he was able to produce another strong finish.
He said: "I felt like I was playing well but I hit a couple of sloppy shots.
"The birdie I made on seven was a horrendous pulled six-iron, probably 100 feet or more from the hole, but I managed to get really lucky and chip it in."
Appleby, who had teed off at the 10th, then knocked in a two-footer at the eighth and a three-footer at the ninth to join Maruyama at the top.
The leader's pursuers, meanwhile, are more than pleased that there are still 36 holes to go on the final day.
Kuchar, The US PGA Tour's leading money winner last year, is one of those looking forward to an exciting "finish".
"With 36 holes on Sunday, you can make a big move. If you get on the right side of things early, you can move up and gain some big ground," he said with clear cut ambition.
And Thatcher agreed one hundred percent.
"Anybody who's made the cut has got a decent chance to play for the championship tomorrow." he said
Anthony Kim, Daniel Summerhays and Aaron Baddeley all hit 64s, but with Kim and Summerhays tied for 20th and Baddeley one of a group in a tie for 43rd, the trio might just be a bridge too far from victory.