Maruyama ends four-year drought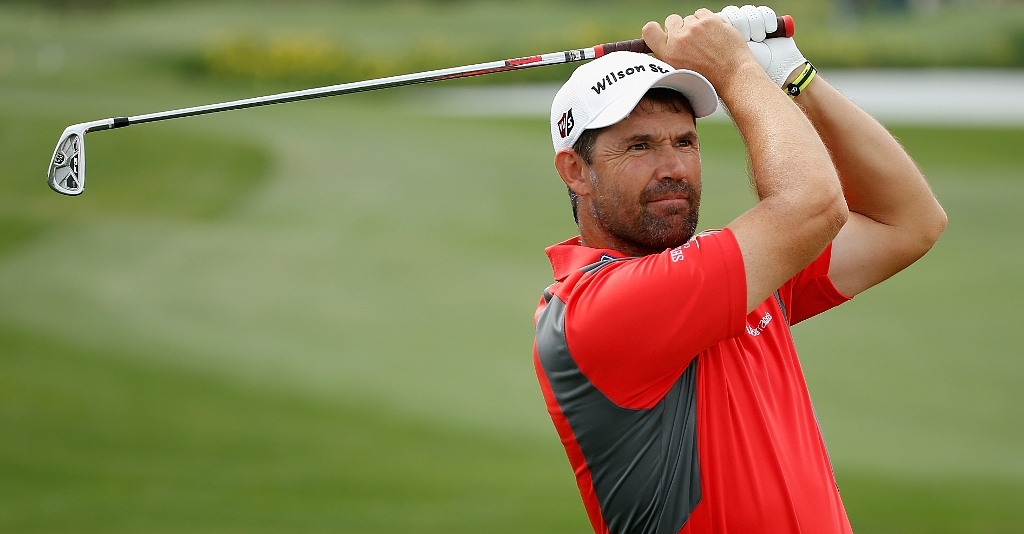 Daisuke Maruyama has ended a four-year title drought with a four-stroke triumph at the Asia-Pacific Panasonic Open.
Japan's Daisuke Maruyama ended a four-year title drought with a four-stroke triumph at the Asia-Pacific Panasonic Open on Sunday.
Maruyama battled to a closing three-over-par 74 in tough conditions at the Joyo Country Club to beat China's Liang Wen-chong, Korea's Kim Kyung-tae and countryman Yuta Ikeda in this US$1.5 million event co-sanctioned by the Asian and Japan Golf Tours.
It was The Japanese veteran's first victory since the 2005 Fuji Sankei Classic and it also earned him an exemption into the WGC-HSBC Champions in Shanghai in November which will feature world number one Tiger Woods and Asia's first Major champion YE Yang.
Holding an overnight four-shot lead, the 38-year-old was never really threatened by the chasing pack despite not shooting a single birdie on a day when pins were tucked in devilish spots and swirling winds threw players off course.
Maruyama's winning eight-under-par 276 total earned him a cheque of US$320,444 and also a two-year's exemption on both the Asian and Japan Golf Tours.
Liang, Asia's number one in 2007, settled for his career eighth top-three finish in Japan.
He briefly moved to within three shots of Maruyama with a birdie on nine, but three bogeys over his next four holes derailed his title hopes.
"Again, the back nine was not good for me," said the Chinese ace, who was seven- over-par on the back nine this week.
"After my birdie on nine, I thought I had a chance to make up ground on Daisuke, but I bogeyed 10 and 12 which ended my chances. It was quite disappointing to bogey 10 as I had only 100 yards to the green but found the bunker and then missed my par putt from six feet. I also missed from a similar distance on 12 and by then it was over for me."
The 23-year-old Kim, who won the Maekyung Open on the Asian Tour two years ago, settled for his second straight tied-for-second finish in Japan, early bogeys on the third and fourth holes leaving him with an uphill battle to hold on to his overnight second position.
"At the start of the day, I thought I could have a chance but I bogeyed three and four. After that, it was already over for me and I was just trying to hold on to my position.
Japanese teenager Ryo Ishiakawa birdied his closing two holes for a 72 and finished in a tie 16th position on 286.
LEADING FINAL ROUND SCORES
276 – Daisuke Maruyama (JPN) 69-66-67-74
280 – Yuta Ikeda (JPN) 68-73-67-72, Kim Kyung-tae (KOR) 70-70-66-74, Liang Wen-chong (CHN) 68-70-69-73
282 – Kim Hyung-sung (KOR) 68-68-71-75
283 – Tadahiro Takayama (JPN) 70-72-70-71
284 – Unho Park (AUS) 71-69-73-71, Yuji Igarashi (JPN) 67-75-70-72
285 – Scott Hend (AUS) 72-71-72-70, Michio Matsumura (JPN) 71-74-72-68, Ted Oh (KOR) 70-72-70-73, Komei Oda (JPN) 68-75-69-73, Noh Seung-yul (KOR) 67-74-70-74, Toshinori Muto (JPN) 74-64-70-77, Yusaku Miyazato (JPN) 75-69-64-77
286 – Ryo Ishikawa (JPN) 73-72-69-72, Kazuhiro Yamashita (JPN) 75-69-72-70, Toru Taniguchi (JPN) 68-72-73-73, Jyoti Randhawa (IND) 72-68-70-76