Martin's amazing turnaround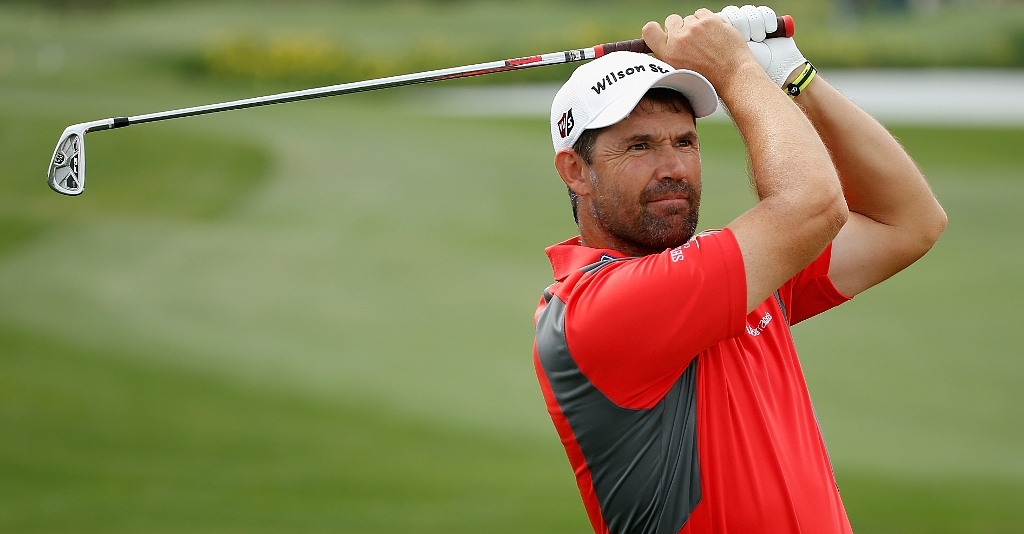 There is no Comeback of the Year award on the European Tour, but if there was, Pablo Martin might just have earned it.
There is no Comeback of the Year award on the European Tour, but if there was, Spain's Pablo Martin might just have earned it.
The 23-year-old Spaniard's 2009 began with seven successive missed cuts, and that made it 20 out of 22 in a nightmare slump for the player who two years ago became the first amateur ever to win on the circuit.
But Martin battled on, picked up his first cheque in April, did just enough to retain his card and in the first event of the new season on Sunday pulled off a brilliant victory yesterday at the Alfred Dunhill Championship in South Africa.
He went into the event 488th in the world and in the third round had to go head-to-head with local favourite and former Open champion Ernie Els.
But Martin won that duel and on the final day held off another respected South African, Charl Schwartzel, to win by one and so earn an exemption that will last until the end of the 2012 season.
He also made European Tour history by becoming the first golfer to win Tour events as both an amateur (the Portuguese Open two years ago) and as a Professional (the Alfred Dunhill Championship)
Although he led throughout the last 36 holes it is never over at Leopard Creek until the 541-yard 18th is mastered.
In the groups just ahead of Martin there had been sevens from a number of players including Els – he took eight there two years ago when two in front – an eight from France's Michael Lorenzo-Vera and an incredible 11 from Welshman Sion Bebb, who as a result crashed from fifth to 17th alongside Els.
Martin, one in front by two shots, hit a huge drive down the last, leaving him 175 yards over the water to the green.
"It was like a seven or six-iron to the centre of the green," he said. "It wasn't a difficult shot, but my caddie kept saying 'No, no, no – lay up'.
"I told I can bat it from here to where I must lay up, but he kept insisting I lay up, so I told him 'I think you spent too much time caddying on the LPGA Tour'."
He eventually took the advice, though, and after a pitch with his third shot that stopped in the fringe at the back of the green, breath-takingly close to a sharp incline that had ruined so many other approaches on Sunday, he made the five he need to cancel out Schwartzel's birdie and 68 to secure the title with a 69 and a 17-under 271 total.
"It's an unbelievable feeling," he said. "I am so happy and there was so much emotion today.
It's probably the most nervous I've ever been," he added.
Martin was able to celebrate his victory with his sister. She had accompanied him on a trip that was part holiday to see the wildlife in the Kruger National Park adjoining Leopard Creek.
While there was ecstasy for him, there was agony for several others at the 541-yard 18th, one of the toughest finishing holes in golf.
Welshman Sion Bebb, only one behind after an eagle on the 13th, crashed to a sextuple bogey 11 there after tangling with trees and then twice finding the narrow island green only to see his balls roll through it and into the water at the back of it.
That dropped him from fifth to 17th alongside Ernie Els, who, after starting the day tied for second, shot a miserable 77.
The former Open champion's round ended in a double-bogey seven on the hole where he took eight when two in front two years ago, while Ireland's Gareth Maybin also took seven at the dangerous 18th when lying third and Frenchman Michael Lorenzo-Vera had an eight to fall from fourth to eighth.
Martin was two ahead of Schwartzel on the 18th tee and, despite a huge drive, chose to lay up short of the lake.
Schwartzel, who had had a hat-trick of birdies from the 14th before bogeying the 17th, had to do the same after almost hooking his drive out of bounds, but he then piled the on pressure by pitching so close a birdie was seriously on thye cards.
Martin's third shot, in the meantime, was close to going over the green, but much to his relief, hung up in the fringe of the rough sloping down to the water where so many others had seen their balls disappear and he then two-putted for victory.
It completed a remarkable recovery from a nightmare collapse in which he missed 20 out of 22 cuts last season.
Els is not playing in this week's South African Open and so his run of at least one victory every year since 1990 has come to an end. His last victory was in America in March last year.
There have been two more amateur winners since Martin's breakthrough, but both came this year and neither New Zealander Danny Lee nor Irishman Shane Lowry have followed it up with a win in the paid ranks as yet.