Martin retains Dunhill in thrilling finish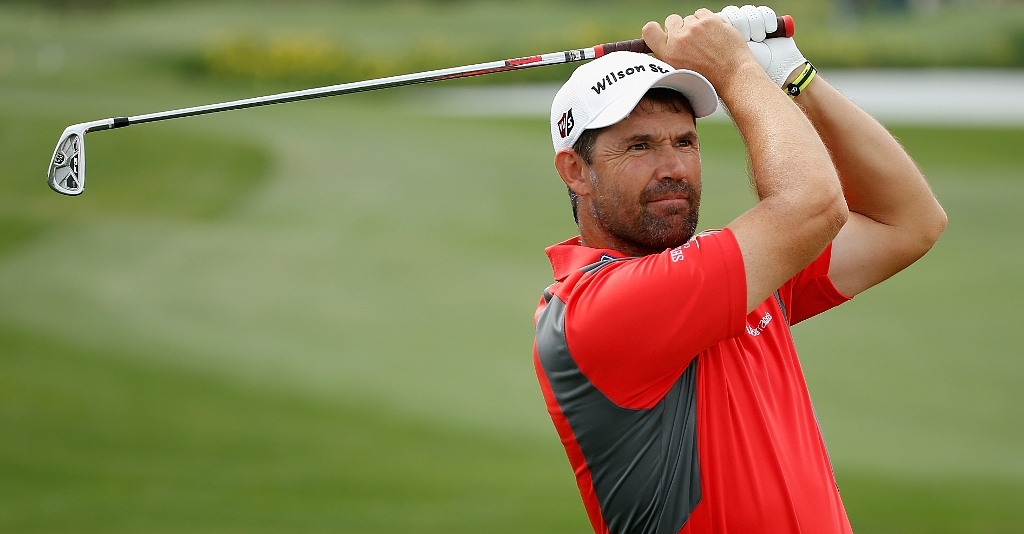 Pablo Martin has come from behind to win the Alfred Dunhill Championship for a second successive year.
Spanish young gun Pablo Martin gave himself a bit of a fright with a triple-bogey seven on the 17th on Sunday, but in the end he had enough in hand to win his second successive Alfred Dunhill Championship.
His superlative start to the final round – he made a birdie on the first and an eagle three on the second – immediately put him ahead of overnight leader Anthony Michael, and it was a hold on the title he was never to relinquish.
He reached the turn in five-under-par 30, and he had a three-stroke cushion over Michael which looked more than comfortable.
"I was really lucky to start off strong," he said. "I hit a couple of really good shots out there and a good couple of putts. In the end, I needed it a little more than I would have liked."
He kept his eye on the prize with four consecutive pars after the turn, and the fourth of those came after his approach to the 13th only just stayed in play in a bunker to the left of the spectacularly scenic green with the storm-swollen torrent of the Crocodile River raging below him.
He got his ball close from a very awkward stance, and made par, and then dropped his first shot of the day at the 14th.
That appeared to rattle him, and he looked to be unravelling on the 17th as his tee shot lodged in some grass on the top edge of a fairway bunker. That wasn't so much the problem, as his second didn't get over the lip and ended up plugged deep.
He ended up chipping out to the fairway, and then three-putting for a seven.
"I found it a little bit difficult to putt on the greens this week," he said, "but my driver gave me a little bit of a nightmare."
But his tee shot on the 18th, after Michael pulled his left, missing a fairway for the umpteenth time during the week, was straight and true, and it left him a five-iron in to the heart of the green, and a safe two putt.
Martin was tradionally drenched – but with a large bath of water tipped onto him by fellow-Spaniards Rafael Cabrera-Bello and Alvaro Velasco.
"Normally, they throw people into ponds, and stuff," he said, "but I'm glad they restrained themselves today, because there are crocodiles and stuff around here."
Michael's share of second place vaulted him to eighth on the Sunshine Tour Order of Merit, and increased his chances of winning the Bobby Locke Trophy for the leading rookie of 2010.
But there were some expensive mistakes the rookie will have learned from: His shaky bogey on 17 not only cost him a chance of drawing level with Martin with one hole to play, but he slid into a share of second at that stage with Denmark's Thorbjorn Olesen – a drop of R200,000 in prize money.
And when Schwartzel birdied 18 to move himself into a share of second, it meant Michael lost out on a further R100,000.
He needed to draw on all his resources to make his own par on 18 after his approach found the water – but he sank a 15-footer with aplomb to make sure of his share of second.
Schwartzel's finish has made him a runaway winner of the 2010 Order of Merit ahead of next week's 100th SA Open, but it won't dampen his desire to win that title to round off a great year.
For Martin, who is also playing the SA Open, his title defence was dedicated to his father who took so much pleasure in his victory last year, and then passed away in January.
"I'm sure he's smiling right now," said Martin.
No more broadly than his son.