Martin on track for SA double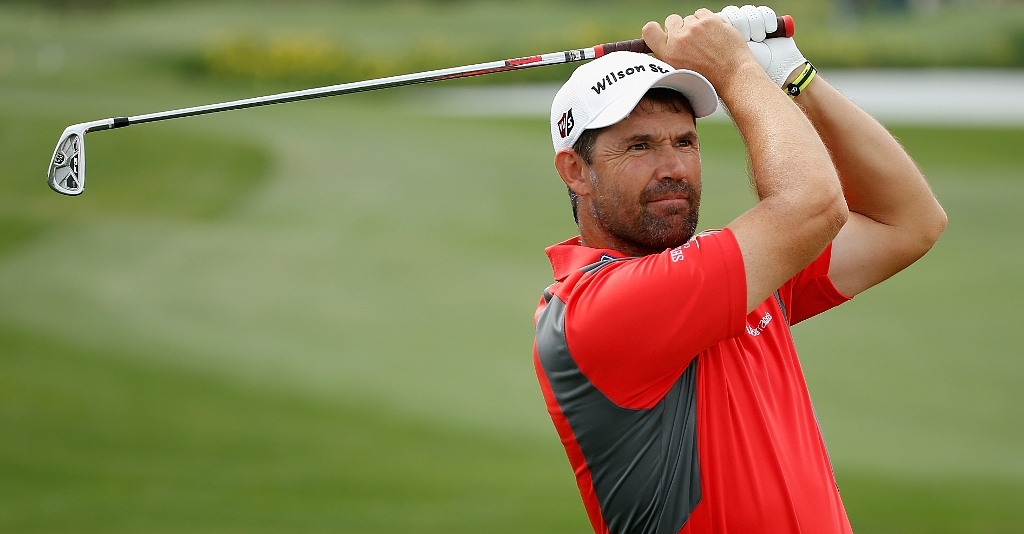 Pablo Martin, halfway leader at the South African Open, may well be the next great Spanish golfer whether he thinks so or not.
Pablo Martin tried hard to convince those who watched him claim the halfway lead at the South African Open Championship at Pearl Valley Golf Estates on Friday that he was not the next great Spanish golfer.
In the flurry of Spanish flair that was his second round 68 for a two-stroke lead on 11 under par, it was hard to believe the man who last week kick-started his stalled career with a victory in the Alfred Dunhill Championship at Leopard Creek is not a star of the future.
There were the two birdies in his first three holes after he had teed off at the 10th, then the double bogey when he hit into the water on 17, then the driver he hit off the fairway on 18 on his way to a birdie, which was followed immediately after by a bogey on the first, and then finally the three consecutive birdies he made from the third.
And in a massive anti-climax, he made four tame pars to end off what always seems to be an entertaining round whenever the 23-year-old tees it up.
"Four under par is always a good round. It could've been lower, but it could also have been higher, so I'm pleased," Martin said.
Playing alongside him, Martin's nearest challenger, Anders Hansen, was ruthlessly efficient on his way to a 69 and a total of nine under.
Another Spaniard in Alejandro Canizares moved into contention on eight under with a 67, while South Africa's Louis Oosthuizen kept the local challenge alive on seven under following a 69 – and this despite him being in a bit of a dilemma with his wife on the verge of labour with their first child.
On another mild day in the winelands and with over 5,000 people there, Martin made a bold bid to become only the seventh foreign winner of the South African Open, and the first Spaniard at a time when so many talented young golfers are emerging from that country.
"I am absolutely not the next greatest Spanish golfer. There are so many others in front of me – players like Alvaro Quiros, Alejandro Canizares, Rafael Cabrera Bello. I think I am in a good generation of players. There are a lot of golfers my age coming through. It's a bit like the South Africans. Both of our countries have a very good golf future," Martin said.
The wind was once again absent from Friday's round, and Martin was quick to take advantage.
"I think the course was playing easy. The greens are soft and there wasn't that much wind. If the wind doesn't pick up, we'll see some very good scores out there."
One player who would prefer the wind to arrive on the weekend is former champion James Kingston.
Kingston produced one of the low rounds of the day – a six-under-par 66 – to work his way back into the championship on six under.
"Starting the round at level par, I knew I had some hard work to do to get back into contention," he said.
"I've given myself a chance and put myself back in the tournament, and that's a nice feeling. Anything can happen over the weekend. But I'd like the wind to blow a bit and get to the point where you have to make pars to go forward rather than birdies. I think that suits my game more."
While still in the running for the championship, Hansen is also looking forward to wrapping up his Sunshine Tour Order of Merit title on the weekend.
The Dane came into this final event of the season top of the local moneylist, and roughly R1.3 million ahead of Charl Schwartzel.
But with Schwartzel just making it into the weekend right on the halfway cut of one over par, Hansen should be assured of the title.
Hansen is seeking to become the first non-Southern African to win the Order of Merit since England's Peter Oosterhuis in the 1971/72 season.