Martin moves clear in Portugal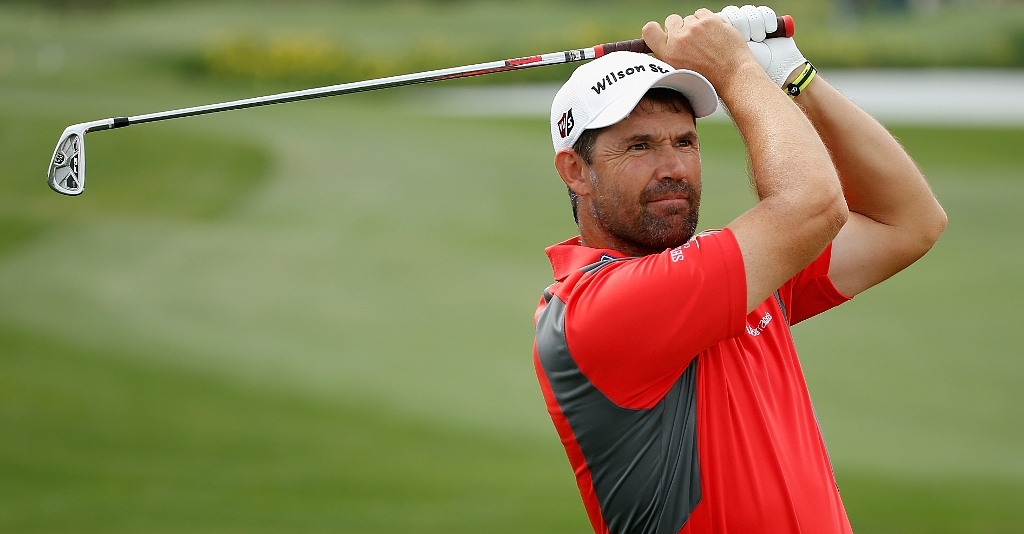 Spain's Pablo Martin has raced into a three-shot lead at the Portugal Masters despite Jeppe Huldahl's earlier heroics.
Spain's Pablo Martin has raced into a three-shot lead at the Portugal Masters, despite earlier heroics from Dane Jeppe Huldahl.
Huldahl equalled the European Tour record for birdies in a single round with 12 as he raced to 15 under just hours after just making the cut with a late surge on Friday.
The former Wales Open champion started the day nine shots behind halfway leader Maarten Lafeber and went on a magnificent birdie blitz from the 11th with seven in a row, the run only coming to a halt with a par four at the difficult closing hole.
Huldahl's efforts only just eclipsed those of Martin though, as he carded a 10 under par 62 to move three clear of the field on 18 under after an impressive round at the Oceanico Victoria Golf Course.
Martin, who was on the verge of losing his card this time last year, was in scintillating form – particularly with the putter – as he holed birdie putts of over 25 feet at both the second and 11th.
England's Oliver Wilson is tied with Huldahl in second after he followed up yesterday's 66 with a bogey-free 65 today that included a birdie on the par three sixth.
It seemed inconceivable that Huldahl would even be in a position to challenge for the lead after he ran up a quadruple bogey eight on the seventh on Thursday thanks to some confusion over whether his ball had entered a hazard.
That left him four over at the turn in his first round and he admits he has been stunned by his comeback.
"That should have only cost me two, but I lost my head, as well, so it cost me four I guess," Huldahl said of Thursday's incident. "It was a rough start."
"With two to go yesterday, I had a feeling I had to birdie the last two, and got in. And then this morning, I figured I should just go with the same mindset and think about birdies and it sort of just happened.
"I didn't putt particularly well in the first two rounds and today, I just sort of started seeing the lines again, and started on it with the right pace and just dropped in the middle every time."
Wilson, who is yet to win on the European Tour, capped off his round with a seventh birdie of the day from eight feet at the penultimate hole.
"I played lovely today – I got off to a really good start," the 30-year-old told www.europeantour.com.
"I hit two great shots into two, three feet on the first and that was nice, which just played steady, had a little bit of an up and down patch in the middle, missed a few greens but chipped it stone dead on all of those. All in all I'm really pleased."
South African Thomas Aiken and Finn Mikko Ilonen share fourth on 14 under, while halfway leader Lafeber is joined by compatriot Joost Luiten, in-form Englishman John Parry and local pro Ricardo Santos a shot further back.