Martin maintains the edge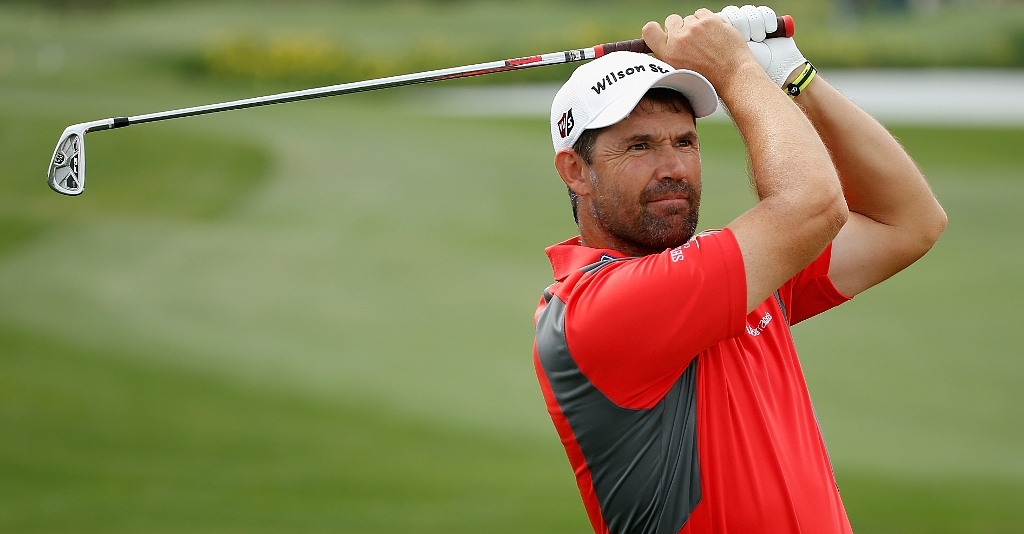 The golfing gods continued to smile on Pablo Martin on Saturday as he maintained his grip on the 99th South African Open.
The golfing gods continued to smile on Pablo Martin as he maintained his grip on the 99th South African Open Championship at Pearl Valley Golf Estates on Saturday.
In a rollercoaster round that saw the 23-year-old Spaniard playing out of long grass, out of bunkers, off a cart path and even saw him get a favourable bounce off a spectator's head, the overnight leader shot an even-par 72 to finish one stroke clear of the field on 11 under.
"I don't know how to describe that round," said the Spaniard, who is just 18 holes away from securing back-to-back European Tour victories after his triumph at the Alfred Dunhill Championship last week when he became the first golfer in history to won titles on the European Tour as both an amateur and as a professional.
Two years agao the US College-schooled golfer won the Portuguese Open as an amateur, but Saturday was all about a topsy-turvey round that somehow produced an okay score.
"There are no words for it. Well, there are words but they are not printable. It was an incredible round. I hit the ball very badly, but I got some good breaks. That's golf. It was a lot of fun."
Italian World Cup winner Edoardo Molinari is lying second on 10 under following a 69, while South African James Kingston, the SA Open Champion two years ago, moved into contention with a 69 of his own. The 2007 winner shares third spot with Sunshine Tour Order of Merit leader, Anders Hansen of Denmark, who returned a 72, and Sweden's Fredrik Andersson Hed, who carded a 68.
Shiv Kapur's 69 moved the Indian star into sixth place, one shot clear of South Africans Michiel Bothma and Chris Swanepoel who are tied at seven-under after a pair of 68s.
Whether or not Martin wins this week, he, like fellow countrymen Seve Ballesteros and Jose Maria Olazabal, has brought the same flamboyance, flair and fearlessness to South Africa.
On a day that saw the afternoon field struggling on the back nine, it was Martin who provided most of the fireworks. He started well with birdies at the third and fifth, but just before the turn, the Spaniard's swing started wavering – and his incredible run of luck started to kicked in.
His approach at the par-four seventh hit a spectator against the head, but the 'bounce' left him with a favourable lie in the rough and after chipping onto the green, he holed a 30-footer to save par.
"The ball was going straight for a house out there but luckily it hit the man on the head to stop," said Martin, who handed the injured party the ball after putting out.
"I told him to stick around; we could have a couple of beers after the round."
Bogeys at the par-three eighth and par-four ninth saw him turn in 36 and he made two solid pars, putting again from 20 and 25 feet respectively, at 10 and 11.
At the par-three 12th he holed another 20-footer for birdie after his tee-shot caught a rock and bounced onto the green, saving him from the water.
"I don't really know how it happened; I thought my tee shot would make the green, but it was going straight for the water. Then we saw it bounce really high; I couldn't believe it," he said.
At the 14th his luck finally ran out. AQfter he pushed his tee shot deep into the rough, her could only moved the ball 50 yards onto the cart path.
"The drop didn't look good and I thought it would come out better from the path. But it didn't,"explained Martin, who walked away with a double bogey here.
But at the 18th, Lady Luck was back and once more smiling upon him.
Another wayward approach found the rough right of the green and he chipped to about 12 feet of the pin. He rolled the ball up to the hole and gravity won out, pulling the ball into the hole for birdie number four.
"I was tired today, I didn't get enough sleep and I had no energy," said Martin. "It could have been a lot, lot more; 72 is really a great score for me today. But I'm pleased to go into the final round with a one shot lead. Tomorrow should be interesting.