MAN BEHIND THE NEW JUSTIN ROSE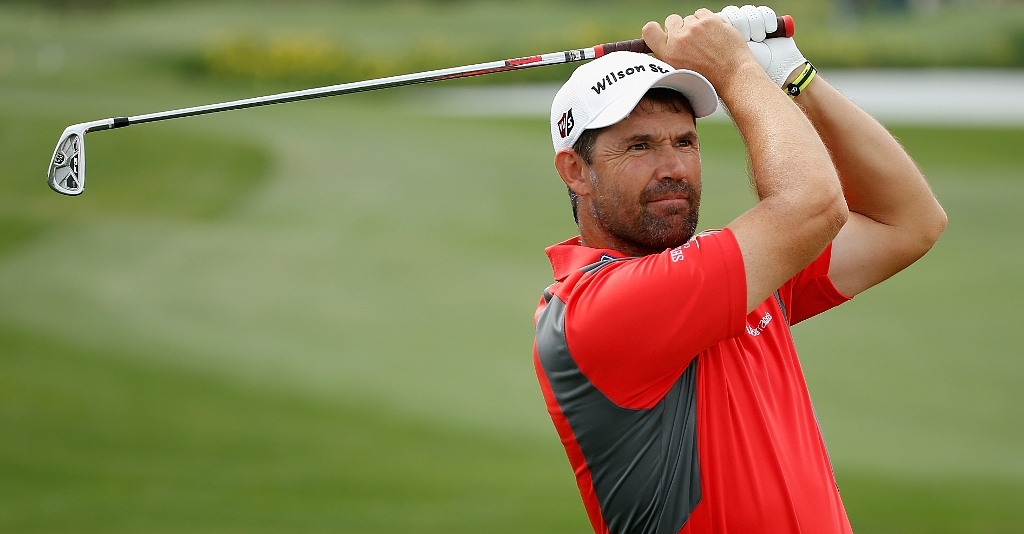 Justin Rose believes that a change of coach has changed his fortunes and put him back on the winning track.
Justin Rose believes that a change of coach has changed his fortunes and put him back on the winning track.
Nick Bradley was brought on board a Rose ship that was foundering in the turbulent seas of the US PGA Tour midway through this past season and the "fresh outlook" he has brought with him has made the world of a difference.
"Before Nick I was expending my energy on areas that weren't bearing fruit," Rose, who last month won the Australian Masters after several weeks of excellent performances in the US, told BBC Sport this week.
"Nick simplifies things and when things are simple they're easy to trust, believe and replicate."
Rose split with old coach David Leadbetter in May after an indifferent start to his third season on the US Tour led him to believe he needed a change.
Results were slow to come at first but a poor early season began to be forgotten in September when the Johannesburg-born Rose began hot up
He tied for 4th at the Deutsche Bank Championship in Boston, picked up two straight top-15 finishes and then ended the month in Texas with a share of second.
But still, while he was getting himself into winning positions, he just wasn't closing his sales – and this notably at the Canadian Open where he let a third round lead slip from his grasp with a four-over 74 that vanquished him to joint 14th.
But he remained upbeat, reasoning that if he got into position to win often enough, he would make the breakthrough eventually – and especially now that he was feeling so comfortable with Bradley's new approach to the game.
October came, Rose got within a whisker of his first US victory at the Disney Classic in Florida where he shot a course record in the first round and then, just when even his strongest supporters were beginning to believe he was indeed one of those "nice guys who always come second", he made his breakthrough in the Australian Masters at Huntingdale in Melbourne.
"That win really validated the previous three months' golf," said Rose when looking back
"I'd been playing really nicely, getting myself into contention a lot, but to win was really the icing on the cake.
"I was always going to start 2007 in a good frame of mind, but this really boosts that."
Rose, whose career has always been filled with peaks and valleys that started with him finishing 4th in the Open championship as a tender 17-year-old amateur in 1998, but saw him miss the cut in almost every event he played in his first year as a professional, insists that a new-found consistency helped him build up the steam that powered his revival in the second half of the 2006 season.
"It was really good. Week in, week out, I was getting in the thick of things," said Rose, whose previous four worldwide victories had all come in 2002 when he was still playing on the European Tour
"I was getting more and more comfortable with being in those situations and this is one reason why I won in Australia. I felt really calm and relaxed out there."
And this, in a large measure, was due to Bradley.
"Maybe I had been working too hard on technique – trying to get too perfect with it," said Rose about his unsuccessful early part of 2006
"I wasn't really playing the game. I wasn't seeing what is required in terms of getting the ball in the hole in the least number of shots. Nick helped me focus on a few key areas."
"For example Posture is crucial," said Rose. "If you're not set up correctly you've got no chance.
"I work on it day in, day out. I'm always in front of the mirror in my hotel room checking my posture."
Rose believes the most important technical change made by Bradley was lowering his right side at address so as to get more weight behind the ball and trigger the weight transfer in the back swing.
The rest has been created by Bradley's "emotional intelligence".
Explained Rose: "This means keeping my emotions under wraps, being smart out there, not wasting energy in areas that are unnecessary.
"The other thing Nick is very good on is course strategy – breaking a course down and seeing it as it should be played."
Bradley has previously told the BBC that he can see the 26-year-old English young gun becoming the British number one within a year, so maybe instead of a peak there is finally a plateau in sight for a man who has twice reached a peak only to be plunged into long, dark valleys of frustration and despair afterwards.