Malaysia banking on home advantage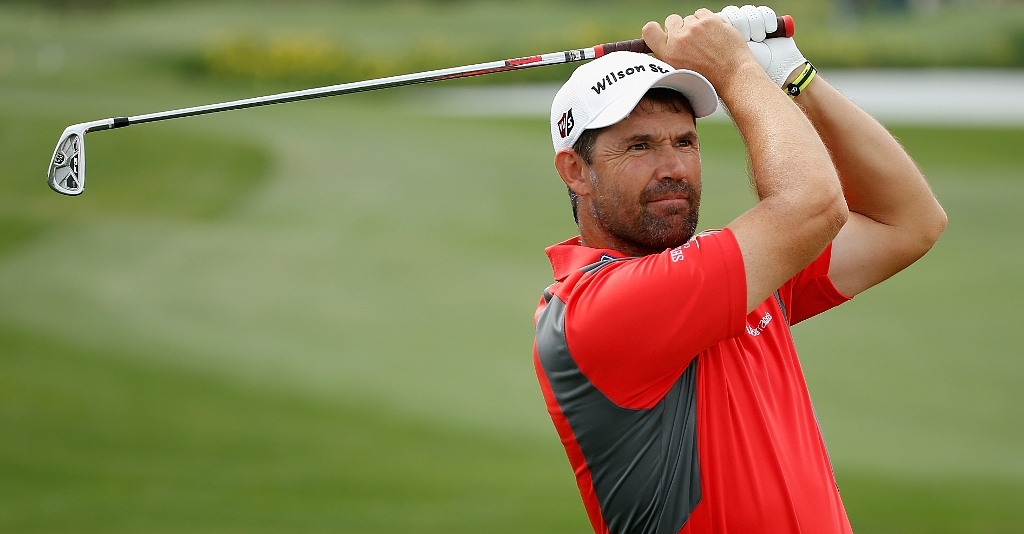 Fourteen nations will be vying for three spots at the Omega Mission Hills World Cup Asian Qualifier this week.
Fourteen nations will be vying for three spots at the Omega Mission Hills World Cup Asian Qualifier this week.
And of these, home-team Malayasia, Singapore and Philippines not only look to be among the best bets, each, in one way or another, has expressed a strong determination to book their places alongside the world's best in this year's annual World Cup at Mission Hills Golf Club in Shenzhen, China in November.
Local favourites Malaysia, represented by Danny Chia and Iain Steel,are aiming to shine at the Seri Selangor Golf Club this week and end the country's eight-year absence from the prestigious team tournament.
"This year's tournament has a different look being at a different golf course and I seem to enjoy grinding it out here.
"So hopefully we can go out and shoot some birdies and have a chance on Saturday," said Steel, who is making his fifth attempt at qualifying.
"If we make it through this time, I'll retire (from qualifying)."
The first round and third rounds will use the fourball (better ball) format while the tougher foursomes (alternate shot) format will be played in the second and final rounds.
Chia featured in the Malaysian team which qualified for the World Cup in 2000 and 2001 and is optimistic that his fourth attempt with Steel will be fruitful. But he knows that their challenge will hinge on the foursomes play, which has been their bane in recent times.
"The alternate shot is the harder format as we both use different golf balls. This week I will use Iain's ball and hopefully it will work for us.
"There is no other tournament in golf (in Asia) where you play with a partner so that is why we probably feel a little different when we are out there as a team. But we are getting used to the format," said Chia.
Filipinos Angelo Que and Mars Pucay will start as firm favourites after finishing in the top-10 in the World Cup in China last year.
But they know that the pressure of carrying their nation's flag will come with plenty of expectations.
"It is a different feeling playing here because you are playing for your country and not for yourself.
"It is always nice to represent your country. We have been playing together for a while but it is more of a mental preparation because we have done it before," said Que, the 2008 Philippine Open winner.
Pucay said: "I like the golf course. It is quite tricky with the undulating greens so you will need some great putts. I think three of us (Philippines, Singapore and Malaysia) are the top contenders here but we can't take anything for granted."
Singapore's Lam Chih Bing and Mardan Mamat, in the meantime, are relishing a return to the challenging Seri Selangor course. It was here that they last qualified for the World Cup in 2006.
"We have played in three World Cups (2002, 2005 and 2006) and it was a lot of fun. It is good to be out here representing our countries because most of the time we are representing ourselves.
It is good to change the format once in a while and play with a partner and represent your country," said Lam, whose last win came at the 2008 Volvo Masters of Asia in Thailand.
Mardan said: "We have played several times in this format and we are comfortable with it. We just have to hole some putts and give ourselves a chance. Our target is to make the top three so we just have to do our best and get the job done."
The Asian Tour is organising the qualifier on behalf of the International Federation of PGA Tours. The format of competition is the same as the Omega Mission Hills World Cup.
The Teams competing:
Ghana (Emos Korblah, Theophilus Kodjo), Hong Kong (Wong Woon Man, David Freeman), Indonesia (Maan Nasim, Sarmilih), Myanmar (Zaw Moe, Soe Kyaw Naing), Malaysia (Iain Steel, Danny Chia), Nigeria (Christian Godfrey Utubor, Edet Michael Umoh), Pakistan (Muhammad Shabbir, Muhammad Munir), Philippines (Angelo Que, Mars Pucay), Singapore (Mardan Mamat, Lam Chih Bing), Swaziland (Maswazi Mkonta, Thulane Mkhaliphi), Sri Lanka (Anura Rohana, Lalith Kumara, Brunei (Pengiran Hassanal, Faiz Damit), Mauritius (Jocelyn Savrimootoo, Rajesh Mohun), Bangladesh (Siddikur Rahman, Shahid Khan) and Nepal (Pashupati Sharma, Ramesh Nagarkoti).