Maiden win for Zions in France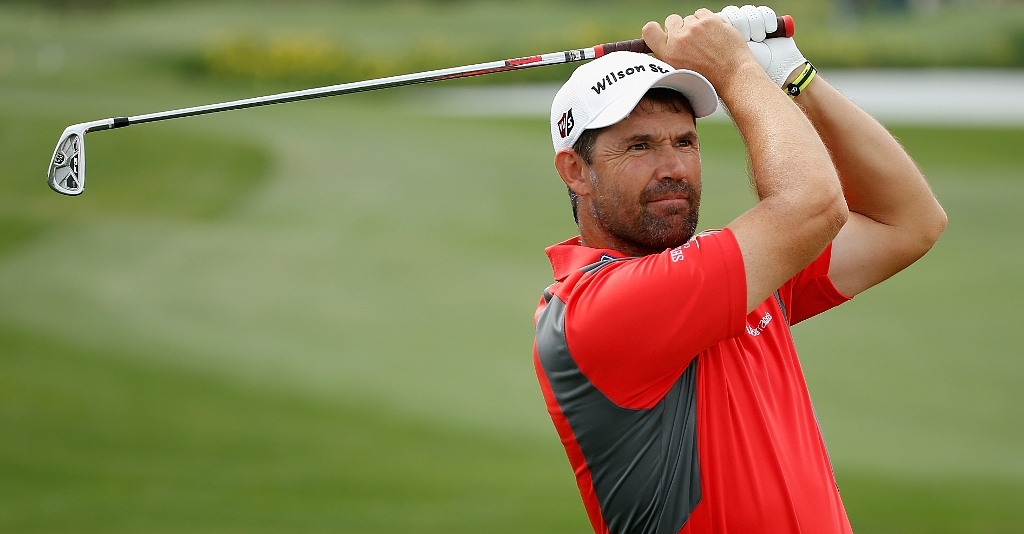 Matt Zions secured a resounding seven-shot victory over the rest of the field at the Saint-Omer Open on Sunday.
Australian Matt Zions secured a resounding seven-shot victory over the rest of the field at the Saint-Omer Open on Sunday.
It was a first win on the European Tour for Zions, who will no doubt be hoping that all his victories go as smoothly as this one.
Leading by three strokes overnight, the 32-year-old was never troubled during his final round, shooting a 69 to end up seven clear strokes clear of England's Daniel Denison, Swede Peter Gustafsson and and Scot Craig Lee.
Zions remained solid, while his closest rivals at the start of the day, Denison and Italian Federico Colombo, shot disappointing rounds of 73 and 76 respectively.
South African George Coetzee, who was three shots back at the start of play, finished with a 75. Gustafsson moved up to tied-second with thanks to a two-under-par 68, while Craig Lee shot a 72.
"It feels like I'm dreaming," Zions told europeantour.com. "The last four holes I was wondering when I could start thinking about winning, and when would be too soon that it tempted fate. I had a lump in my throat a couple of times.
"This is a huge day, it's hard to believe. My ball striking was great all week and I hardly missed any greens.
We're not out here just to collect the cheque, added Zions, who earns €100,000 in prize money. "It was nice to feel those butterflies this morning and feel the adrenaline as I was coming down the stretch. That's why we play."
Zions started poorly with a bogey at the fifth, perhaps giving the rest of the field hope for a short while, but he soon took control of the round again with birdies at the eight and ninth and 11th holes. He then went bogey-birdie from the 13th and ended off with four straight pars to secure the comprehensive victory.
"If I was one or two ahead I might've been more nervous," he said. "But I tried to treat it like any other round, and on the second I hit a beautiful four iron 220 yards to about 20 feet, so that settled me a lot. I knew it would be tough for the other guys to catch me with low scores in these conditions, so I just tried to be sensible.
"I'm supposed to be playing French Open qualifying tomorrow but there's no chance I'm going to that now. Hopefully I can get back to London tonight to celebrate this win with my wife and two little girls."
Lee, meanwhile, was thrilled with his second-place finish, his best performance on Tour to date.
"I'm delighted with that finish," he said. "I tried not to look at the leaderboard but I saw it on the 15th and saw he was six shots ahead, so I knew then that I had to focus on finishing second. On the one hand I had to go after birdies to try to catch Matt, but I didn't want to do anything silly and fall way back.
"This week has probably been the four most mentally challenging rounds of my career. The course, the wind… it has been very tough. I did think the winning score would be lower, but now it's the end of the tournament eight under is looking like a very good score.
"This is a great achievement for me. Financially it's fantastic and means it will take care of the rest of the season. Plus I'll jump a long way up the Challenge Tour Rankings."
Denison, too, was pleased with his tie for second place.
"It's awesome. This tournament is like a Majors for us on the Challenge Tour. The prize money is three times as much as normal. So second is a great result.
"Matt holed putts at crucial times and never looked like making mistakes. He played well. The turning point was the 12th when he knocked a nice birdie putt in and I three-putted from 20 feet. That was it then. I was only ever going after the runner-up spot.
"I three-putted 17th as well which stopped me going second on my own. But the prize money will shoot me up the Rankings significantly, which is where I want to be."