Mahan seeking revenge at Doral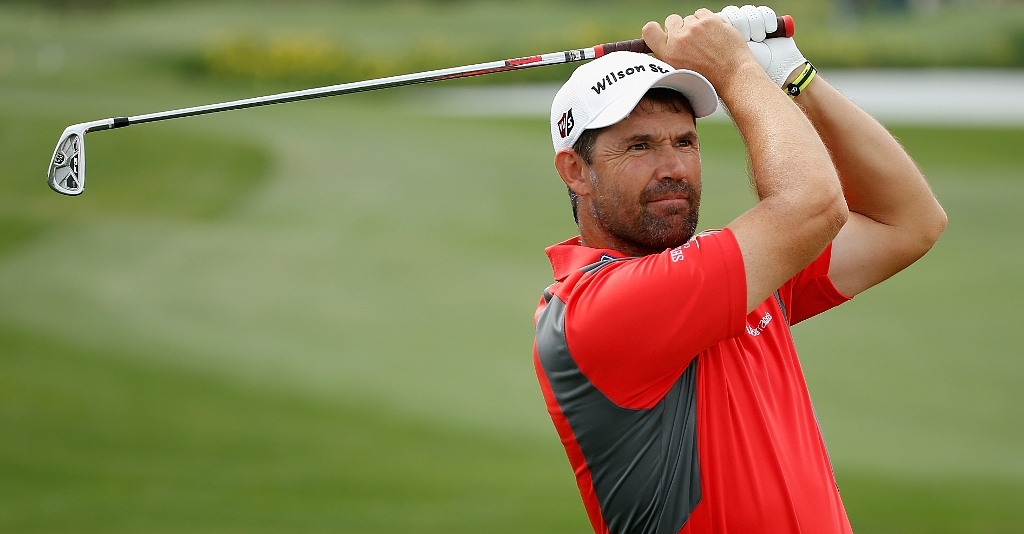 Hunter Mahan and Martin Kaymer could be heading for a face-to-face battle at the weekend – and it might suit Mahan.
The WGC-Cadillac Championship is increasingly becoming a face-to-face battle between its two-round leader Hunter Mahan and Martin Kaymer – and right now that might suit Mahan.
On the last occasion they lined up against each other two weeks ago, 26-year-old Kaymer, now the World No 1, beat Mahan, 28, in their third-round match-play battle at the WGC-Accenture Match Play championship, but now Mahan is in a position to reverse that result and get some revenge.
The difference between them after Friday's second round was only one shot, Mahan having added a 71 to his opening 64 for an 11-under 135 halfway total and Kaymer having posted a 70 to be at 136.
Understandably, then, Mahan is not letting himself get carried away.
In fact he has not attempted to hide his admiration for the German and the way he has soared into the upper echelons of World golf by winning four times in the last eight months, one his titles coming from the final major of last year, the US PGA Championship
"It's been quite impressive, his run," Mahan told the media at Doral on Friday.
"He's just been playing amazing. Obviously I played with him in the match play. He seems mentally tough and I think that's what separates him, and of course he's a great putter.
"But he's playing great. It's been pretty impressive because he's not just playing great. He's actually winning and that's what sets the good players and great players apart; the fact that he's playing great and winning golf tournaments. He's not just up there every week."
Mahan is no journeyman himself. He won twice last year, his finest victory coming in the WGC-Bridgestone Invitational. Add to that, another three top 10 finishes so far this year with a second at the AT&T Pebble Beach National Pro-Am and its pretty clear Kaymer can't afford to underate his threat.
Mahan was five shots clear at one stage on Friday, but bogeys on two of his last five holes brought him back to the pack.
A disappoitment yes, but Mahan insists he is fine with where he is.
"Obviously the wind from this morning was kind of changing the course a little bit, but it got a little softer out there throughout the day," he said.
"The course is still in good shape. Played pretty well. I hit a lot of good shots. Just didn't finish as strong as I would have hoped. But I'm pretty happy with where I am."
Mahan is hoping to join Tiger Woods, Darren Clarke, Geoff Ogilvy, Phil Mickelson and Ernie Els as the multiple owner of a World Golf Championships title this weekend and is also seeking to become just the third wire-to-wire winner of the Cadillac Championship, a feat he has so far never accomplished.
With all of the World's very best talent in the Cadillac field, including Italy's Francesco Molinari, who is tied with Kaymer just one shot back, it's a tall order, but Mahan does have good memories of a string of strong weekend finishes to drive his ambition.
He closed with a 65 to defeat Jay Williamson in a playoff at the 2007 Travelers Championship.
He made the cut with a shot to spare in Phoenix last year then whisked up a pair of magical 65s over the weekend to win the event.
And then there was that 66-64 finish at Firestone that earned him his Bridgestone title.
"Everything's good right now," Mahan said. "I just have to go trust it and you know. It's 36 holes left, so it's hard to sit there and think that, well, I should finish; I should be in contention on Sunday.
"Half the tournament is already over. There's a long way to go. It's just weird how sometimes you have good starts and poor finishes, and poor starts and good finishes. You just never know what's going to happen. You just have to be on your toes and that's why everybody keeps working.
"This game is unforgiving and you always have to keep working. You can't think you've figured anything out." Mahan concluded.