Mahan in front at storm-hit Doral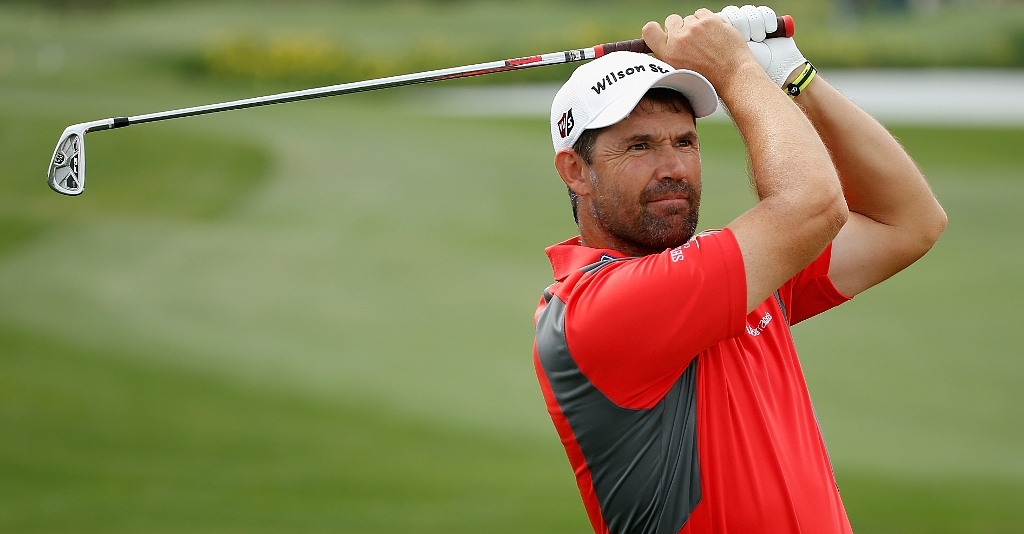 Doral's Blue Monster took a pounding on Thursday – first, during a violent thunderstorm, then by some of golf's greatest players.
A storm bringing with it 50 mph gusts toppled two TV towers, uprooted 17 young palm trees and sent the monster scoreboard at the 18th hole crashing to the ground in Thursday's first round of the WGC-Cadillac Championship at Doral's Blue Monster in Miami.
And then, after being softened up by the storm, Doral's pride and joy took another pounding from the stellar field that included the vast majority of the World's finest professional golfers
Hunter Mahan, who would be at 7-under after 11 holes and leading the field by two when darkness ended the storm-delayed first round, showed no mercy as he ripped into the for-once defenceless course.
"I guess with that storm, it brought some tranquility to the golf course," said Mahan, who hadn't missed a green and never come close to a bogey. "Because there was just no wind (after the storm had passed) There was nothing out there."
By "nothing", Mahan meant a course with no teeth and except for a still-struggling Tiger Woods and his group, a good many took advantage of the benign conditions
The featured group – it included the top three players on the Official World Golf Rankings list – certainly lived up to expectations.
Martin Kaymer, in his second week as the new World No. 1, opened with three straight birdies and was 5 under through 10 holes. World Golf Championships-Accenture Match Play Championship winner Luke Donald (No. 3) birdied the 10th hole to join him at 5 under, while Lee Westwood (No. 2) was at 4 under.
"I had a fantastic start," Kaymer said. "But to be honest, it was not that difficult today. You can see the scores. A bunch of people are under par, so it doesn't seem that difficult."
Mahan went out in 30 on the back nine, which included birdie putts of 35 and 40 feet.
At 7 under, he was two shots clear of early starter Charley Hoffman, who had posted a 5-under 67 and was among only nine players in the 66-man field who were able to finish the round.
Among those at 5 under with still more golf to play in the first round were 19-year-old Ryo Ishikawa of Japan and 48-year-old Vijay Singh, who only got into this tournament last week. Two of America's recent best, Nick Watney and Matt Kuchar also were at 5 under.
In the group that drew the largest galleries, Tiger Woods, Phil Mickelson and Graeme McDowell never really found any momentum.
Mickelson made a birdie late in his round and was at 2 under through 15 holes, one shot ahead of Woods and McDowell.
The trio were on their way to the 10th tee to start the round when dark clouds gathered and the siren sounded to stop play. Players on the course were brought into the clubhouse, and that's when the action began.
Gusts that reached up 52 mph blew down the large, manual scoreboard – a traditional fixture at Doral beyond the lake to the left of the 18th green – and left it in a pile of junk.
A stationary camera in a TV tower behind the ninth green captured video of another TV tower behind the eighth green crashing down into a bunker.
Moments later, the same camera went from showing green grass to a gray sky and then went blank. The tower where it was stationed was blown over backward into a pond, with the camera going to the bottom. Divers had to retrieve it.
No one was injured, and the course was left undamaged.
For Mahan and most others, it was better than that. It was left relatively defenceless.
"The course is in perfect shape," Mahan said. "Good players and a good golf course and benign conditions, you're going to have some good scores."
He was right – certainly in so far as he was concerned, but no so much in Woods's case
Woods missed five birdie putts inside 15 feet on his was to a front nine of 37, and never threatened to do anything exceptional to catch-up with the leaders.
On the par-5 12th, he hooked his drive so badly it nearly went into a water hazard that not many people had ever seen.. But he managed to stay out of major trouble and finally got into the game with a pair of birdies before play was suspended.
Mickelson started fast, with a massive tee shot on the 12th that led to his second birdie, but he struggled to maintain the momentum and had to make a late birdie to stay one shot clear of Woods.
"We didn't play our best, but we didn't play terrible," Mickelson said. "We're in good position tomorrow to come back out, finish the round strong and play our second round."