Mahan can't wait for the Open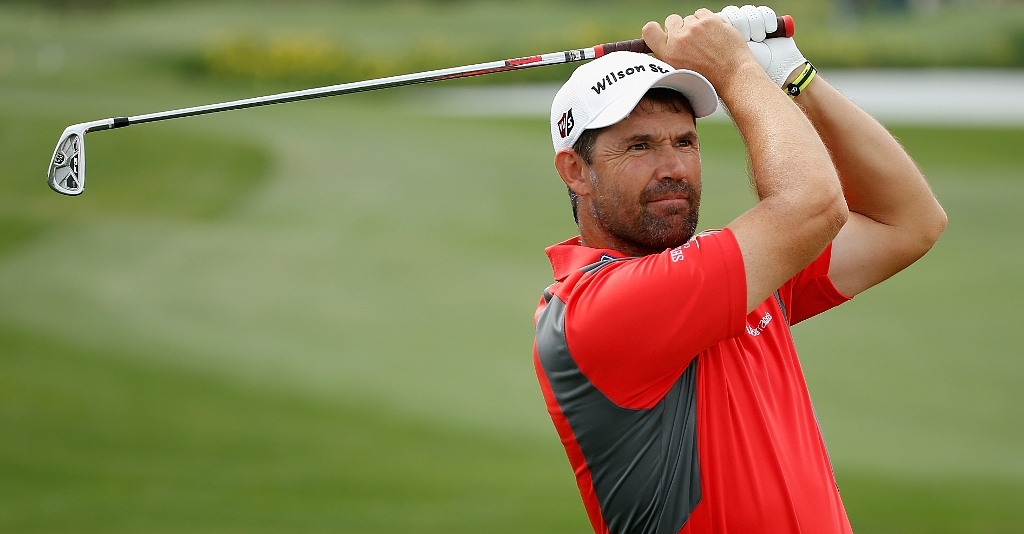 Hunter Mahan is one American young gun hoping to take his recent good form into the Open Championship at Turnberry.
Hunter Mahan is one American young gun hoping to take his recent good form into the Open Championship at Turnberry.
The Californian equalled the course record with a 62 on the second day of last week's AT&T National and eventually finished in a tie for second behind Tiger Woods.
That was the latest in a string of positive results for the 27-year-old, including sixth at the US Open and fourth at the Travelers Championship.
And Mahan is confident of challenging for a maiden major on Scotland west coast from July 16-19.
"I've got a lot of confidence in what I'm doing and the player I'm turning into," Mahan said.
"I feel like I can win every tournament that I play in, so that's always a good feeling.
"I'm very proud of how I played. I can't really think into the future but I'm excited about what I'm doing right now. I feel I can't wait for the British Open to start. I'm really looking forward to that week. I love playing over there.
"This gives me a lot of confidence that I know I can shoot a low round at any given point."
Mahan, still looking for the second victory of his professional career after a maiden win in 2007 at the Travelers, has decided rest and recuperation for a week following a successful three-week stint in the States is the best preparation before heading to Turnberry.
"I'll probably put my clubs away, probably won't see them for a while," he added. "I've been on the road for three weeks, playing great for three weeks, but it's been a grind.
"Anytime you play a (US) Open it's a grind, and especially this year being five days of that. And then playing last week, kind of being in the hunt there a little bit, I was behind Kenny (Perry) and Kenny played great.
"But I'm just going to throw them away, relax. I want to be fresh, because any time you play a major it's tough. It's going to be tough.
"Turnberry, I've heard it's a great course. I haven't seen it, but I know it's going to be hard, so I need to be mentally rested and really focused on the task at hand."
Another American with reason to celebrate a top-five finish behind Woods at the weekend was Bryce Molder, whose prize money for fourth place at Congressional was enough to earn him an exemption into the Open.
Molder jumped to the top of the money winners' list in a six-tournament PGA Tour series that began at the Players Championship in May, the top two earning a tee time at Turnberry.
Molder topped the list with $856,100, having leapfrogged Paul Goydos, who finished second on $772,427, and Ricky Barnes, the US Open joint-runner-up, who could only finish at nine over in the AT&T National.
With the Open having last visited Turnberry in 1994, the two-time Walker Cup player revealed he will be one of the few American entrants to have played there.
"I've never played in the Open Championship," Molder said. "I've played in the Palmer Cup and the Walker Cup, match play events in amateur golf and college golf.
"I love playing golf over there. I played Turnberry once, and it was just magnificent, so I'm looking forward to going back."