Magic shot gives Langer Allianz win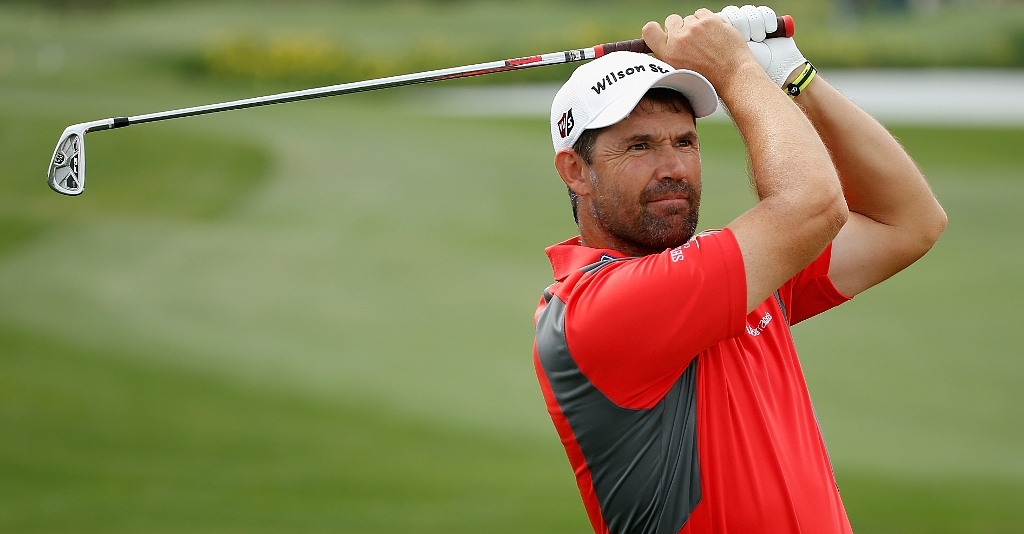 When Bernard Langer buried his ball in a bunker during Sunday's first play-off hole, he also seemed to have buried his hopes.
When Bernard Langer buried his ball in a bunker during Sunday's first play-off hole at the Allianz Championship, he also seemed to have buried his hopes.
Germany's greatest ever golfer who is now a permanent Boca Raton resident was looking to claim a first home-town win on Sunday when his approach shot flew into a bunker and plugged.
After Langer's missed four foot putt for victory at the 71st of the regulation 72 holes just half an hour earlier, this latest blow seemed to be making it clear that this wasn't going to be Langer's day and that his play-off rival, John Cook, would be the man who carried off the winner's trophy.
It would take a miracle to achieve any other result it seemed – until Langer went into the bunker and actually produced one.
He brilliantly blasted the buried ball out of the bunker and then watched in near disbelief as it ran across the green and dived into the hole for one of the most vital and amazing eagles he has ever seen, let alone created.
It enabled Langer to defeat John Cook on the first extra hole of Sunday's sudden-death in front of family and friends at Broken Sound.
"I didn't want to make it that exciting," Langer said with a clear measure of relief afterwards.
"It's very emotional because I was able to win in front of my family. When I saw the lie was plugged, I was just trying to get it within 4 feet. You could probably put me in there 50 times and I probably wouldn't hole it again.
"I've won a lot of tournaments around the world," he said, "but this probably ranks in the top three in my career."
The others? They would have to be his two Masters victories
"Hall of Famers do things like that," Cook said of Langer's magical winner. "That's why they're Hall of Famers. I've now played in three playoffs in my career. I've shot 1 under and I'm now 0-3. I can tell you it's no fun to lose in a playoff."
Cook (67) appeared to be in control of the playoff when he reached the par-5 18th hole in two shots. He was looking at a 30-foot eagle try and an almost certain birdie.
"I saw he had a buried lie, so I'm thinking I might get away with two-putts to win," Cook said. "When I saw his ball come out, I'm thinking, 'Well, this is going to be close, so I'll just two-putt and we'll go to the next hole.'
"All of a sudden it goes in the hole and now I have to make it."
He almost did, but his long putt lipped out and he had to accept second place.
The stirring climax capped a dramatic day of golf which, at one stage, saw eight golfers locked together as they battled for the lead and it wasn't until Langer birdied the 13th that he managed to break the deadlock and inch in front at 17-under..
Cook joined him at 17 under when he birdied the 72nd hole and when Langer missed that four-footer at 17 a little later and then parred the last, the sudden death play-off was on.
"I felt like I had a good putt at 17, so it didn't bother me that much," Langer said. "I knew what I had to do at 18, and I was able to do it."
Three months after he suffered a pulmonary embolism, Joey Sindelar challenged for his first Champions Tour title, but came up one shot short after a 67. Gene Jones (66) finished alone in fourth.
Major winners Nick Price (70) and Tom Lehman (69) were among the eight front runners who earlier were tied for the lead, but both double-bogeyed the tough par-4 15th hole and slipped out of contention.
Former major winners have won the last three Champions Tour events – Tom Watson, Fred Couples and now Langer.
"This, I believe, shows just how strong this tour is," Cook remarked. "It takes great golf to win out here. For anyone to think otherwise, they're very misguided."