Magic chip does it for Rose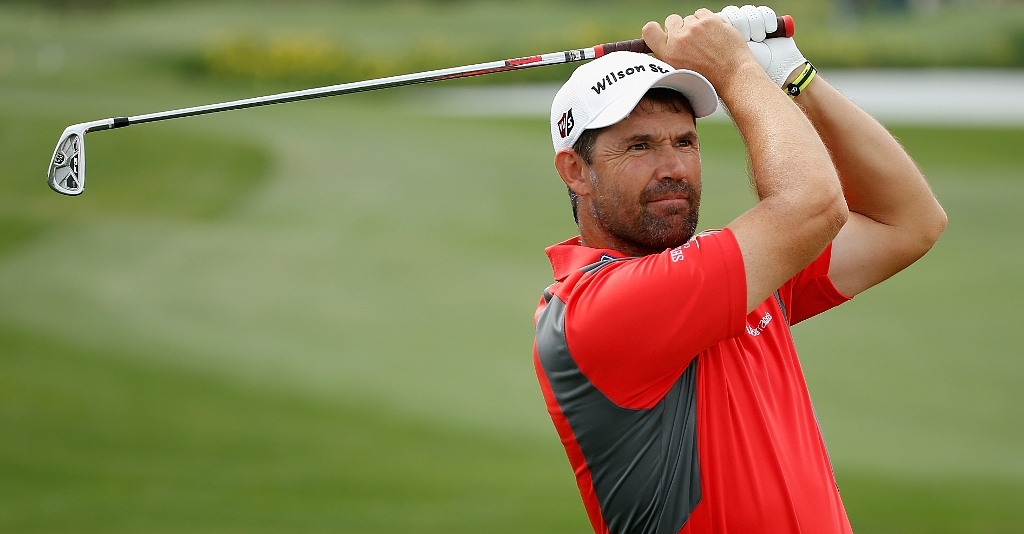 It was close. Oh so close! But in the end, a magical chip for an unexpected birdie at 17 did it for Justin Rose.
It was close. Oh so close! But in the end, holing out with a magical chip for an unexpected birdie at 17 did it for Justin Rose.
It gave the lanky Englishman the closing level-par 71 he needed to earn an impressive wire-to-wire victory by two shots over the pursuing Australian John Senden and earned him his biggest career victory ever at the BMW Championship at a wet and rainy Cog Hill Golf and Country Club in Lemont, Illinois.
It was big, this victory, because as the third leg of the FedEx Cup play-off series, it not only earned him more than a million dollars and secured him his place among the 30 who will go forward in to next week's FedEx finale at The Tour Championship at East Lake in Atlanta, it has also hoisted him into the top five who are positioned to win the four-tournament contest's $10 million outright if they win the Tour Championship.
Senden made a great fight of it going down the closing stretch and when Rose came up short of the 17th fairway after teeing off with a three wood, Senden, who had split the fairway with his driver and had a straight forward wedge into the green, looked set to draw level with Rose.
Instead Senden found a bunker guarding the left side of green and after blasting out and needing a six foot putt for par, he had to watch Rose cooly chip his ball onto the green and then punch the air in delight as it hit the pin and dropped into the hole.
That put Rose two up with one to play and a solid par against Senden's par gave the Englishman a 13-under 271 total and ensured he went on to claim his third and most important US PGA Tour victory.
"The manner in which I won this tournament rates as high as the best tournament I've ever won; if only because I did it going wire-to-wire," he said afterwards.
"I think mentally this is the best I've ever been in terms of being very under control with my emotions, being very calm, being very aware of the situation and feeling comfortable with it.
"I may have had better ball striking weeks as a whole, but I think this week as a competitor and as a professional, I think it was probably my best ever performance."
Rose turned professional at age 18 the day after finishing fourth as an amateur at the 1998 British Open but it took him 21 embarrassing European Tour events before he made his first cut.
Likewise when he joined the US PGA Tour his career looked full of promise, but he never really realised his exceptional potential.
His had been a career filled with great promise but much of it unrealized – until he came through with two US victories last year.
He was something of a frustrated man when he arrived at Cog Hill, though.
He had claimed four top 10s this year highlighted by a third place finish at the Arnold Palmer Invitational, but it had been a trying see-saw season that left him outside of the top-30 bubble coming to Cog Hill.
For example, after missing the cut at the PGA Championship, he had hit back with an excellent sixth at the first FedEx playoff event, the Barclays, only to finish in a disappointing tie for 68th at the Deutsche Bank two weeks ago.
In hindsight that was almost certainly a good thing because it brought him to Cog Hill feeling and saying it was a do-or-die time in his life and that he had nothing to lose and promptly went out in a swashbuckling manner to win wire-to-wire with a performance that saw his confidence grow day by day.
"Sometimes when you're not playing well in this game, playing well seems a mile away," said Rose. "You're watching Webb Simpson and Chez Reavie coming down the stretch and they're making putts and hitting great shots and obviously you're imagining the pressure that they're under and they're still able to do that.
"You think, wow, their game must be in such great shape, and then all of a sudden the next week you're doing the exact same thing.
"It's such an important lesson to learn looking back with the benefit of hindsight now that knowing the next time you're in that situation it's just a day away or a round away.
"That's the great thing about this game is it always tests us and it always keeps sort of dangling a carrot and making it tough."
For Senden, day four at Cog Hill was not nearly as rewarding.
He shot an error-free two-under 69 to finish alone in second at 11-under, but it was not enough to overhaul Rose or clinch an automatic qualification for a place in Greg Norman's Internationals at the Presidents Cup against the USA in November.
That honour went instead to fellow Australian Geoff Ogilvy who shot a 69 to finish three shots off the pace in third.
Rose began the rainy final day with a four-shot cushion, but saw his lead cut to three when he bogeyed the second.
With no one behind him mounting a charge, Rose held steady, however, and indeed, actually increased his advantage to five with back-to-back birdies at six and seven.
But after opening with eight straight pars, Senden suddenly came alive and began to exert pressure on the leader when his birdie at nine combined with a Rose bogey on the same hole, again cut Florida-based Rose's lead to three entering the turn.
Senden added another birdie at 10 and then watched as Rose wobbled a little going down the stretch with a bogey at 16 that reducing his lead to just one shot and set up what was to be an edge-of-the-seat thriller.
The rest is history with Rose sure never to forget the chip that sealed his victory and may well have set him on a higher plain as he heads off to East Lake next week.
BMW TOP 10 LEADERBOARD
271 Justin Rose (Eng) 63 68 69 71
273 John Senden (Aus) 68 66 70 69
274 Geoff Ogilvy (Aus) 69 68 68 69
276 Luke Donald (Eng) 75 66 67 68
277 Webb Simpson 65 68 73 71
278 Jason Dufner 71 68 71 68, Camilo Villegas (Col) 68 73 71 66
279 Chez Reavie 69 70 70 70
280 Brandt Jobe 75 64 69 72
281 K J Choi (Kor) 67 71 73 70, David Toms 71 66 73 71