Mac's back on top, but Tiger's close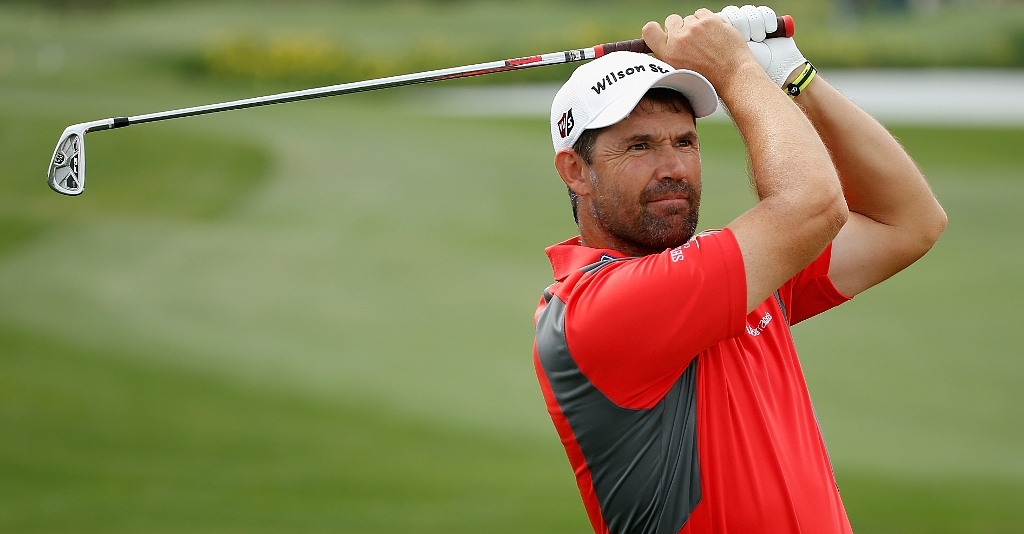 It's not often you can shoot a 75 and stay in the lead, but Rory McIlroy has done just that in the Dubai Desert Classic.
It's not too often that you can shoot a 75 and stay in the lead, but Rory McIlroy did just that in Saturday's third round of the Omega Dubai Desert Classic.
After a disastrous three-bogey-three-hole start that sent the 21-year-old Northern Ireland overnight leader tumbling down the scoreboard on a day when almost all the front runners were doing the same thing to differing degrees, McIlroy kept a cool head and managed to fight his way back into contention.
By the end of the round he was back on top of the leaderboard in a three-way tie with South African Thomas Aiken and Denmark's Anders Hansen.
Hansen had mixed three birdies with two front-nine bogies to shoot a 1-under 71 and Aiken, who struggled all day to drop his putts, finished with a frustrating 74.
And Sergio Garcia? Yes the same one who had shared 2nd place with Aiken overnight, had taken over the lead when McIlroy threw it away at the start of the round and then played so solidly in the difficult conditions for most of the round, there was the hint that this might be the week that he make his big comeback to the winners rostrum.
But victory, though still possible, looked a little bit further away after a closing stretch that included only one birdie against three bogies and then, while still leading, a double-bogey at the 17th that dropped him back into a tie at 7-under with a log-jam of seven that included Tiger Woods.
Tiger Woods, did you say? The same Tiger Woods who shot a sizzling 66 on the difficult Majlis Desert Course here at the Emirates Golf Club on Friday?
Yes that's right. It's the same World No 3 who has not won in 15 months and clearly the word erratic is still part of his golfing vocabulary.
Today, like McIlroy, he opened with a bogey burst, in his case, a brace on the first two holes, and although he managed to post four birdies and an eagle, he negated that with two more bogies and a double bogey which poured some cold water on the suggestion he was about to step up and take command of the golfing world again.
On most other days, rounds like these would have severely hurt chances – and badly. But not in windy Dubai on Saturday.
The front runners at the back of the field caught the worst of it and it's left the race wide open to at least 10 of them – the trio in the lead at eight under, and the seven, including Woods and Garcia, who are just one shot back.
There might also be winners lurking among the next 10 players, Lee Westwood included, who, at worst, are no more than four shots off the pace.
Woods, has not been as close to winning in the 15 months since his life was torn apart by the scandal that erupted around his secret life of extramarital affairs and was clearly very happy with his current situation, even though he has always been a better front-runner than a pursuer.
He told Sky Sports: "I'm still in the ballgame. There are a bunch of guys there with a chance, and with the weather tomorrow you never know."
Woods closed with a 65 to triumph in Dubai in 2008, but does not expect that to give him any psychological edge tomorrow.
"It's different conditions here (than in 2008), it's way different now," he added.
"If we get it like this tomorrow it will be a heck of a task, (but) it will be a lot of fun."
Garcia, whose barren run extends even further than Woods' – right back to November 2008, in fact – was pretty philosophical about his double bogey at the 359-yard 17th.
He said: "It was unfortunate, I thought I was doing pretty well in the conditions. I didn't play the back nine that badly, I was holding it nicely and I had a couple of chances to get to 10 (under).
"The good thing is that I'm still in it, I could have had a one-shot lead, but that's the way it is."
McIlroy led at the end of the first and second rounds but his hopes of a wire-to-wire victory looked distant when he bogeyed four of his opening seven holes on Saturday.
However birdies at the ninth and 12th left him three over for the day but still firmly in contention.
He said: "The conditions were a lot different and I got off to a rough start, but I thought I steadied the ship really well. To be four over through seven and play the last 11 holes in one under is a pretty good effort."
Alvaro Velasco of Spain shot the best round of the day with a seven-under 65 to go into a share of fourth, and it was no coincidence that he was among the earlier starters who avoided the worst of the blustery conditions.
Martin Kaymer's quest to depose Lee Westwood as world number one looks almost certain to be unsuccessful this week.
The German needs a top-two finish in Dubai to climb to the top of the rankings but a four-over-par 76 left him in a tie for 47th.
Westwood, who missed the cut in Qatar last time out, is faring much better this week and a level-par round left him at five under overall.
He told Sky Sports: "It was a really grinding day, especially this afternoon. We'd seen people go out this morning in probably the easier conditions and shoot some low scores.
"I thought I should have shot 70. I didn't make a putt over about six feet so that was the main problem. But I played quite solidly, didn't make too many mistakes and I might have a chance tomorrow."