Lytham Notebook – Thursday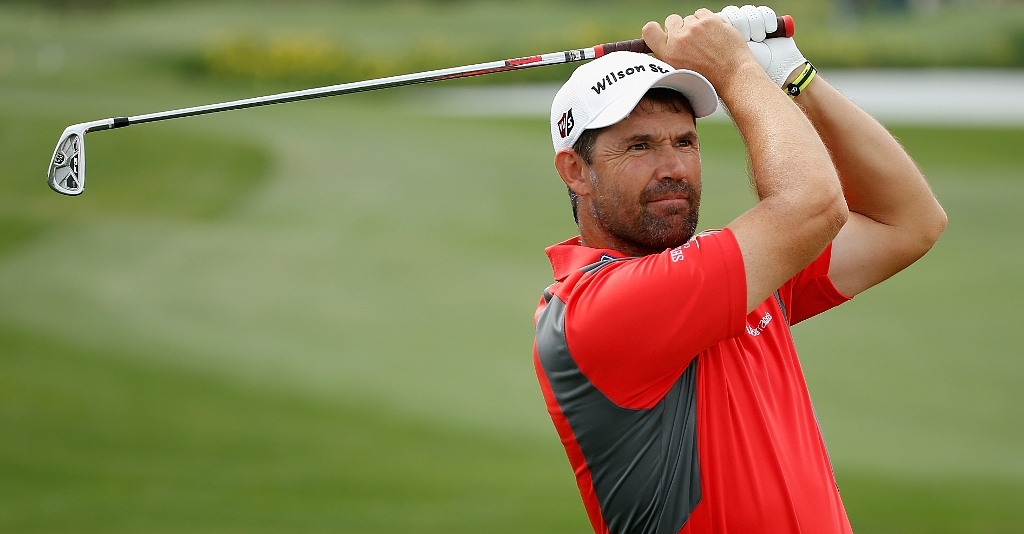 Matt Cooper is reporting live from Royal Lytham on the first day of action at the Ricoh Women's British Open.
Matt Cooper is reporting live from Royal Lytham on the first day of action at the Ricoh Women's British Open.
1.30pm
I grabbed a quick chat with the winner of a competition we held last week, Rachel Burrows from Redhill. Her prize was a place in the Ricoh Women's British Open pro-am here at Lytham earlier in the week.
She got to play with the multi-major winner and Korean star Se Ri Pak who proved to be a great companion around the testing links.
Pak and her American caddie were high-fiving Rachel every time she made par.
Did that happen often? "I did okay," Rachel says. "It was easily the toughest course I have played but also the best prepared one. It was just fantastic. Se Ri's caddie said that the bunkers were about one storey deep but they looked brilliant. I scored on five or six holes for the team and had to pick a few times, but then we all did. It was a great experience."
It isn't Rachel's only brush with golfing fame however. A few years ago she played in the Derbyshire county team with Mel Reid.
"She was so talented," Rachel remembers. "She used to just walk up to the ball and hit it. She was a bit younger than me but we did both play off the same handicap for a while. Then she got very good very quickly!"
1pm
Reid didn't have a good day – she refused to use her injured wrist as an excuse but it is clearly something she would be having treated if it weren't for a series of big events (Evian last week, the Open this week, the Solheim Cup next month).
On a brighter note she was glowing about her marking of Zinedine Zidane in the recent LET charity football match in France. "I was concentrating so much I didn't realise it was him at first," she said. "A bit embarrassing really because I was trying to take his legs out."
12 noon
Stood on the 17th tee Ji Yai Shin shocks her playing partners by launching her drive about 125 yards left of the fairway – and it wasn't a hook.
Brittany Lincicome, a relaxed and chatty character, turns to the gallery and asks them if any of them were expecting it. We all shake our heads in shock.
Not as much shock as the three-ball walking up 16 got as the ball closed in on them!
I grabbed a word with Lincicome after the round and she admitted that she was a little baffled. "She said to me it was 40 yards shorter going via the 16th fairway," she explained. "I'm not so sure though. And anyway she missed the 16th fairway, found rough and couldn't get much of a 3 wood on it."
I also asked Kristy McPherson, one of the three players on the 16th fairway, about the plan. "I thought for one horrible minute that Morgan had played the wrong ball," she said. "But it was okay. Curious idea though."
Everyone acknowledged it showed lateral thinking and Shin herself argued that it made sense because of the pin location.
Unfortunately she ended up taking six. Lincicome, following the conventional route, made four.
11am
Out on the course I bump into the boyfriend of Australia's Anna Rawson. He is a talent agent in Hollywood. "A bit like Ari?" I ask, referring to the legendary Ari Gold in Entourage. "You won't believe this," he replies excitedly, "but I was name-checked by Ari in the first episode of the new season. He says that he doesn't want to lose a client to me."
I'm a bit star-struck.
Even more so when we discuss The Larry Sanders Show. "Garry Shandling's a funny guy," he says. "Nice guy too."
Okay, this guy lives in California, he goes out with Anna Rawson, he knows Garry Shandling (well, enough to say he's a "nice guy" at least) and he is name checked by Ari Gold.
Oh, and he's just told me all of this in about as matter a fact manner imaginable. Lucky bloke.