Lytham Notebook – Friday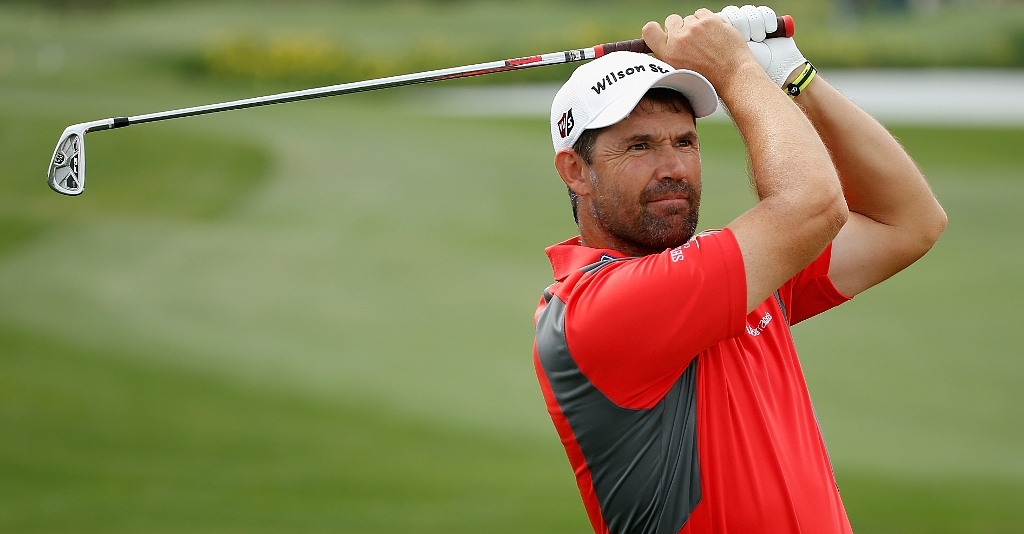 Matt Cooper is reporting live from Royal Lytham on the second day of action at the Ricoh Women's British Open.
Matt Cooper is reporting live from Royal Lytham on the second day of action at the Ricoh Women's British Open.
Get twittering
Don't forget that this year's Ricoh Women's British Open is going social media-crazy.
You can sign up to read their tweets on Twitter and can also join them on Facebook (you can sign up to Golf365 and MattGolf365 while you're at it!).
The RWBO Facebook page is well worth visiting because there are some excellent prize competitions every day of the tournament.
French fightback
It's great to see Gwladys Nocera putting a good second round together.
Yesterday she had a nightmare score of 91, completing the last 12 holes in 17 over par.
Watching her on the final tee she looked utterly shell-shocked and had to face some awkward questions from the press afterwards.
Except, of course, that she didn't have to face the press – she could have walked on by, as plenty of struggling players have done before and will do again.
With tears in her eyes, and as the current leader in the Solheim Cup rankings, it took great strength of character to explain what had happened.
This morning those qualities have been out in force again as she restores some pride with a round that is currently level par through 14 holes.
Allez Gwladys. Bon chance.
The dangers of day-dreaming
I'm sure I'm not the only man in Lytham who has day-dreamed about sweeping one of the ladies on and around the course off her feet this week.
Last night I actually did it.
Unfortunately I did it literally rather than romantically when I took the tight line around a blind corner and discovered too late that Yani Tseng had done the same thing from the opposite direction.
Two weeks ago Golf365 editor Dave Tindall almost injured the Italian amateur Matteo Manassaro with a stray shot on the par-three course at Turnberry, but it didn't stop the youngster making a bold big for glory.
Hopefully Yani will also follow suit – quite apart from anything else I've backed her.
Conditions
Discussing the course with specatators, players and caddies there seems to be a feeling that mistakes are currently costing two shots rather than one.
There is so much to consider: a huge number of bunkers (many of them deep, leaving exceptionally difficult recovery options), quite a few blind or semi-blind shots, narrow fairways, rough that is very thick in places and humps and bumps that can kick even a good shot in the wrong direction.
But when the wind blows Lytham is a brute. Why? Because the course changes direction all the time so every hole demands a new assessment of what will happen to the ball in the air. And to add to the confusion the wind is blowing from a completely different direction this morning.
Final hole heroics
It has been a very memorable week in the life of Stoke-on-Trent amateur Rachel Jennings.
On Monday she was one over par playing the par-five 18th hole in final qualifying at Fairhaven.
She was in the last group of the day and her coach told her she probably needed to hole her chip for eagle to guarantee a place in the full field here at Lytham.
She took her 56 degree wedge, executed the shot as planned and watched it drop into the cup!
Today she was supported by excited family and friends who witnessed a repeat of her final hole heroics.
This time it was a long putt from off the green that guaranteed her three (for birdie this time rather than eagle) which she greeted with a bouncy skip and jump towards the hole before acknowledging the cheers of the crowd in the stands.
An eight over par total of 80 wasn't what she was hoping for, but the experience more than made up for it. "I loved every second," she said. "It was awesome."
El Hombre Arana
There was a cute little scene outside the clubhouse last night as Paula Marti's little son ran around playing in his Spiderman outfit.
Perhaps his golfing hero is Camilo Villegas whose gymnastic attempts to read the line of his putts have earned him the nickname El Hombre Arana (Spanish for Spiderman).