Lyoness Open – Levet can't wait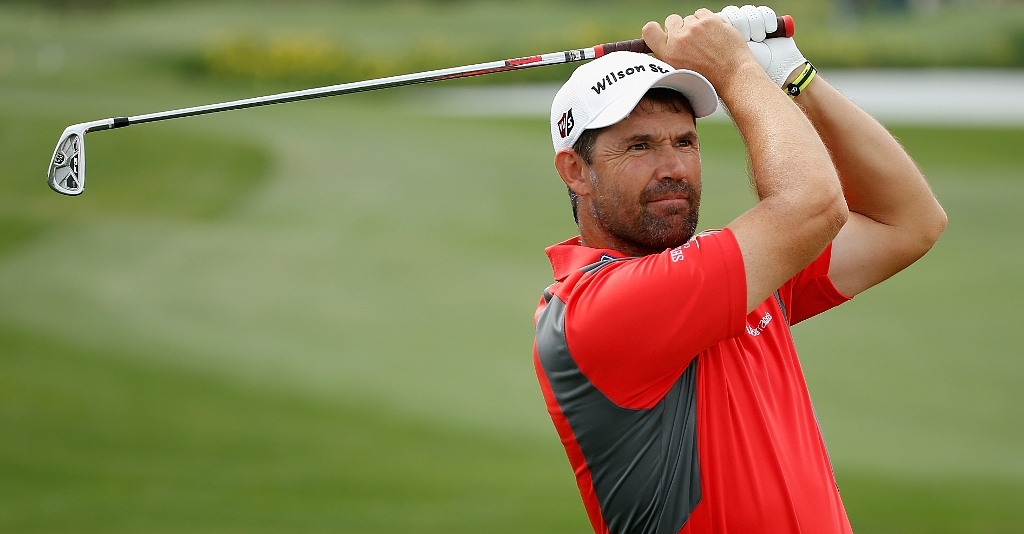 Thomas Levet will be teeing off in the Lyoness Open in Austria on Thursday with a bright new outlook on life.
Things had been pretty grim for the Frenchman until two weeks ago when he ended a 2012 drought that had started out with him breaking some ribs and had moved on from there to 11 miserable cuts.
But he broke the drought at the Castle Stuart links in the Highlands of Scotland two weeks ago when he rediscover some of his old form and saw it take him to a top-five finish.
Now, fired up even more by his work as a Canal+ commentator during last week's Open at Royal Lytham and St Annes, he says he can't wait to get his teeth into the Diamond Country Club's new Championship course at Atzenbrugg in lower Austria.
Levet has never played the Country Club's Diamond Course, but based on his high expectation of Austrian courses in general, he is looking forward to the experience.
"The courses in Austria are great," he told European Tour.com on Tuesday. "The greens are always good and the terrain is fantastic so I always look forward to going there.
"All the Austrian Opens I have played over the years have been played on fantastic courses, so I am really looking forward to it. I am also one of the few German-speaking players in the field, so it gives me a chance to practice (the language) a little!"
On his dramatic turnaround in form in the Scottish Open, Levet said: "Castle Stuart got me mentally right, and it was good to get four good rounds under my belt as I have not had too many of thosen lately.
"Also watching all the players at The Open taught me a lot. Not only did I see how patient the top players were, but I also learned how much I miss the game when I' not playing.
"It's a very good mental exercise as you are frustrated wanting to be out there, and that is motivational. It makes you want to play so much. I am really looking forward to playing Austria now."
Levet finished just two strokes shy of the play-off at Castle Stuart and while he was not to win this one, his new found form helped him shrug away all the bad memories of recent months a give him a new, positive mind set
"All the injuries are behind me," he said this week, "and now I am looking forward to the season. I have no more excuses. I had three months to practice, and then three months to find my form. Being impatient cost me, as I wanted to come back from the injury too quickly.
"It takes time to get back into playing form and then longer to get back into scoring form, as the two things are very different. Then to get back to winning form takes even longer still. I wanted to win from the start, and that doesn't happen.
"I am not far from winning form now, though. The Scottish Open showed how close I am, so it is in the back on my mind that I could do well in Austria."
It will help Levet's chances, of course, that most of the European Tour's big guns are taking a break this week following last week mentally-draining 141st Open Championship in Lancashire.
They include World No 1 Luke Donald, World No 3 Rory McIlroy, who has been elbowed out of second place by Tiger Woods, World No 4 Lee Westwood and Justin Rose, the current leader of the Race To Dubai Money List.
But Levet certainly won't be without opposition.
Playing one fourball ahead of him with solid, seasoned Englishman Kenneth Ferrie are two of mainland Europe's most exciting finds of the season, Austrian Bernad Wiesberger and Denmark's Thorbjørn Olesen.
Oelsen's talent and potential was there for all to see at Royal Lytham where he finished in a tie for sixth place alongside Ryder Cup stars and major winners of the calibre of Zach Johnson, Matt Kuchar, Geoff Ogilvy, Dustin Johnson, Vijay Singh and Ian Poulter, while Wiesberger, a big-hitting 26-year Austrian, charged out of obscurity and into the headlines with his maiden victory in the Ballantines Championship earlier this year.
It will undoubtedly be to his benefit that the Lyoness Open is being played on a course on the outskirts of his home city Vienna
Unlike so many of his rivals this week he has played and knows the course at Diamond Country Club.
"It is very good," he said this week. "It's definitely one of the best we play on all season and I'm really looking forward to it, especially after my win in Korea. To go back there as a European Tour winner will be very special to me."