Lundberg and Lara hold the edge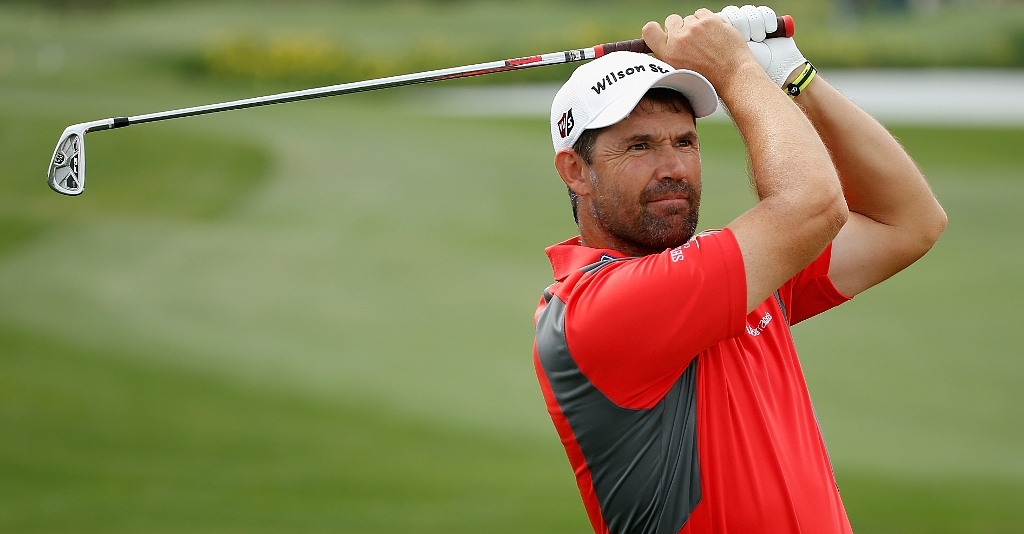 Sweden's Mikael Lundberg and and Spaniard Jose Manuel Lara share the lead after the second day of the Czech Open.
Sweden's Mikael Lundberg and and Spaniard Jose Manuel Lara share the lead after the second day of the Czech Open in Celadná.
Lundberg, appearing in only his third European Tour event of the season after losing his card last year and being forced to spend most of his time on the Challenge Tour, reached seven under after 15 holes before play was suspended for the day due to dangerous weather conditions, leaving nine groups yet to complete their second rounds.
Earlier in the day almost an hour and a half of play was lost as well due to a mid-afternoon thunderstorm, though Lara was able to reach the clubhouse and sign for a four-under-par 68 to reach seven under as well and take the clubhouse lead.
Lundberg was three under for his round before play was suspended, to add to his opening-round 68 at Prosper Golf Resort. The two-time European Tour winner took full advantage of a field somewhat weakened by a number of players taking a break after the recent WGC event and USPGA Championship in America.
The highlight of Lara's round, meanwhile, came on his last hole, the ninth, where he sunk a 50-foot birdie putt. His front nine was a fairly sedate one over 37, but he came alive on the back, birdying five holes for an inward 31.
"I played really well on my back nine," he said. "I struggled a little bit early on because of the wind, but then made five birdies on my back nine, which added up to a good round. So I'm very happy."
Scoring conditions were far from easy as high winds and inclement weather made it tough for the players, though Lara felt coming back after the delay helped his game.
"It [the wind] was coming from all directions, but mainly from left to right. It also made it difficult to read the putts, because you weren't sure how much the wind was going to affect the ball. So it was very tricky, and I was happy when it died down later in the round.
"The course was a little bit softer than before. And then when the wind came down, the scoring conditions were almost perfect.
"I'm playing well. I just need to keep doing what I've been doing for the first two days, and hopefully it will be good enough. We'll see."
England's Oliver Fisher lies in third, tied with fellow countryman Gary Boyd and Irishman Damien McGrane. Fisher made only one cut in his first 21 starts on Tour this year, but two recent top-50 finishes showed there were some signs of recovery, and he underlined that fact on Friday with a five-under-par 67.
"I've had my highs and lows this year, but that's just the nature of the game," said Fisher. "I've made the cut in the last three tournaments now, so we're definitely moving in the right direction."
Boyd was runner-up at this event last year, making it into a play-off for the title with Peter Hanson and Peter Lawrie, and he believes it stood him in good stead, as he shot a 67 that featured four birdies in a five-hole stretch.
"It feels like me and Peter (Lawrie) are defending champions this week with Peter Hanson not being here," he said. "This golf course suits us both, and I knew my game was in good shape coming into the week, so it's been nice to back that up with two good scores. I'm enjoying myself."
Tied for sixth, only two shots off the lead, are Argentinian Tano Goya (66), Spain's Gonzalo Fernandez-Castano (68), Italian Lorenzo Gagli (70) and Irishman Shane Lowry, who still had one hole of his round left to play.